Pentagon cyber contractor charged for allegedly threatening to kill member of Congress
The contractor allegedly was motivated by a bill that would require public school vaccinations.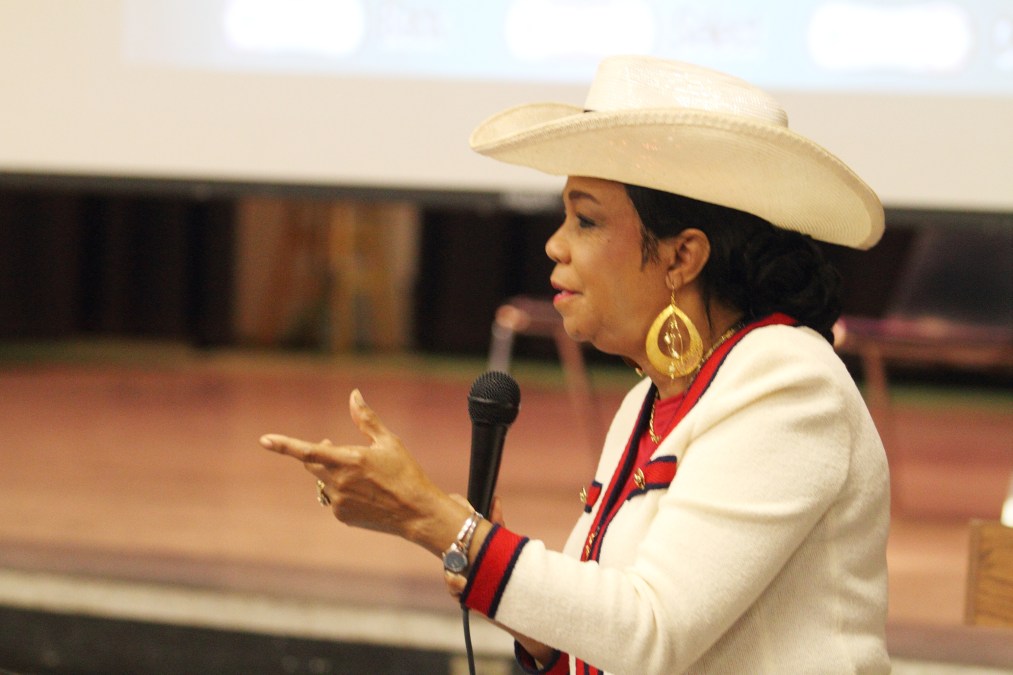 A Department of Defense cybersecurity contractor has been charged with threatening to kill a member of Congress over a bill that would require children in public schools to receive vaccinations, according to a criminal complaint filed in federal court earlier this month.
Darryl Albert Varnum allegedly left a voicemail at the office of the member of Congress on June 26 saying he would "f—ing come down and kill your f—ing ass" if "you do that bill," according to an affidavit filed in the U.S. District Court for the District of Maryland. He is charged with threatening an official.
Minutes after the phone call, on his Facebook page, Varnum allegedly posted about a bill, The Vaccinate All Children Act of 2019, introduced in May in the U.S. House of Representatives. The sponsor of the vaccination bill is Frederica Wilson, D-Fla., who also is the subject of the threat, according to The Daily Beast. The affidavit did not name the lawmaker, saying only that Varnum called an office in Florida. Wilson's office did not immediately return a request for comment.
The bill would require each student in "public elementary schools or public secondary schools to be vaccinated" in accordance with recommendations from a committee organized by the U.S. Centers for Disease Control and Prevention. Varnum allegedly declared on Facebook, "Holocaust has begun! I'm done with this bull—-. Time to step up or ship out!"
Varnum's attorney did not immediately return a request for comment.
Science shows vaccines prevent infectious diseases. Nonetheless, a vocal group of "anti-vaxxers," fueled by online echo chambers, has objected to school vaccinations, falsely claiming that they lead to a risk of autism in children. Nearly 1,000 people have been infected with measles as part of the largest outbreak in 25 years, the New York Times reported last month.
The affidavit describes Varnum as a contractor with the Defense Information Systems Agency, the Pentagon's IT management and security arm, through Sealing Technologies, a Maryland-based company that advertises cybersecurity and engineering services. On what appears to be his LinkedIn profile, Varnum describes himself as a "senior cyber systems engineer" at Sealing Technologies.
"SealingTech is saddened by this unfortunate situation," a Sealing Technologies spokesperson said in a statement. "This is not reflective of our values or the professionalism we expect from our team. We are cooperating with authorities during this investigation and have no further comment at this time."
A DISA spokesperson said the agency would not comment on pending litigation.
This was not Varnum's first brush with the law. According to the affidavit, in 2015, his wife reported to the police that Varnum was yelling about Islamic State fighters coming to his house, seemed intoxicated, and that he had taken his rifle to his garage. The incident did not end in violence, and he was taken to the hospital for a mental health evaluation.
A full copy of the affidavit is available below.
UPDATED, 10:11 p.m. EDT: This story has been updated with a statement from Sealing Technologies.
[documentcloud url="http://www.documentcloud.org/documents/6206312-Varnum.html" responsive=true]