Canadian tech giant OpenText to acquire Carbonite to boost cloud sales
The deal comes after Carbonite acquired Webroot earlier this year.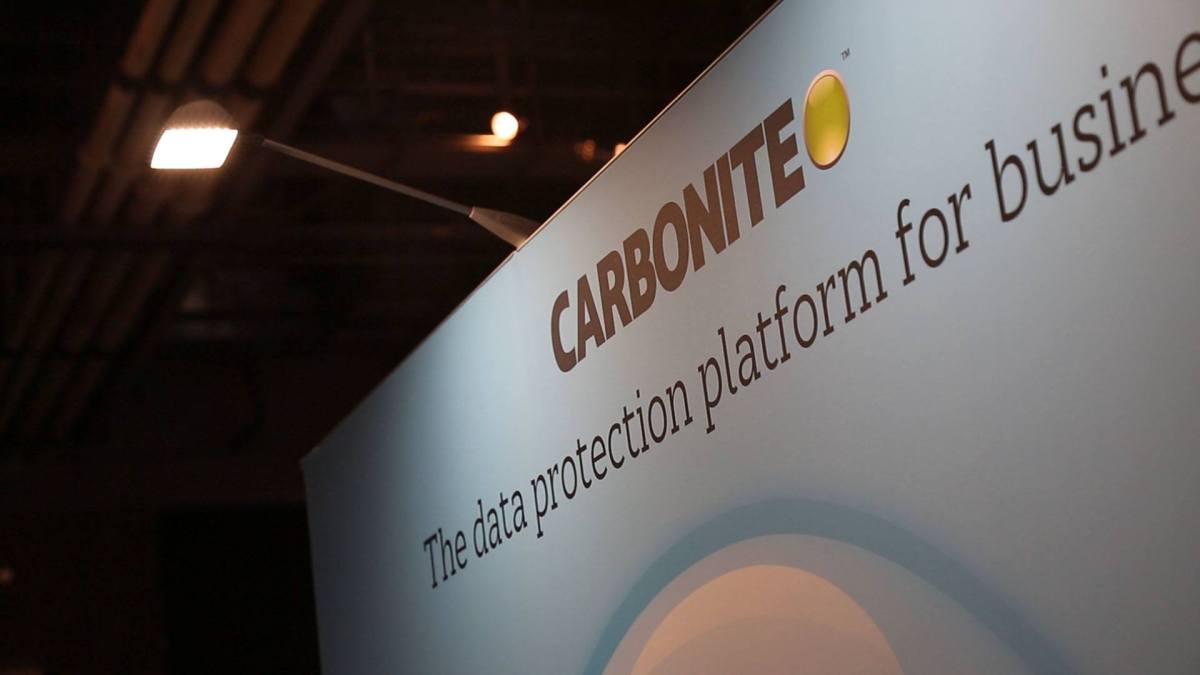 The billion-dollar deals are still going.
OpenText, a Canadian software and technology service company, announced Monday its agreed to spend $1.42 billion to acquire the cloud security vendor Carbonite. The $1.42 billion values Carbonite at a price of $23 per share, a 25% premium to the price at the close of market on Nov. 8.
The deal follows Carbonite's February acquisition of Webroot for $618.5 million in cash, and comes amid tech giants' ongoing shopping spree for known security vendors.
OpenText CEO Mark Barrenechea said in a statement the deal improves his company's ability to sell to some 300,000 small businesses and 7 million individuals. The Ontario-based company expects "significant expansion of cloud revenues…and cash flows in fiscal 2021."
Carbonite has been the subject of numerous merger and acquisition rumors in recent months since reporting a dip in revenue. Mohamad Ali, the company's former CEO, stepped down in July and was replaced by board chair Steve Munford on an interim basis. Carbonite reported a net loss of $14 million in its third-quarter financial report, a steep decline from the $600,000 in net income it reported over the same period last year.
Private equity firms including KKR and Vector Capital were among the firms rumored to be exploring a deal.
The OpenText deal represents a 78% premium on Carbonite's Sept. 5 closing price, when reports first emerged a sale might be in the works.
Word of the acquisition follows two unrelated deals announced last week: Proofpoint's $225 million acquisition of ObserveIT, an insider threat company, and Sumo Logic's purchase of the analytics provider Jask for an undisclosed sum.
Before that, the private equity firm Thoma Bravo said it would acquire Sophos for $3.8 billion.
As of August, more than 80 mergers or acquisitions involving cybersecurity companies had gone down this year.