NSA director is in quarantine after potential coronavirus exposure
The NSA declined to comment on his health.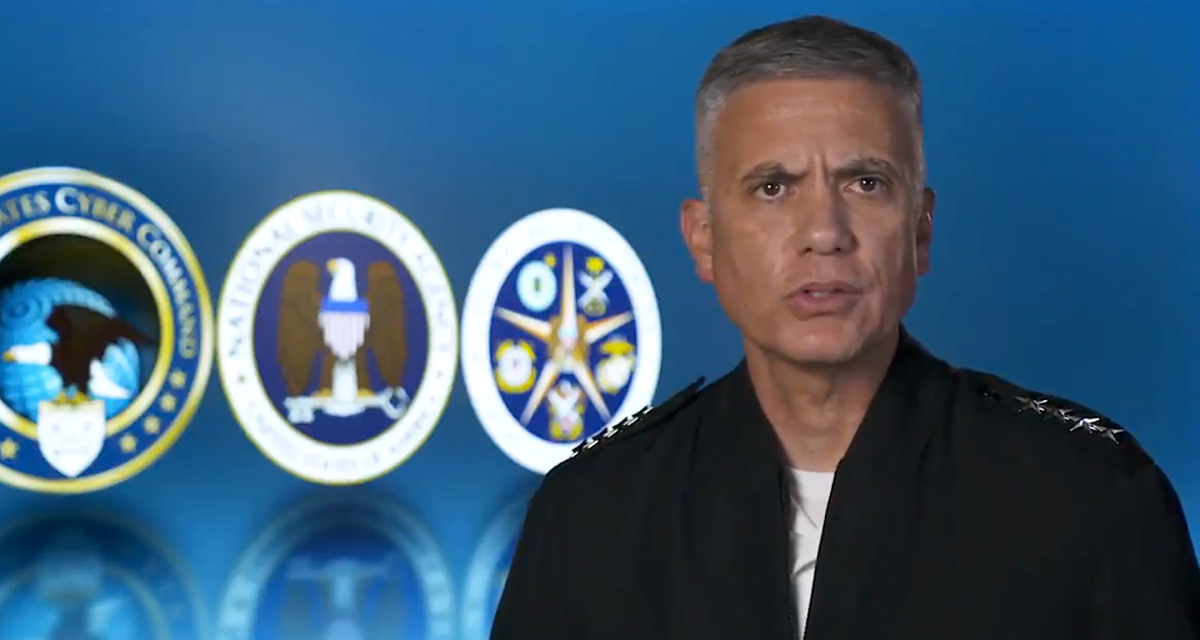 The director of the U.S. National Security Agency, Gen. Paul Nakasone, has entered quarantine out of an abundance of caution after a potential exposure to the coronavirus.
The news was first reported by CBS News.
Nakasone has tested negative for the virus, according to CNBC. It was unclear when Nakasone's last negative coronavirus test occurred.
Nakasone's status could raise questions about how he will be able to complete his duties as the director of the Defense Department's foreign signals intelligence agency. Nakasone also leads Cyber Command, an offensive hacking outfit, which runs cyber-operations to disrupt and deter adversaries, including Russia, in cyberspace.
The NSA and Cyber Command declined to comment on Nakasone's health status.
"As has been our policy since the start of the pandemic we don't comment on the heath status or testing of our personnel, to include leadership," an NSA spokesperson said. "Cyber Command and NSA maintain strict safety protocols in order to achieve our missions and defend the nation."
The NSA director enters quarantine as a slew of senior U.S. military officials have begun isolating after coming into possible contact with the deadly virus.
A top U.S. Coast Guard official, Adm. Charles Ray, tested positive on Monday for COVID-19, following a meeting he attended with top military brass at the U.S. Department of Defense, according to Politico. Ray also attended a meeting at the White House on Sunday, days after President Donald Trump announced he had became infected with the deadly virus, according to The Wall Street Journal.
Trump was undergoing treatment at Walter Reed hospital in Washington on Sunday, though a number of administration officials also have tested positive.
After learning of Ray's diagnosis, other military officials began self-isolation. The chairman of the Joint Chiefs of Staff, Gen. Mark Milley, and the chiefs of the Army, Navy, and Air Force, have done it as well.
The news comes with less than 30 days before the presidential election, which the NSA and Cyber Command have been working to protect from foreign hackers.
Milley and the chiefs of the Army, Navy, and Air Force have tested negative, but are quarantining as a precautionary measure, according to the Associated Press.