Northrop Grumman awarded $14.5 million to build cybersecurity capabilities into surveillance planes
The contract comes as part of an award to build Hawkeye plans for the Navy.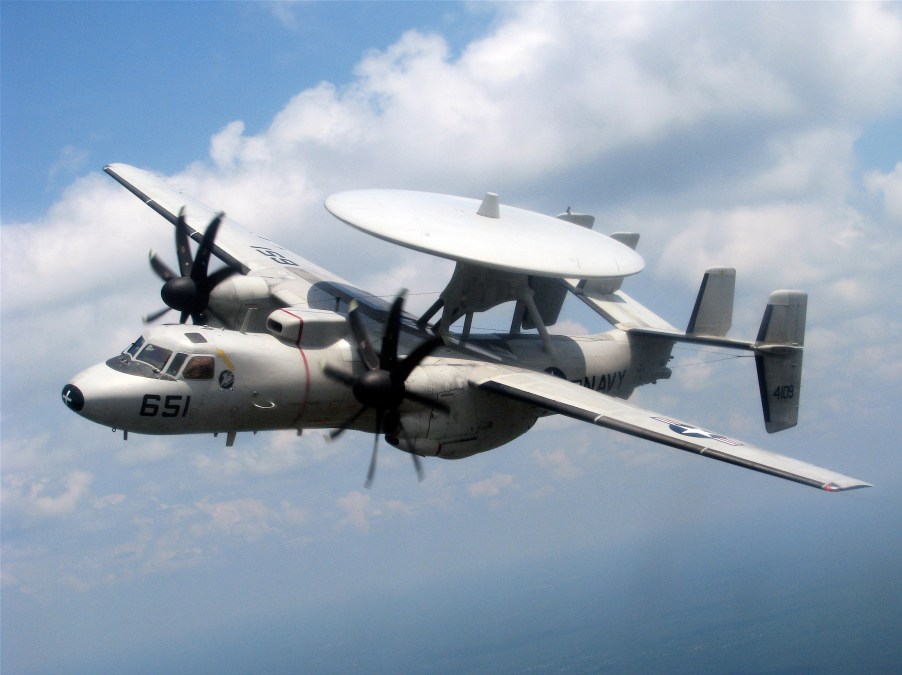 Northrop Grumman won a $14.5 million contract add-on on Wednesday to build "software support activity cybersecurity" along with an advanced radar processor for the E-2D Advanced Hawkeye aircraft being used by the U.S. Navy.
The Hawkeye is a surveillance plane boasting image and video surveillance, drone control, missile detection and interception, advanced radar and communication. The latest version is an update to a Cold War-era airplane that first flew in 1960.
In addition to other uses, the Hawkeye is meant to be an early warning detection, tracking and interception system for missile and aircraft threats. They're prime targets for cyberattacks, as disabling or diminishing their capability could result in loss of life.
Full production of the aircraft is expected to be complete by March 2019.
The announcement comes as a footnote to a flurry of news from Northrop, including the company's $7.8 billion purchase of weapons and space systems company Orbital ATK, which was announced earlier this week.