Legislation preventing data broker sales to government agencies moves forward
The bill may ultimately be included in a larger surveillance reform package aimed at reforming Section 702.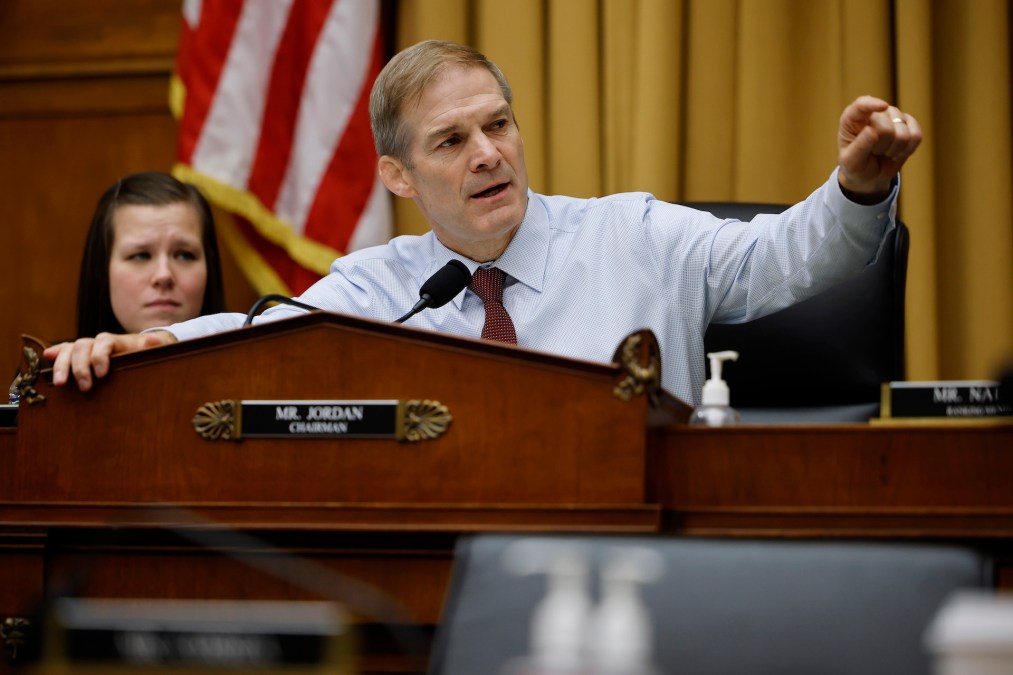 The House Judiciary Committee on Wednesday advanced legislation closing loopholes that allow data brokers to sell consumer data to law enforcement and federal agencies.
The bill addresses longstanding concerns from civil liberties and privacy advocates that such purchases allow law enforcement to evade the Fourth Amendment, which protects against warrantless searches. In the House, the bill is co-sponsored by four Republicans and four Democrats, including ranking committee member Rep. Jerry Nadler of New York.
"We have the Fourth Amendment for a reason. If law enforcement wants to gather information about you, they should need a warrant for that," Nadler said during the markup. "When federal law enforcement purchases data they can bypass a judicial system entirely. They just need to go to the cloud. Our current state of affairs is clearly not what our founders intended."
Oregon Democrat Sen. Ron Wyden, the bill's original Senate sponsor, praised Committee's passage. Wyden plans on including elements of the bill in a comprehensive surveillance reform legislation "in the coming weeks," the Senator said in a statement to CyberScoop.
"The Fourth Amendment is Not For Sale Act will restore Americans' Fourth Amendment rights and stop the government from using its credit card when it should be getting a warrant," Wyden said. "Regular Americans who use their phones on a daily basis are not consenting to send all their movements, contacts and web browsing information to the government. I applaud the Judiciary Committee for advancing our bill on a bipartisan basis, and look forward to following suit in the Senate."
Rep. Zoe Lofgren, D-Calif, noted during the markup that she is working with the Senate on bicameral, bipartisan surveillance reform legislation.
The reintroduction of the Fourth Amendment is Not for Sale Act coincides with a defense spending amendment to limit Department of Defense purchases of data from data brokers, the Davidson-Jacobs amendment, which was adopted by the House last week.`
The pair of bills demonstrate a growing bipartisan consensus that law enforcement access to data brokers needs to be reined in, experts say.
"This bill is the latest sign of bipartisan support in Congress to tackle the government's warrantless purchase of American's personal data, such as location information and internet records, in circumvention of the Fourth Amendment and statutory protections," Caitriona Fitzgerald, deputy director of EPIC wrote in a statement.
"We're seeing some incredible leadership on the hill and off the hill," said Sean Vitka, policy counsel for Demand Progress. "The House has made it clear they want to close the data broker loophole, full stop," he said.
"At the end of the day, there's no question that government purchases from data brokers pose unique threats to people in the United States," he said.
A report released by the Office of the Director of National Intelligence last month detailed how agencies including the FBI buy data from data brokers, such as geolocation data, to surveil Americans. The report recommended that the intelligence community develop "more precise guidance to identity and protect sensitive [commercially available data] that implicates privacy and civil liberties concerns."
Buying information such as geolocation data is appealing because it allows law enforcement to evade the warrant process required for getting it from entities like phone companies directly.
"There's a lot of interest in using phone location data to watch Americans and see where people go," explained Justin Sherman, a nonresident fellow at the Atlantic Council's Cyber Statecraft Initiative. "When you go through a data broker, you typically don't have to go through any robust oversight process."
The Fourth Amendment is Not For Sale Act was first introduced in 2021 but failed to make it out of committee. The bill has found a new life in part because of the debate over renewing Section 702 of the Foreign Intelligence Surveillance Act, which is designed to allow the collection of data belonging to foreign intelligence targets whose communications transit U.S. communications infrastructure. Such collection sweeps up the confidential data of Americans, too, which the FBI is allowed to query through warrantless searches.
In hearings about reforming the law, concerns over data broker purchases have been a frequent topic from both parties and activists. One key reason for addressing commercial data purchases in the reform is that failing to do so would still leave law enforcement with ways to evade the Fourth Amendment, civil liberties advocates argue.
"We really worry about a scenario where we simply close one loophole and the government starts exploiting another one more frequently in its absence," said Jake Laperruque, deputy director at the Security and Surveillance Project for the Center For Democracy & Technology.
What happens to the House legislation next is less clear. Despite the strong support demonstrated in the committee, there are certainly lawmakers on both sides who have argued in favor of allowing lawmakers access to such data, said Sherman. "This is the kind of responsible legislation that we need but it's hard to say right now if there's enough widespread support."