Lawmakers look to fortify federal cyber defenses ahead of 2018 midterms
A bipartisan pair of House lawmakers have introduced legislation aimed at strengthening U.S. infrastructure ahead of midterm elections this fall.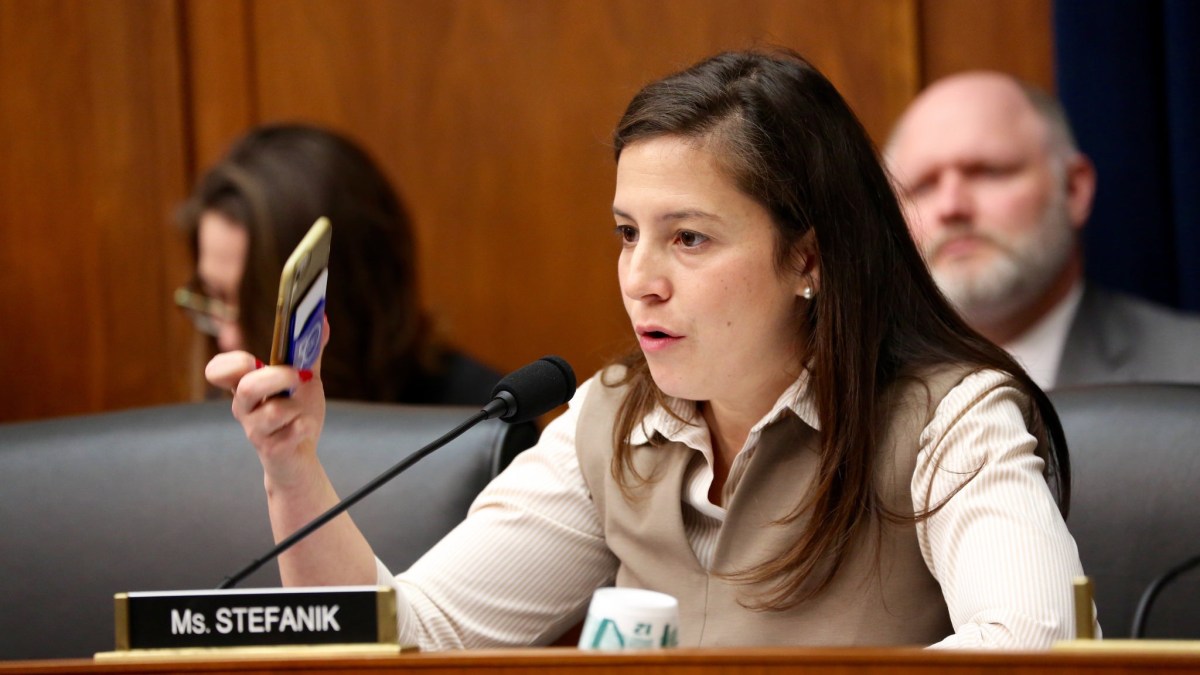 A bipartisan pair of House lawmakers have introduced legislation aimed at strengthening U.S. infrastructure ahead of midterm elections this fall.
The bill from Reps. Elise Stefanik, R-N.Y., and Val Demings, D-Fla., is an effort to shore up U.S. cyber defenses by, among other measures, urging agencies to fully implement an executive order on cybersecurity that President Donald Trump issued last year. The president's directive makes agency heads accountable for cyber risk – such as nation-state hacking – that can affect the entire government.
Within 60 days of the legislation's enactment, Trump would owe a report to Congress on what steps agencies had taken to "better detect, monitor, and mitigate cyberattacks."
Stefanik and Demings's "Defend Against Russian Disinformation Act," would also boost U.S. military cooperation with NATO. Cybersecurity analysts have held up Estonia, a neighbor of Russia and NATO member, as a model of cyber resiliency.
The U.S. intelligence community concluded that Russian hackers meddled in the 2016 presidential election, and U.S. officials have warned of more Russian information-influence operations ahead of the midterm elections. Nonetheless, a Department of Homeland Security official told Congress last month that the department had yet to detect Russian cyber-activity on state systems this election season.
Since the February indictment of Russian companies and citizens for meddling in the U.S. presidential election, "Russia has continued its campaigns of disinformation, propaganda, and political and military pressure against U.S. allies and interests," Demings said in a statement.
The heads of DHS and FBI, along with the director of national intelligence, briefed House lawmakers on Tuesday on federal efforts to help secure state election systems for the midterms.
"With primaries already underway across the United States, and the general election less than six months away, it is critical—now more than ever—to safeguard and secure our election infrastructure," the agency heads said in a statement after the classified briefing.
After the briefing, Homeland Security Secretary Kirstjen Nielsen told reporters she was "not aware" of U.S. intelligence agencies' conclusion that Russia had meddled in the 2016 election to help Trump. She quickly sought to clarify her comment by saying she had "no reason to doubt any intelligence assessment."
Testifying before the House Foreign Relations Committee hearing Wednesday, Secretary of State Mike Pompeo said he concurred with the U.S. intelligence community's findings on Russian meddling and that there was still a "great deal more work to do" in securing the midterm elections. He conceded the Trump administration hadn't yet deterred Russian interference in the United States but asserted that the administration had done far more in that regard than that of Barack Obama.
Rep. Ted Lieu, D-Calif., is a co-sponsor of the bill. You can read its full text below.
[documentcloud url="http://www.documentcloud.org/documents/4482281-Bill-Text.html" responsive=true]