'Sherpa' leading Nielsen DHS confirmation effort is lobbyist tied to agency contractors
A lobbyist working for companies that have business in front of DHS is prepping Kirstjen Nielsen for her confirmation hearings — an unprecedented role that's causing consternation among some administration officials.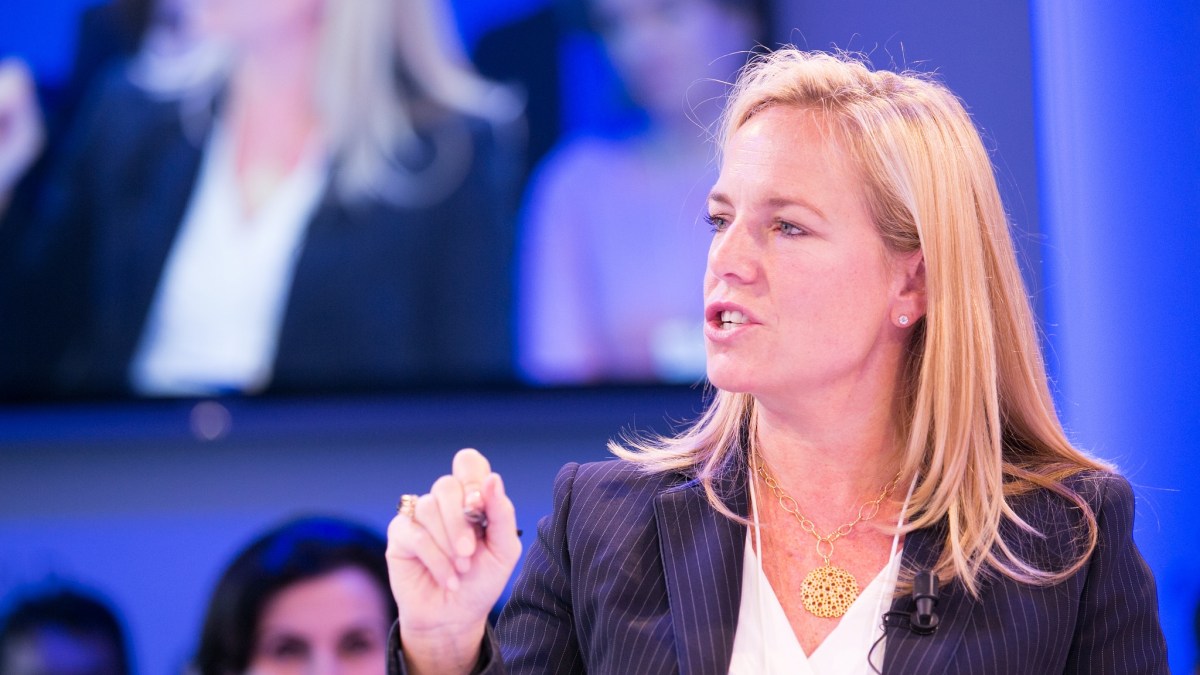 A former lobbyist representing companies with business before the Department of Homeland Security is leading the confirmation preparation for DHS secretary nominee Kirstjen Nielsen, assigning government staffers to prepare policy memos and coordinating her paperwork submissions to the Senate — an unprecedented role that's causing consternation among some administration officials.
"I've never seen someone from outside the government play that role," said one senior official, who was granted anonymity since they were not authorized to talk to the press. "It's shocking that someone with business before the department would be in that role."
"That is highly unusual," agreed Chris Lu, a former Senate-confirmed official at the Department of Labor who is now a senior fellow at Virginia University's Miller Center for Public Affairs. "Has this been cleared by the DHS ethics counsel?" Lu asked. "What procedures were followed to ensure that he doesn't get access to non-public information that might benefit his clients?"
Thad Bingel, a consultant with the Command Group, is in some ways excellently qualified to advise and assist Nielsen. In the middle of the last decade, he was in charge of legislative affairs for U.S. Customs and Border Protection, one of DHS's larger component agencies, before being promoted to be chief of staff. He left in 2009 to found Command — a "full service" security consultancy that boasts an extensive roster of former U.S. security officials — with other Bush-era DHS officials, Ralph Basham and Steve Atkiss, but has remained in touch with former colleagues.
Bingel's clients, according to former officials, include companies competing for DHS business, an apparent conflict of interest that has caused a lot of heartache at the department, according to current and former officials.
One of them, Elbit Systems, the U.S. subsidiary of an Israeli defense contractor, has a $145 million DHS deal dating back to 2014 to build part of the department's virtual border along the south western border. Earlier this year, as part of its planning for President Trump's border wall, the department announced it would be doubling the the virtual border, putting tens of millions more contracting dollars on the table.
Current and former officials said that, during a transition, outside volunteers sometimes play such a role — known in government circles as a "sherpa" — in preparing a candidate for confirmation. Nielsen herself, as a volunteer, played that sherpa role for then-nominee John Kelly before President Donald Trump was sworn in. But long-time Washington observers says it's unheard of once the executive branch is up and running.
"Now we have a legislative affairs team at the White House, we have one at DHS, all staffed with political appointees," the senior official said. "Every other nominee [at DHS] in this administration, their sherpa and their team have all been government employees."
"It's highly unusual to have an outsider running confirmation prep for a nominee," confirmed former DHS official John Cohen.
Cohen, who worked under both Presidents George W. Bush and Barack Obama helped prep former DHS Secretary Jeh Johnson for his confirmation hearing. "The Obama administration was in general very reticent to involve non-government staff — let alone a lobbyist — in such processes," he told CyberScoop.
"Before an administration takes office and for a while even after it has," added Lu, "This kind of sherpa role is often performed by volunteers." But nine months after taking office, "it's highly unusual. Not only does it raise ethics issues, it makes me wonder what the DHS legislative staff is getting paid to do."
Nielsen's confirmation hearing before the Senate Homeland Security and Governmental Affairs Committee is scheduled for Wednesday, following her interview with committee staff on Monday. Members are scheduled to vote on advancing her nomination to the full Senate on the following day — a highly foreshortened timetable which has led some critics to privately accuse the committee leadership of trying to "jam through" the nomination.
Neither the White House nor Command Consulting responded immediately to a request for comment.