Justice and Commerce Department 'strike force' target theft of quantum, autonomous technologies
A series of criminal cases took aim at individuals seeking to help China, Russia and Iran gain access to sensitive U.S. tech.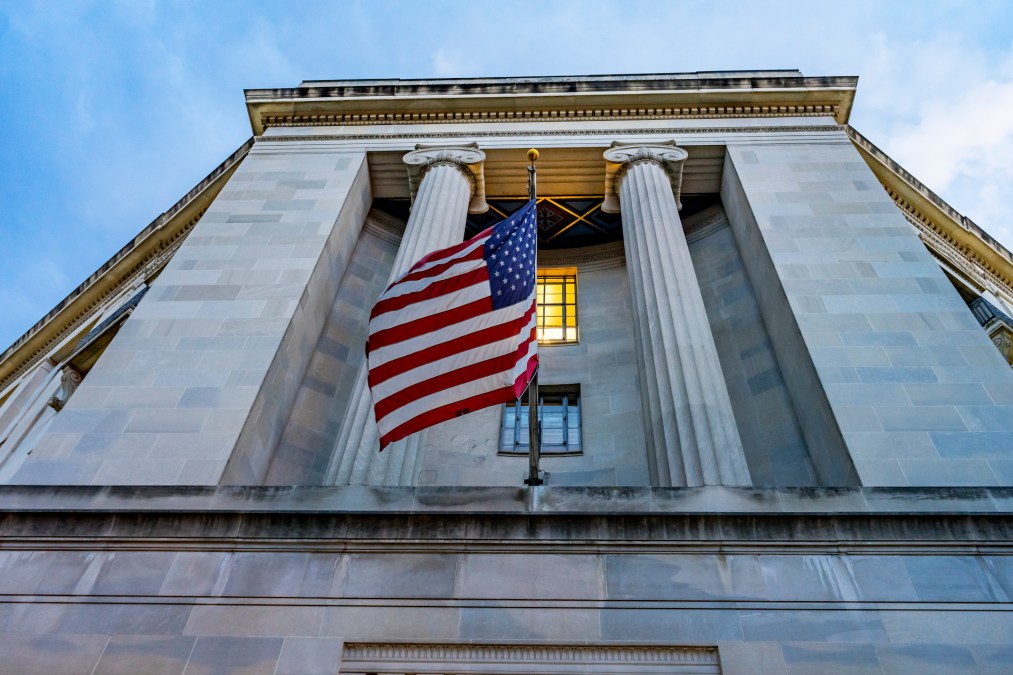 The newly formed Justice and Commerce Department's joint Disruptive Technology Strike Force on Tuesday announced five coordinated enforcement actions taking aim at individuals seeking to help China, Russia and Iran gain access to sensitive U.S. technologies.
Two of the cases brought charges against procurement networks that U.S. law enforcement officials say were designed to help Russia violate American export control laws to obtain technology vitally important to national security such as quantum cryptography.
The charges come three months after the Commerce and DOJ launched the Disruptive Technology Strike Force in February with the goal of targeting illicit actors and protecting critical technologies from being used by nation-state adversaries. The Strike Force also involves 14 U.S. Attorneys Offices, the FBI, and Homeland Security Investigations and provides data and intelligence sharing to help members build cases.
"We are not going to stop every transfer of every sensitive technology…we're not going to get to zero," said Matthew G. Olsen, assistant attorney general of the Justice Department's National Security Division. "But I think you're seeing where the efforts of not only the United States but our allies and partners around the world to prevent the transfer of technology to Russia supportive of its war effort is having a significant and detrimental effect on the Russian economy and in particular on its military readiness."
Among those charged in the series of cases announced Tuesday includes Nikolaos Bogonikolos, a Greek national allegedly recruited by Russia in 2017 to acquire sensitive materials. He was charged by the Eastern District of New York with smuggling technologies to Russia. According to the Justice Department, Bogonikolos told sellers that he was purchasing the technology for the Aratos Group, his group of several companies located in the Netherlands and Greece. Instead, U.S. officials charge, he shipped the technology to Russia where it was shared with nuclear and quantum research facilities as well as Russian intelligence agencies.
According to an indictment, Bogonikolos helped acquire items specifically "to develop prototype quantum cryptographic complex information security equipment' and 'protected communications networks [to solve] civil and military tasks in the conditions of warfare.'" He was arrested in France last week and the U.S. is seeking to extradite him.
In a separate case, two Russian nationals were charged in Arizona for conspiring to violate the export control reform act to send parts to Russian airlines and to commit money laundering.
The Justice Department also announced charges against Weibao Wang, a former Apple software engineer who is facing six counts of theft or attempted theft of Apple's autonomy source code, including plans for autonomous driving technology. Wang was just part of an estimated 2% of the company that had access to the databases involved. Wang was able to flee to country before being taken in by law enforcement, according to the DOJ.
Officials said that they expect the strike force to bring more cases in the coming months, noting that the theft of sensitive U.S. technology by adversaries was described as a top threat in the Director of National Intelligence's annual threat assessment.
"I think we're really doing what we can to make sure that these cases get the priority they need and deserve because," said Matthew Axelrod, assistant secretary for export enforcement at the U.S. Commerce Department. "We want these right at the top of their pile and I think by the actions today we're showing that they are."