Meat chain JBS says US production is returning after ransomware attack
"Our systems are coming back online and we are not sparing any resources to fight this threat," JBS' U.S. CEO said.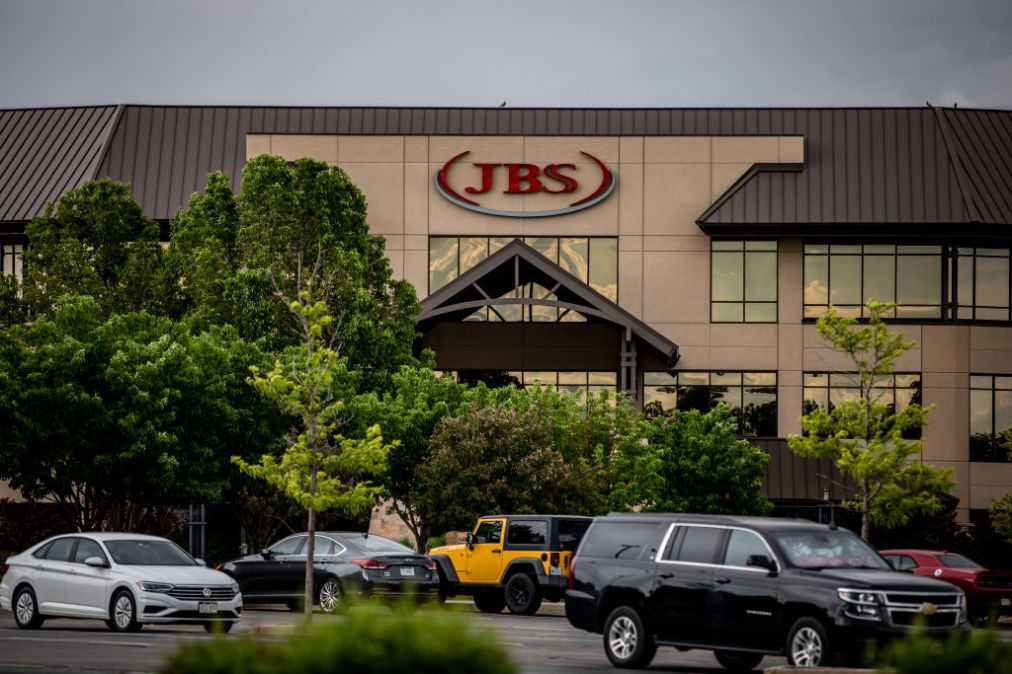 The U.S. division of JBS, which accounts for an estimated one-fifth of the country's beef production, said it expects the "vast majority" of its meat plants to be operational on Wednesday after a ransomware attack ground work to a halt.
"Our systems are coming back online and we are not sparing any resources to fight this threat," JBS USA CEO Andre Nogueira said in a statement Tuesday evening.
The breach at JBS, the world's largest meat supplier, has caused disruptions to the company's facilities in Colorado, to Canada and Australia. Workers were sent home from some plants in an industry that has already faced disruptions because of the coronavirus pandemic.
Nogueira said that JBS USA and Pilgrim's, one of the company's brands, were able to ship product from nearly all facilities in the U.S. on Tuesday.
"The company also continues to make progress in resuming plant operations in the U.S. and Australia," the CEO added. "Several of the company's pork, poultry and prepared foods plants were operational today and its Canada beef facility resumed production."
The company has said that a "criminal organization, likely based in Russia," is responsible for the ransomware incident, according to Karine Jean-Pierre, principal deputy White House press secretary.
It's the second time in a month that the Biden administration has helped respond to a ransomware hack that hampered a major U.S. commodities supplier. Russian-speaking cybercriminals were allegedly behind the breach of Colonial Pipeline, one of the country's biggest fuel suppliers, in a hack that caused 5,500 miles of pipeline to shut down for days.
The White House and multiple federal agencies have been in touch with JBS as it works to bring its systems back online. The U.S. Department of Agriculture said Tuesday that it had been in contact with food, agriculture and retail organizations to stress the importance of close communication to "ensure a stable, plentiful food supply."
"The White House is engaging directly with the Russian government on this matter, and delivering the message that responsible states do not harbor ransomware criminals," Jean-Pierre told reporters on Tuesday.
President Joe Biden called on Russia to take action against hackers operating from its soil in the wake of the Colonial Pipeline disruption. White House Press Secretary Jen Psaki said Wednesday that she expects Biden to raise the issue with Russian President Russian Vladimir Putin during a bilateral meeting in Switzerland later this month.
"We're not taking any options off the table in terms of how we may respond," Psaki said.
UPDATE, 1:32 p.m. EDT: This story has been updated with a statement from the White House.