Islamic State propaganda efforts struggle after Telegram takedowns, report says
Europol says the extremists have moved from Telegram to other platforms like TamTam, which some Islamic State supporters have warned is essentially like "Russian malware."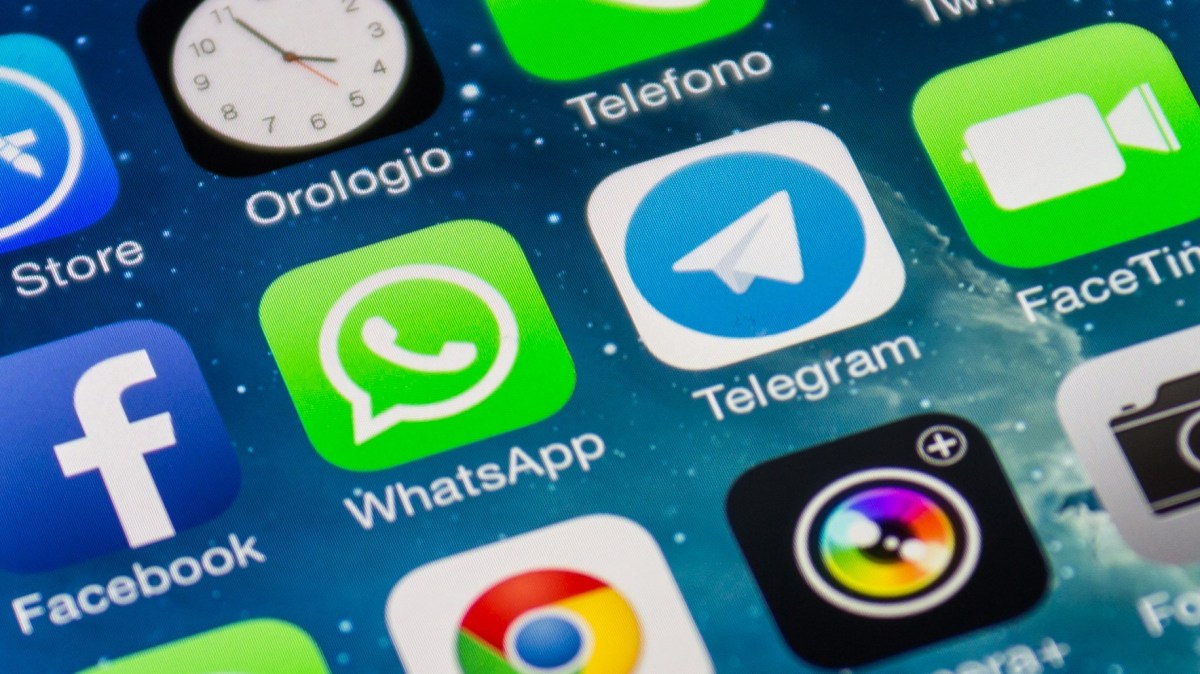 The Islamic State terrorist group is reportedly struggling to regain a foothold on mainstream social networks amid tighter controls from technology firms and ongoing attention from the U.S. military.
As major networks have stifled the group, it has tried to build a presence on a number of marginal social media platforms, only to be met "by increasing efforts by these companies to bring down content," the European Union's law enforcement agency, Europol, said Tuesday in a report examining the extremist group's activities over 2019.
Telegram, previously the primary source of terrorist propaganda online, according to Europol, said in November that it had removed more than 5,000 "terrorist accounts and bots" during a two day effort against the group, an uptick from the typical average of 200 to 300 removals. Since then, IS supporters have shifted to more fringe services, like the Russia-based TamTam and Hoop Messenger, which is hosted in Canada. Extremists also have explored the use of chat services designed for blockchain developers in an apparent act of desperation, Europol noted.
U.S. Cyber Command, a military outfit, has previously taken action against the Islamic State, using digital means in 2016 and 2017 to try to knock out recruitment channels and mitigate the group's spread online. Since then, a presidential authorization has enabled U.S. forces to launch similar cyberattacks with a wider jurisdiction.
The Islamic State's move to TamTam, in particular, has frustrated some supporters, who alleged that "TamTam is Russian malware" that could give "spies access to all of the accounts on your device," according to a previous analysis from Jihadoscope, which monitors extremist internet chatter. IS-affiliated publications have advised members to be cautious with their communications and technology, as intelligence agencies and military personnel from a number of countries have sought to disrupt the group's coordination.
The reduced ability to disseminate propaganda roughly coincided with the Kurdih-led Syrian Democratic Forces' seizure of territories that Islamic State had controlled for five years. In October, U.S. forces also killed Abu Bakr al-Baghdadi, the self-proclaimed leader of the group.
During the same year, Islamic State shifted its communication strategy to highlight reported gains by local affiliates in West Africa and Southeast Asia.
"Its propaganda has attempted to show that it remains a threat, albeit a de-territorialised one but one that could regroup in the future," Europol noted. Islamic State's emphasis on "being a state" is a double-edged sword, the analysis says.
"More than al-Baghdadi, it is the idea of the caliphate that will continue to attract potential sympathisers," Europol says, but trying to found one "could undermine its credibility in the long run" if the group can't continue to hold territory in the Middle East.