IBM joins other tech giants and removes Russian state controlled network from its cloud service
An IBM spokesperson said it was "unaware" of its cloud platform's involvement, and took "steps" to make sure RT content was not available via its services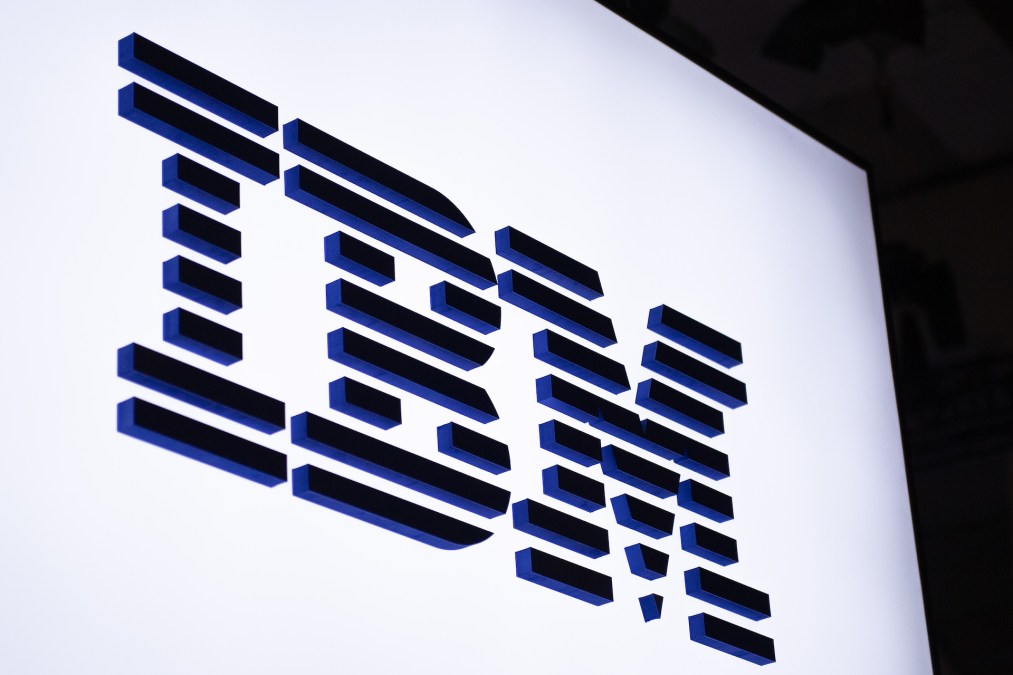 Until the Russian invasion of Ukraine, the state-sponsored RT television network was one of Moscow's main tools for spreading propaganda beyond its borders. But after the war started, most global tech companies either cut off RT's programs from their streaming platforms or took steps to severely limit the network's reach over the internet.
On March 3, RT announced a solution. "! RT gets ready to… Rumble: After a multitude of platforms have moved to knock out our broadcast and limit social media…," it said, sharing a link to its page on Rumble, the YouTube competitor popular with the American right-wing that counts investor Peter Thiel and Senate candidate J.D. Vance as investors, according to The Wall Street Journal.
The day prior, on March 2, IBM Chairman and CEO Arvind Krishna told the company's workforce that the company had stopped selling technology in Russia, and that "we also do not do business with Russian military organizations." A few days later, March 7, Krishna said the company had "suspended all business in Russia." And on May 30 he announced that the company would pull out of Russia entirely, and its several hundred Russian employees would lose their jobs. "We see this move as both right and necessary, and a natural next step following our business suspension," he said.
But up through late June, IBM, one of the biggest tech companies in the world, was partially enabling Rumble to help RT push Moscow's pro-Ukraine war messaging to the wider world through its IBM Cloud platform.
It wasn't until CyberScoop asked IBM about Rumble's use of IBM Cloud to distribute RT content that the company says it made its tech unavailable to Rumble for that purpose.
A spokesperson for IBM said last week that the company was "unaware of the situation," but, after CyberScoop's inquiry, has since "taken steps so that RT content is not available via services provided by IBM Cloud."
The spokesperson declined to explain what steps were taken or when. But a review of internet hosting and routing data for Rumble's web domain showed that IP addresses associated with IBM Cloud infrastructure previously pointing to Rumble's web domain are no longer listed.
RT's livestream and individual videos are still available on Rumble. The company has its own cloud infrastructure, and its current IP addresses point back to that infrastructure. The IBM spokesperson noted that "Rumble operates its own cloud network, with which IBM has no association."
Rumble did not respond to questions about IBM's actions or how it affected Rumble.
Rumble, like most digital video platforms, relies on a range of other companies to make its website both functional and accessible to the public. Everything from email to hosting to web analytics are frequently contracted services provided by others, whose corporate allegiances span the globe.
Activists across the political spectrum have long criticized American tech companies for business relationships they deem inappropriate or unscrupulous, whether purposefully or inadvertently enabling surveillance at home or abroad or turning a blind eye toward authoritarian tech practices in places such as China.
IBM is not alone in cutting ties with Russia since the invasion. More than 1,000 companies have publicly announced either a total pullout or reduced business there, according to a Yale School of Management analysis. The decision is, in some ways, more complex for tech firms, whose products are part of other firms' services, such as this case with IBM, or providers such as Cloudflare, which resisted calls to pull out, arguing instead that "Russia needs more Internet access, not less."
Ukrainian officials have repeatedly called on internet infrastructure firms to isolate Russia even as some argue that isolation cuts Russians off from outside information sources. The Internet Corporation for Assigned Names and Numbers (ICANN), for instance, refused Ukraine's request to revoke certain Russian top-level domains.
In a December 2021 interview with Fox Business' Maria Bartiromo, Rumble CEO Chris Pavlovski said the company plans to go public and raise money to "build a super robust infrastructure and cloud services business that can compete against the likes of Amazon AWS and Microsoft Azure." He added that Rumble has "never relied on a single cloud infrastructure out there," and the goal is to build a platform that is "immune to the cancel culture and the activists out there."
Journalists who worked for RT America, the entity that managed RT's American operations with multiple bureaus across the U.S., told the New York Times in March that it operated like any other news organization.
But in 2017, the U.S. Department of Justice forced RT's production company, T&R Productions, LLC, to register under the Foreign Agents Registration Act because "Americans have a right to know who is acting in the United States to influence the U.S. government or public on behalf of foreign principles," then-Acting Assistant Attorney for National Security General Dana Boente said at the time.
After the Feb. 24 Russian invasion of Ukraine, several staffers resigned and a flurry of television distributors cut ties with the company or, as in the case of Twitter, labeled its content as state-affiliated media and reduced its visibility on the platform. RT's production company ceased operations and laid off the majority of its staff March 3 after being dropped by DirecTV, which CNN reported at the time was one of two major providers in the U.S. to carry the network.
On March 1, YouTube blocked RT channels, which previously had millions of followers, according to a Washington Post analysis. RT News' livestream has nearly 2.8 million views on Rumble as of July 12.
The European Union on March 2 banned content from RT and Sputnik, another state-controlled media outlet, although the company had found ways around it as Facebook, Twitter and YouTube "are identifying and labeling [RT] content 'varying degrees of success,'" according to Euronews.
The Canadian Radio-television and Telecommunications Commission also banned Canadian broadcasters from carrying RT, the Toronto Globe and Mail reported in April. When a reporter with the paper asked Rumble about its decision to host RT, the company posted a screenshot of the journalist's email and its response.
"There is a reason the public has radically turned against both the corporate media (such as your outlet) and Big Tech: because you have arrogantly claimed for yourselves the power to decide for the public what information they can and cannot be trusted to hear and what views they can and cannot express," the company said. "By stark contrast, the reason Rumble is growing so rapidly is because we trust adults to make decisions for themselves about what ideas they can express, and we trust them to make up their own minds after hearing all sides."