House cybersecurity subcommittee chairman says GOP speaker drama is impacting cyber legislation
Rep. Andrew Garbarino, R-N.Y., tells CyberScoop that making sure "CISA is protected in the appropriations process" is his top priority once a House speaker is selected.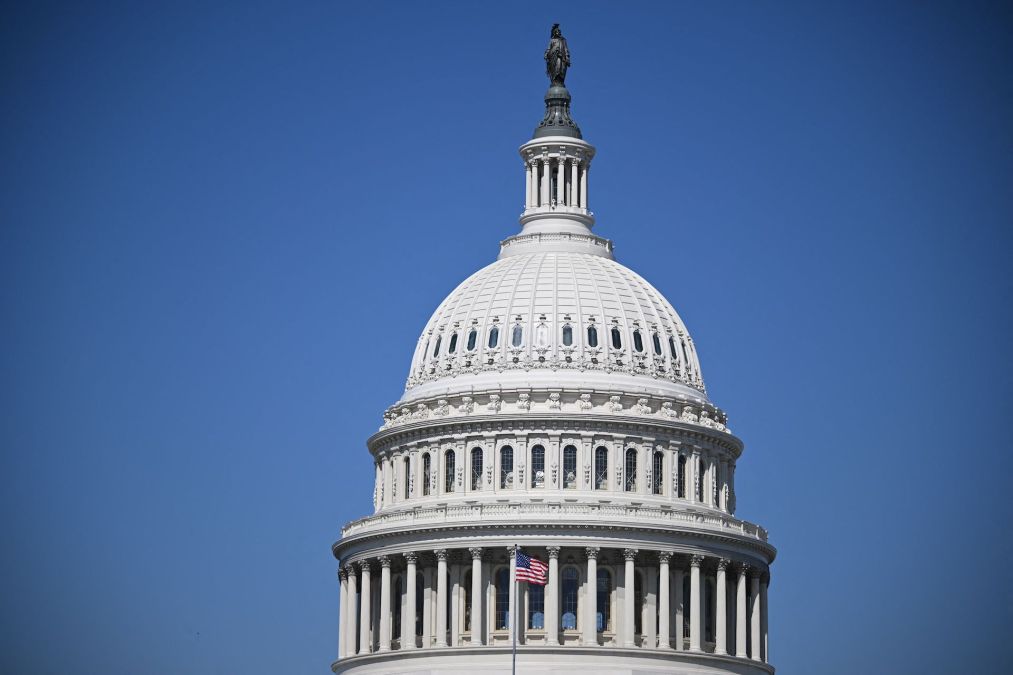 House Republicans' chaotic search for a new speaker is stymieing lawmakers' work on ensuring that the Cybersecurity and Infrastructure Security Agency is properly funded, the chairman of the chamber's Homeland Security Subcommittee on Cybersecurity and Infrastructure Protection said Thursday.
Speaking on the sidelines of a panel hosted by Punchbowl News, Rep. Andrew Garbarino, R-N.Y., told CyberScoop that "the lack of a speaker is going to keep us from doing legislation right now." Once Republicans settle on a successor to Rep. Kevin McCarthy, R-Calif., "the next step, which I think is the most important thing, is to make sure that CISA is protected in the appropriations process. We made sure they were properly funded in our House bill — just making sure that happens through committee."
House Republicans' fiscal year 2024 appropriations bill for Homeland Security called for $2.9 billion in funds to CISA. The bill also included a policy rider to prohibit any funding that would go toward agency efforts to counter misinformation, a stance that has rankled House Democrats. CISA has seen expanded authority and a steady increase in funding since it was established in 2018.

But that increase in price tag might conflict with some Republicans on the Senate side, including Sen. Rand Paul, R-Ky., who has blocked bills from advancing in part because he believes CISA has been given too much power and funding, the Washington Post reported Wednesday.
Garbarino thinks otherwise, saying that he is a big supporter of CISA Director Jen Easterly and would actually like to see the Biden administration "let her be a little more of a leader."
"If there is a big cyberattack tomorrow, I don't know who the administration will put out as, 'OK, this is the go-to person,'" Garbarino said. "It is a little bit of a mess right now."
At another panel Thursday, hosted by the Information Technology Industry Council, Garbarino reiterated that he thinks "CISA should be the center for cyber in the administration."
"We have given CISA a lot of authority and a lot of money — Congress has — over the past couple of years," he said. "We're going to continue to do that in our homeland [appropriations] bill."