Halvorsen makes Silicon Valley trip with NATO, allied CIOs
Pentagon CIO Terry Halvorsen is on the West Coast this week talking to the big names in tech — and he will be joined by his counterparts from NATO and the militaries of several U.S. allies.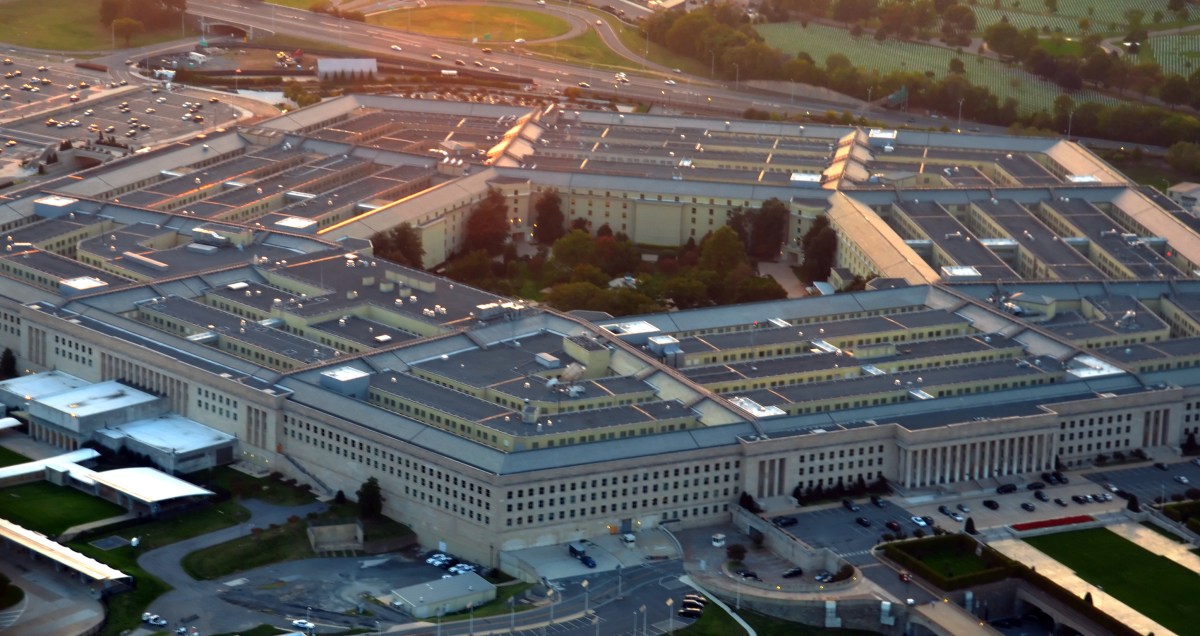 Pentagon CIO Terry Halvorsen is on the West Coast this week talking to the big names in tech — and he will be joined by his counterparts from NATO and the militaries of several U.S. allies.
The group, which includes CIOs or deputy CIOs from the militaries of Australia, Canada, Germany, Japan, New Zealand and the United Kingdom, will meet with established tech companies and new startups to look at innovations including those that solve issues related to identity and access management, data sharing between allies and cloud computing.
The weeklong trip to Silicon Valley and Seattle is not just about the company visits, Halvorsen told reporters Friday, but about using the time to reflect on shared problems.
"All of those," he said of the participants, "are of a scale that they have the exact same problems we do. So it makes sense for us."
Since the end of the Vietnam war, major U.S. military operations outside the Western hemisphere have been almost exclusively coalition efforts
'Part of the problem that we all share is how do we share and do coalition communications and allied communications. So I think it's important that we spend some time together to work that issue," Halvorsen said.
This is not his first trip west — he even made visits to Silicon Valley as the Navy CIO. But since he has visited as DOD CIO, he has tried to expand the partners. Over time, the group traveling to the West Coast has widened to include other agencies within the DOD.
Some of the slated visits are with companies that already do business with the DOD.
The main question Halvorsen wants answered in those meetings, he said, is: "What are they doing to keep us relevant? How are they staying up on top of their game?"
The whole group is interested in cloud computing, Halvorsen said, so at Microsoft, Amazon and Google he anticipates discussing cloud.
He added that the DOD would probably make a big announcement on cloud later this summer.
Another issue the group plans to discuss is identity management. Halvorsen has said he wants DOD to eliminate the common access card in two years.
[Read more: DOD plans to eliminate CAC login within two years]
Halvorsen said last year's trip, technology changes, and where DOD allies are with identity management all contributed to his determination to get rid of the CAC card.
"One of the other reasons is none of the other allies use it," Halvorsen said. "So if we're going to go in partnership, how do you move forward, keeping the same or better — and I actually think in this case the technology is going to push us to a much better level of security without the CAC card."
Halvorsen said he expects identity management is something the group will tackle together.
The CAC card system is expensive to maintain, and "not where we want to be in a couple of years with security," Halvorsen said.
On Wednesday, the group plans to visit two venture capitalist firms to hear presentations from 15 to 20 companies. Some of these, Halvorsen said, will likely be conversations about identity management.
To replace the CAC card, Halvorsen said he thinks it would be a combination of personal data, biometrics and behavior.
"No there is not one system that does this. Is there a combination of systems that could be available today? My answer is going to be no, because I haven't seen anything yet that really answers all of the requirements that I have in my head," Halvorsen said Friday.
He added: "But could there be very quickly? I think the answer to that is yes."
The DOD's Defense Innovation Unit Experimental, or DIUx director will also be joining the group on part of the trip, and will be there for the presentations on Wednesday.
"We're also going to spend some time with DIUx getting to talk to this whole group, including allies so that they can understand even better what are some of the edge requirements that we would like to see DIUx focus on," Halvorsen said.
Another common goal the countries share is standardizing their basic operating systems. Halvorsen said most of them use Microsoft, so they are also looking to move to Windows 10.
"If all of us get there, that's a big security gain for us that we're all using the same operating system," Halvorsen said. "It's not that it's Microsoft, it's just that it's the same and we just happen to be using Microsoft."
[Read more: Pentagon CIO: Services all in agreement on Windows 10 goal]
The DOD has a tight timeline to migrate to Windows 10, with a January 2017 goal. The department is meeting its overall goals, Halvorsen said, but the project will likely not be 100 percent finished by that time.
"What I'm trying to figure out right now is just what percentage of the stuff might not, might take another year to 15 months to get done," Halvorsen said.
Tactical and embedded systems will be the most complicated to move to Windows 10, he said.