Cyber criminals attack Ukrainian radio network, broadcast fake message about Zelensky's health
The company that operates nine radio stations across Ukraine said the message did "not correspond to reality."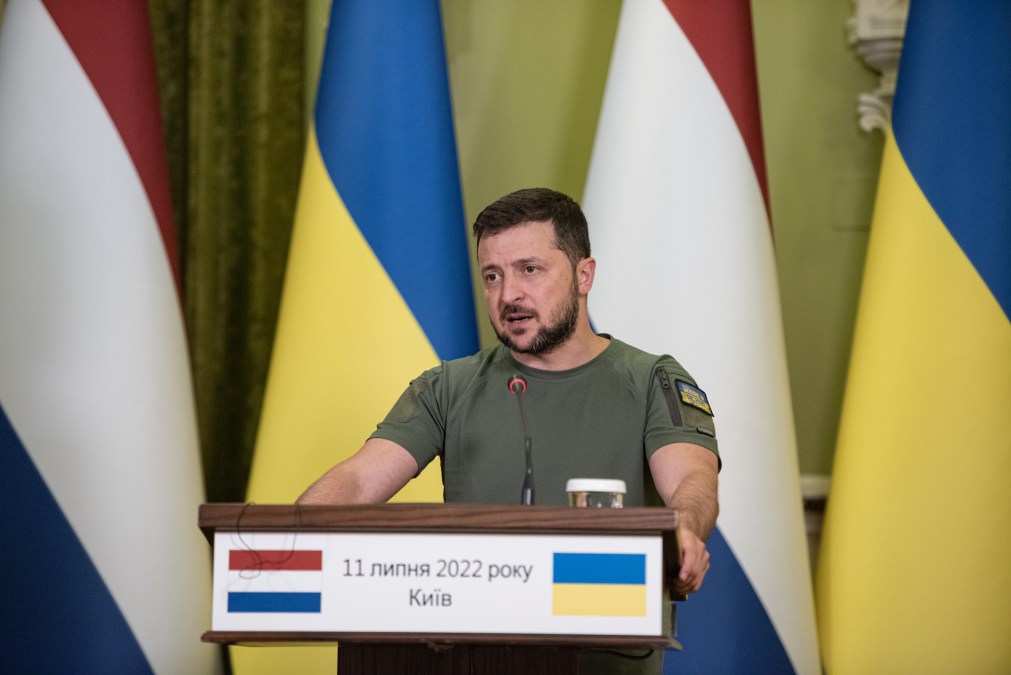 Cyber criminals attacked a Ukrainian company that operates nine "major" radio stations to spread a message that Ukrainian President Volodymyr Zelensky was in critical condition and under intensive care, Ukrainian officials announced Thursday.
"Cyber criminals have spread the news suggesting that the President of Ukraine Volodymyr Zelenskyy is allegedly in critical condition under intensive care and the Chairperson of the Verkhovna Rada of Ukraine Ruslan Stefanchuk acts in his stead," a spokesperson for the State Service of Special Communications and Information Protection told reporters.
The company, TAVR Media, wrote on its Facebook page that the information about Zelensky "does not correspond to reality."
Zelensky posted a video to his Instagram page Thursday afternoon Ukrainian time saying he has "never felt as strong as I am now" and blames Russia for the attack.
TAVR Media is the "largest radio group in Ukraine," the company says on its website. An email sent to a corporate email address on the company's site did not get an immediate response.
Authorities have not yet said who was behind the attack, nor have they shared any details about the nature of the broadcast, such as how long it lasted or whether it interrupted over-the-air programming.
A video uploaded to YouTube Thursday purports to show a car radio playing the message:
"The Rashists hacked the 'Melodia FM' radio and began to carry delusions," the title of the video read, according to a Google translation. "Rashists" is a combination of the words "Russian" and "fascists."
Ukrainian officials didn't immediately confirm that the video shows the message broadcast Thursday.
The message under the video said a "robotic voice stated several times in a row that 'President Zelenskyi is in a very serious condition, and his duties are performed by the Chairman of the Verkhovna Rada,'" according to a Google translation.
Yurii Kadirov, a college student in Lviv, Ukraine, told CyberScoop that "many treated it with a bit of humor. They could come up with something more realistic."
This is not the first radio or TV station hack following to the Feb. 24 Russian invasion of Ukraine. On June 9, hackers took over the internet stream for Russian radio station Kommersant FM to play the Ukrainian national anthem and another song, "We Don't Need War" by the Russian rock band Nogu Svelo, The Washington Post reported.
On May 9, Russian Victory Day, the Post reported, hackers posted a message to some Russian smart TVs that said, "The blood of thousands of Ukrainians and hundreds of murdered children is on your hands. TV and the authorities are lying. No to war."