Foreign influence ops are adapting to U.S. defenses, DHS chief says
Foreign adversaries are adapting their influence operations spreading disinformation to U.S. government and corporate defenses, according to Kirstjen Nielsen.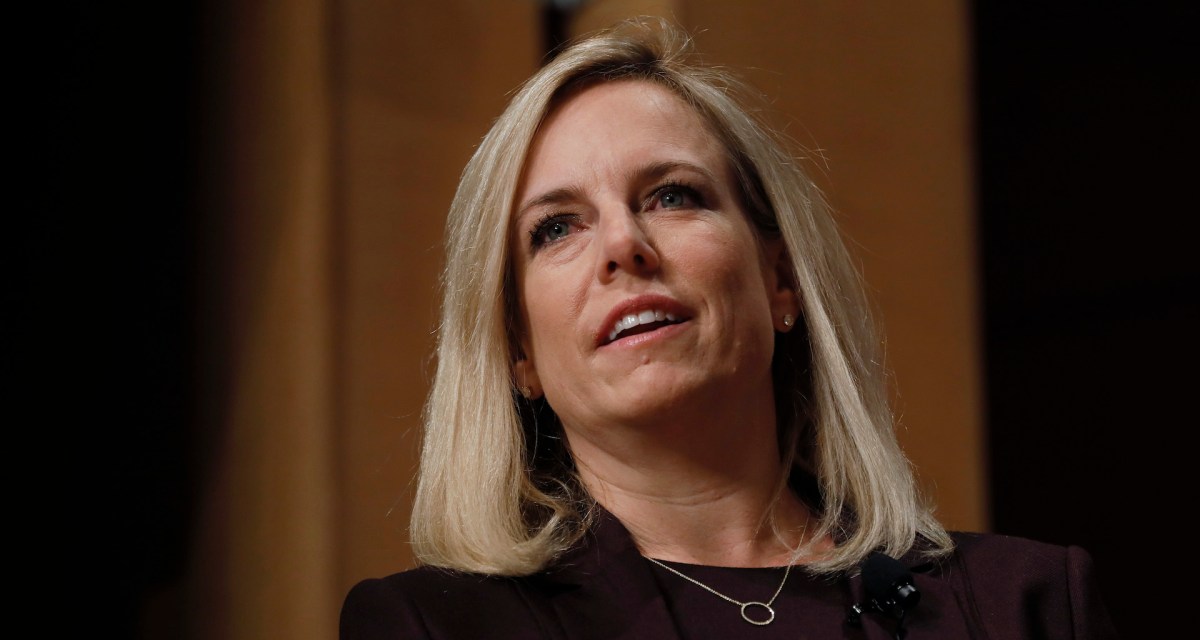 Foreign adversaries are adapting their influence operations to U.S. government and corporate defenses, making them more difficult to detect, Homeland Security Secretary Kirstjen Nielsen said Friday.
The Department of Homeland Security has worked with Facebook, for example, to combat influence operations (also known as information operations), but adversaries are modifying their behavior in response, according to Nielsen.
"I think the nation-states have become aware of that [work], so what they are doing now is they will take otherwise legitimate content by a non-nation-state actor, and then they will amplify it in a way to continue that conversation," she said at the Council on Foreign Relations in New York City.
Ahead of the midterm elections on Tuesday, Nielsen highlighted the department's work since 2016 to make election infrastructure more secure from hackers. Election officials have many more security clearances, for example, and there is now a threat-sharing hub specific to the election industry.
"This is going to be the most secure election we've ever had," she said.
The challenge of countering influence operations that spread disinformation looms large, however. In a statement last month, U.S. law enforcement and intelligence agencies expressed concern about ongoing efforts by China, Iran, and Russia to interfere in American democracy.
"My biggest concern is that a foreign entity will take the opportunity after the election, or the night of the election, to attempt to sow discord through social media by suggesting that something did not work as it should in a particular area," the DHS chief said.
Influence operations are "much more difficult to get our hands around" compared to cyberthreats to election infrastructure, Nielsen said.
"A lot of that, at the end of the day, is about educating the American public to think about what you're reading," she added. "Think about the source. Think about where it's coming from."
DHS's work to counter foreign influence complements that of the FBI, which set up a task force last year dedicated to the issue. Much of the onus is on social media companies to step up their defenses. Nielsen said that is happening, crediting the companies for showing "a lot of leadership in this area."
Facebook has in recent months announced multiple takedowns of disinformation campaigns, highlighting the persistent challenge of countering abuse of the platform. On Friday, Reuters reported that Twitter had deleted more than 10,000 accounts posting messages discouraging people from voting next Tuesday.