Facebook hopes voting hub will curb mail-in voting misinformation
The company also will direct users toward accurate information on mail-in voting.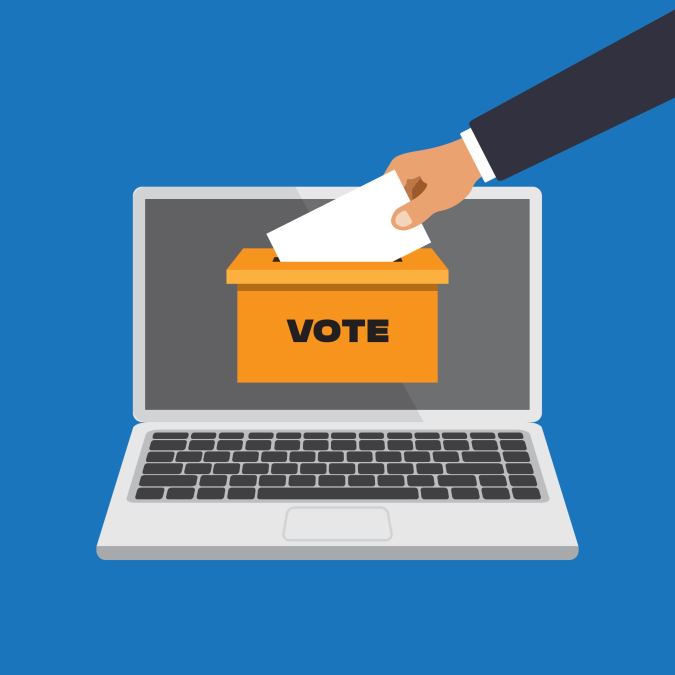 Facebook and Instagram are launching a new portal aimed at delivering accurate voting information ahead of the U.S. elections, an effort that coincides with ongoing misinformation surrounding the political process.
The company announced Thursday it will launch a voter information hub that will include information about registration deadlines, ballot request information and the correct protocol for submitting a ballot. The hub will exist as a standalone web page, though Facebook and Instagram also will include notifications in users' feeds about upcoming deadlines.
The company also will include links on posts about in-person and mail-in voting, directing users to a page where they can find accurate information provided by the Bipartisan Policy Center, a Washington think tank, about the voting process. Facebook started adding such labels on posts by federal politicians, including President Donald Trump, and candidates for political office in July.
The expanded effort comes amid an ongoing effort by the president to politicize mail-in voting by claiming without evidence that the process enables widespread fraud. Civil rights attorneys who Facebook hired to audit its misinformation policies faulted the company in June for failing to remove posts from the president that they determined would contribute to voter suppression efforts.
"It's a nonpartisan effort that's available to everyone, and we'll send notifications at the top of Facebook and Instagram targeted by age and location so people of voting age see relevant information in their state," the company said in its announcement. "With many states making changes to the voting process because of the pandemic, the center is also designed to help people navigate a confusing election process."
Facebook's "Voting Information Center" will allow users to check if they are registered to vote, direct them toward resources to register, examine their state's vote-by-mail options and request mail-in or absentee ballots.
Facebook founder Mark Zuckerberg previously said the company did not do enough to stop the spread of fabricated news stories and hate speech prior to the 2016 presidential election.
Since then, anxieties over whether Trump would exploit Facebook for his own gain reportedly has roiled some company employees. Staffers urged Zuckerberg to explain what Facebook would do if Trump aimed to undermine the results of the election, BuzzFeed reported. That's an ongoing concern of disinformation researchers, though an engineer who raised the issue internally was fired, according to BuzzFeed.
"A prolonged ballot process has the potential to be exploited in order to sow distrust in the election outcome," Facebook said Thursday, referring to the idea that an influx of mail-in votes could delay the results. "One way we plan to fight this is by using the Voting Information Center…to make sure people have easy access to the latest, authoritative information and news on and after Election Night. We will have more to share on additional preparations soon."