Election Assistance Commission loses another key staffer, Jerome Lovato
Two other top staffers have left the EAC in recent months as well.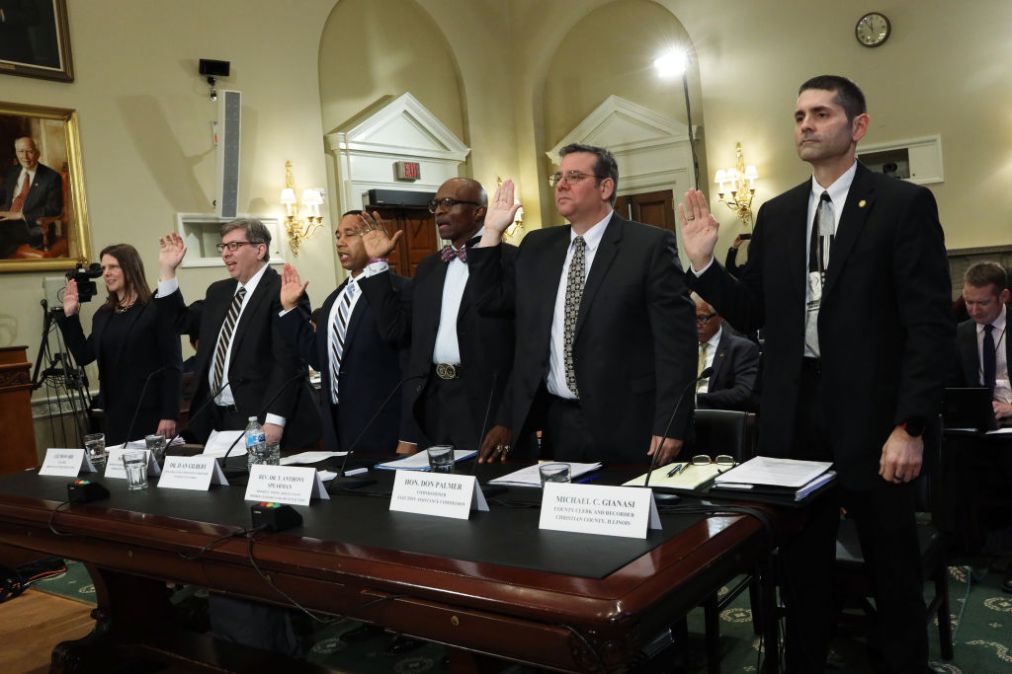 Another top official is exiting the staff of the Election Assistance Commission, the third in recent months for the small agency that plays an outsized role in U.S. election security.
Jerome Lovato, the testing and certification director for voting system certification at the EAC, is leaving that position next month, two sources told CyberScoop. And the commission began advertising the opening for the job he holds last week.
His departure follows Josh Franklin leaving his job as EAC chief technology officer in December, and in November, Maurice Turner leaving as senior adviser to the executive director of the commission.
The exits come at a sensitive time for the commission. The EAC this month voted to approve a long-awaited update to its widely-used voluntary voting system guidelines, nicknamed VVSG 2.0, and a perhaps years-long implementation period will follow. Those guidelines emphasize the value of risk-limiting audits that help verify election results, which were Lovato's speciality both before he joined the EAC staff and during his time at the commission.
It's not the only transition for the EAC, either. The commission on Wednesday announced that Donald Palmer had begun his expected term as chairman, taking the gavel from Ben Hovland. Palmer, whom President Donald Trump nominated as a commissioner, will make "building a voluntary election system testing program for non-voting technology to increase the security of election systems" a priority, an EAC news release said.
Lovato joined the EAC in 2017, and in 2019 took the role he's now departing. Before that, he worked for the Colorado secretary of state.
In his current role, Lovato helped Indiana's Marion County and the Ball State Voting System Technical Oversight Program with an RLA pilot. He also assisted the Michigan Secretary of State with RLA pilots in Kalamazoo, Lansing and Rochester Hills.
Lovato did not answer messages from CyberScoop seeking comment. Nor did the EAC.