DOJ efforts to weaken encryption place national security at risk, congressman says
Rep. Ro Khanna has some choice words for politicians interested in weakening encryption.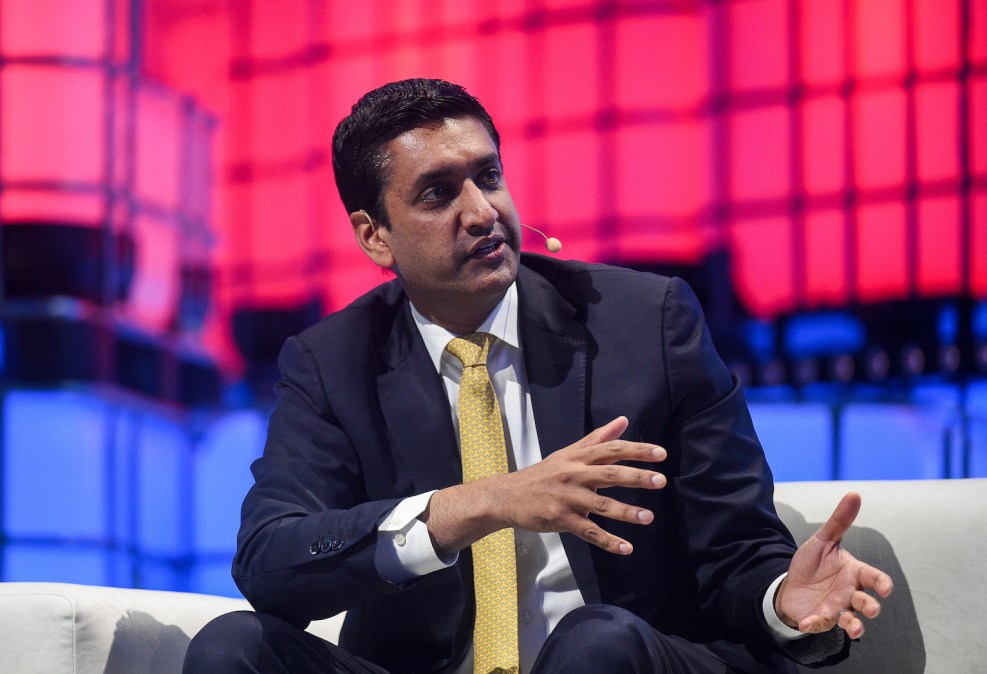 Rep. Ro Khanna has one message for politicians who continue to suggest technology companies should give law enforcement agencies access to encrypted data: This is a power grab.
The U.S. Department of Justice has long called for technology firms to create software that would allow law enforcement agencies to investigate suspects who use encryption to hide illegal behavior. For Khanna, a California Democrat, the tradeoff is too dangerous. Legislation that enables law enforcement to crack strong security measures in order to root out some criminals, while also but leaving other people's communications exposed, just is not worth it, he said Wednesday during CyberTalks, a virtual event produced by CyberScoop.
"What I worry about is at a time where we already have an imbalance between the power of the U.S. government and the power of corporations and the individual, is it would shift more power to the tech companies and the government," he said. "If you care about the state not having power over an individual, or of corporations not having power over individuals, then you should be for encryption," Khanna said.
Time and time again — such as when investigators cracked iPhones used by mass shooters in San Bernardino, California, and Pensacola, Florida — the Justice Department has proven it is capable of using in-house talent or hiring third parties to gain access to criminals' communications without weakening encryption for everyone.
"The reality is law enforcement agencies are capable of hiring very sophisticated technology minds to be able to break in when needed on a case-by-case basis," Khanna said.
Earlier this month, U.S. Attorney General Bill Barr, alongside officials from the U.K., Australia, New Zealand, Canada, India and Japan, issued a joint statement meant to increase pressure on the private sector to create a solution to give law enforcement access to encrypted data under a warrant.
Meanwhile, Dana Deasy, the chief information officer at the U.S. Department of Defense, told Khanna in a letter last year that using encryption to protect U.S. troops' communications from prying eyes and adversaries is "imperative."
"[M]aintaining a domestic climate for state-of-the-art security and encryption is critical to the protection of our national security," Deasy said at the time.
Khanna, who serves on the House Armed Services Committee, has also tried to convince Secretary of Defense Mark Esper to flesh out his stance on the Justice Department's approach to encryption this year. When Khanna asked Esper about his opinions, the Defense secretary demurred, saying he would get back to Khanna. He never did, Khanna said.
"I'm not completely fluent with what the Department of Justice's view are on the law enforcement side of it," Esper said at the hearing. "Clearly for DOD we need encryption to pass classified data, operational plans, etc., amongst ourselves and with allies and partners."
"My understanding is the Pentagon understands the importance of encryption," Khanna said during CyberTalks. "He's probably sensitive and doesn't want to contradict Attorney General Barr. I'm going to continue to raise that issue."