Sen. Dianne Feinstein wants to bring back bill that bans strong encryption
Feinstein's Compliance with Court Orders Act of 2016 was never formally introduced in a previous go-around.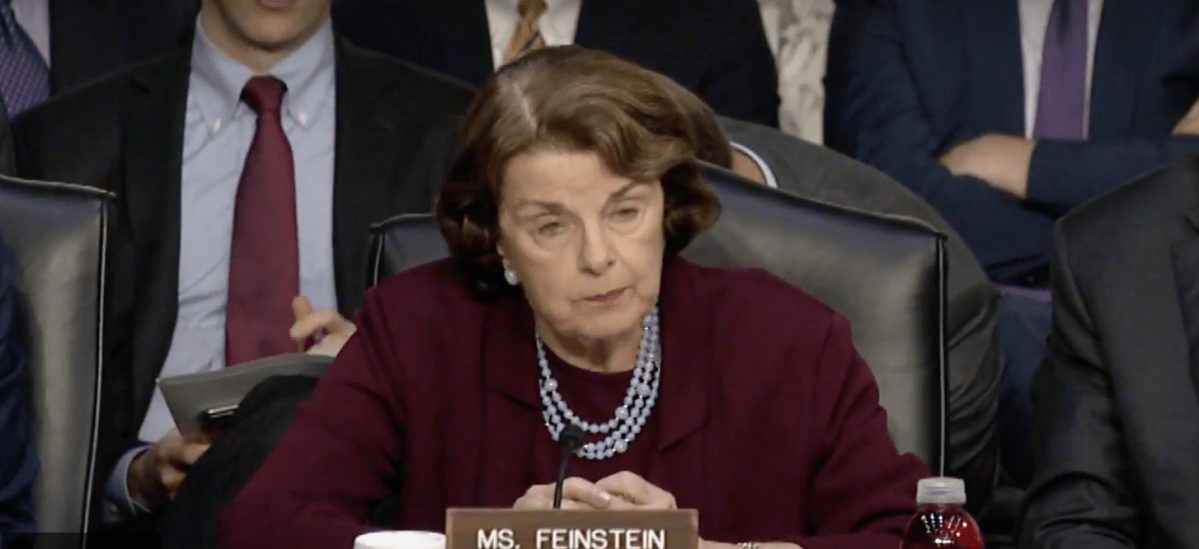 Sen. Dianne Feinstein, D-Calif., says it's time to bring back the encryption legislation she wrote in 2016 that would effectively ban strong encryption as it exists today, Politico reports.
Feinstein and Sen. Richard Burr, R-N.C., introduced the Compliance with Court Orders Act of 2016 early last year following the San Bernardino mass shooting. While the FBI butted heads with Apple over law enforcement's inability to get into the phone of one of the shooters, Feinstein's bill was met with great controversy but little legislative support. Never formally introduced, the bill eventually went away until this week following the FBI's struggles to unlock an iPhone used by the gunman in Sunday's mass shooting in Sutherland Springs, Texas.
"I think we ought to move that bill," Feinstein told Politico this week.
Burr and Feinstein are the chairman and vice chairman of the Senate Select Committee on Intelligence. Last year, Burr argued that current encryption sets data "above the law."
"I am hopeful that this draft will start a meaningful and inclusive debate on the role of encryption and its place within the rule of law," Burr argued last year.
"No entity or individual is above the law," Feinstein said last year. "The bill we have drafted would simply provide that, if a court of law issues an order to render technical assistance or provide decrypted data, the company or individual would be required to do so. Today, terrorists and criminals are increasingly using encryption to foil law enforcement efforts, even in the face of a court order. We need strong encryption to protect personal data, but we also need to know when terrorists are plotting to kill Americans."
Deputy Attorney General Rod Rosenstein has made encryption a pet cause of his in repeated speeches over the last several months. This week, he added that he encouraged prosecutors to FBI Director Christopher Wray said in October that the bureau failed to unlock 7,000 phones over the last year.
The fight between Apple and the FBI was a headline-grabbing saga that then-presidential candidate Donald Trump weighed in on when he called for a boycott of Apple. The fight resulted in congressional hearings and sucked up the air around Silicon Valley and Washington D.C. for months.
This incident is different in some fundamental ways including that the shooter appears to have been acting alone. But because the issue of strong encryption never truly went away, the specter looms large and individuals around the world have been waiting for a year to see the fight reemerge at full strength.