DHS boss Mayorkas encourages hackers to join government during Black Hat speech
A new DHS plan will redefine pay rates to better compete with the current job market.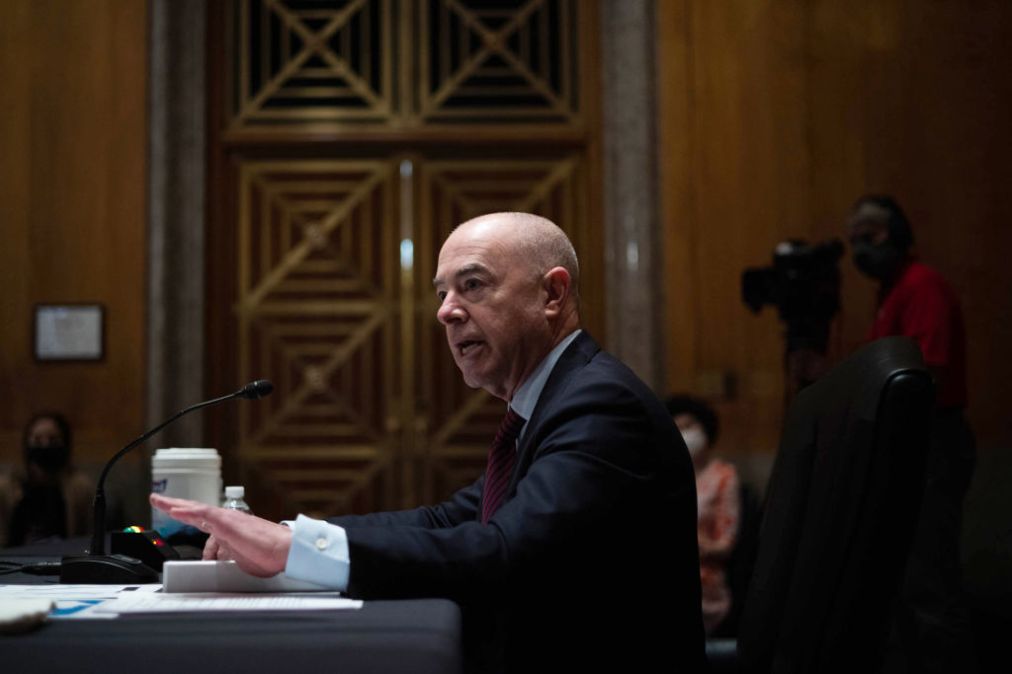 Department of Homeland Security Secretary Alejandro Mayorkas encouraged attendees at the Black Hat cybersecurity conference to collaborate with the agency on defining the future of cybersecurity policy.
"We need your creativity, your ideas, your boldness, and your willingness to push limits. We need you to help us navigate a path that has not yet been mapped," Mayorkas said. "What's at stake here is nothing less than the future of the internet, the future of our economic and national security, and the future of our country."
Mayorkas announced the impending launch of the Cyber Talent Management System, which will redefine hiring requirements for cybersecurity roles in the federal government and adjust pay rates to better fit the current workforce. He urged attendees to "lead the charge on the inside," by joining the Cybersecurity and Infrastructure Security Agency and DHS.
"This initiative…will give us more flexibility to hire the very best cyber talent and ensure we can compete more effectively with the private sector," he said.
Hiring has been a major focus of DHS under the Biden administration. The agency is currently working on an initiative to fill a growing number of open cybersecurity jobs within the agency and to recruit more diverse cybersecurity talent.
Even if they're not interested in working for the government, security specialists have an opportunity to "bridge the gap between the hacker community and the federal government" by engaging with the agency, Mayorkas said.
The secretary compared the current state of cybersecurity to a new frontier in geopolitical power akin to the power struggle seen between Britain, China and Russia in the mid 18th century.
"We are competing for the future of cyberspace – one in which friends gather, colleagues communicate, businesses sell, consumers buy, dissidents organize, horrific crimes occur, governments hear from their citizens, and information is widely and quickly disseminated," he said.
Mayorkas' keynote followed a speech from CISA director Jen Easterly earlier in the day. Easterly announced a new Joint Cyber Defense Collaborative that will bring together private companies and federal agencies to improve U.S. cyber defenses.
"We all know that phrases like 'public-private partnership' and 'info-sharing' have become hackneyed bumper stickers," she said. "My goal is to ensure that new life is breathed into them, to turn public-private partnership into public-private operational collaboration, and information sharing into something that is always timely, relevant, and most importantly, actionable — able to be used by a network defender to help increase the security and resilience of their networks."