Cyber business continues to solidify at U.S. military contracting giants
Executives agreed that global demand for security spending was going to rise.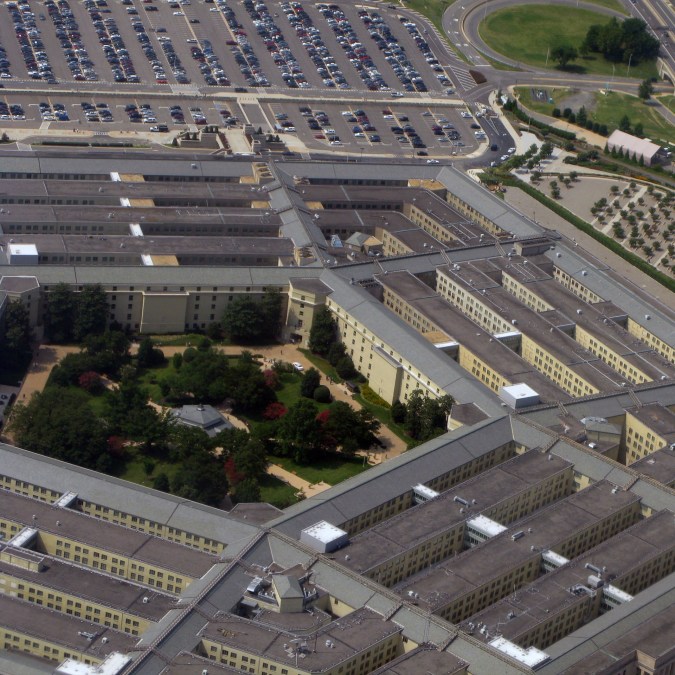 While stocks and profits at the biggest U.S. military contractors are driving up across the board under the saber-rattling of President Donald Trump, first-quarter financial results for industry giants like Lockheed Martin, Raytheon and Northrop Grumman show that cybersecurity is a growing if still relatively small part of their businesses.
Forcepoint, Raytheon's cybersecurity division and the company's smallest segment by far, grew sales by 4 percent to $144 million last quarter. That tops the company's overall 3.4 percent sales growth on $6 billion of sales but comes in well behind the 8 percent sales increase to $1.55 billion total in Space and Airborne Systems — a number driven largely by new spending on electronic warfare. Forcepoint's profit margins declined, which Raytheon chief financial officer Anthony O'Brien credited to long-term investments being made in the business's infrastructure.
Forcepoint was acquired by Raytheon in 2015 when it was named Websense. The company has a decades-long history of selling censorship technology — with a customer list that has included the governments of China and Yemen — but is currently "exiting" that business, Raytheon CEO Thomas Kennedy told investors. The web filtering business had become a drag on Forcepoint's overall growth. Over the last decade, Forcepoint's (and Websense's) spokespeople became increasingly vocal in their criticism of government-imposed censorship.
Adding to the firm's traditional work with the Pentagon and international government customers, the company is aiming for more large enterprise cybersecurity customers like banks and retailers. The most significant growth in demand, Raytheon executives told investors, comes from very large enterprises spending more on insider threat programs.
The federal government remains a key customer. Last year, Raytheon landed a $1 billion contract from the Department of Homeland Security to build up cybersecurity across dozens of U.S. agencies.
The U.S. Air Force, which launched its first bug bounty program last week, invested in new cyber contracts over the last several months.
Northrop Grumman saw sales in the cyber domain remain level from last quarter but reported improved profit margins that helped lift the business overall.
Lockheed Martin, the country's biggest military contractor, doesn't break out cyber in its quarterly report, but its "Rotary and Mission Systems" segment, which includes cybersecurity, saw net sales jump $97 million in the first quarter.
That report comes as Lockheed Martin spent much of 2016 getting out of the government space with Leidos acquiring Lockheed Martin's Information Systems and Global Solutions to become a $10 billion government services behemoth.
Despite federal budget and government shutdown concerns, executives at all the aforementioned companies agreed that military spending would rise for the foreseeable future. The threat environment, they told investors, would continuously drive up global demand for security spending. In their reports, the companies all adjusted their 2017 forecasts upward after the first quarter.
More first-quarter financial reports from industry players are coming soon. BAE Systems reports on May 10, while Booz Allen Hamilton is expected to report on May 22.