Cyber Command head: We are not prepared to counter info operations
U.S. Cyber Command is not "optimized" today to combat information operations orchestrated by foreign powers, said NSA Director and U.S. Cyber Command head Michael Rogers during a Senate Armed Services Committee hearing Tuesday. "It right now is not in our defined set of responsibilities per say," Rogers told lawmakers. "I would be the first to admit that [information warfare] is not what our workforce is optimized for …we are certainly not where we need to be."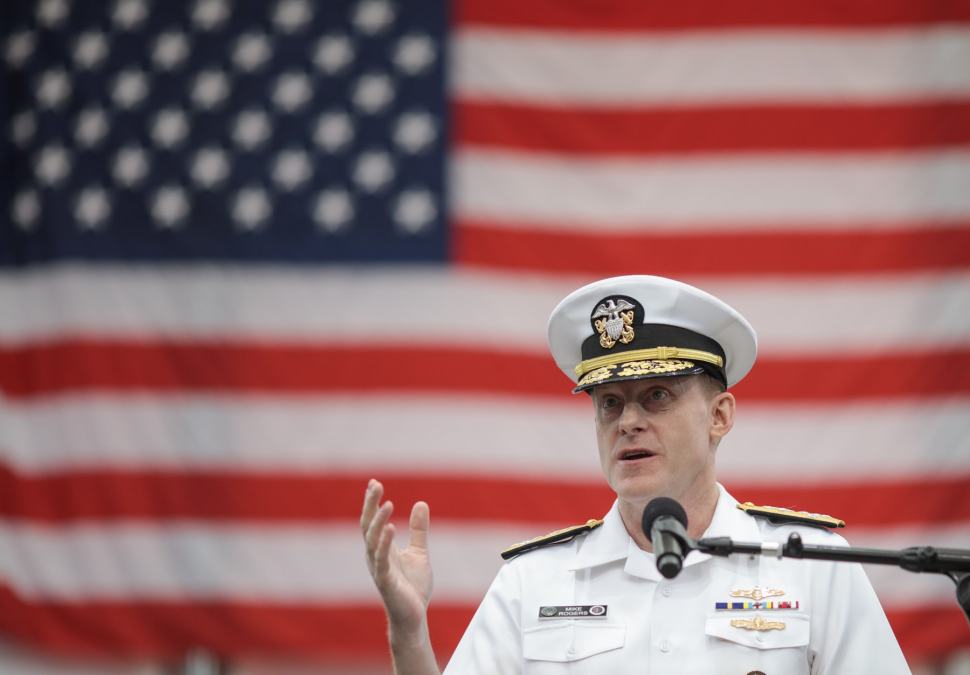 U.S. Cyber Command is not "optimized" today to combat information operations orchestrated by foreign powers, NSA Director and U.S. Cyber Command head Adm. Michael Rogers said during a Senate Armed Services Committee hearing Tuesday.
"It right now is not in our defined set of responsibilities per say," Rogers told lawmakers. "I would be the first to admit that [information warfare] is not what our workforce is optimized for … we are certainly not where we need to be."
Even so, Cyber Command is concurrently engaged in an expansive counter-messaging campaign against ISIS, Rogers acknowledged. The Washington Post reported Tuesday that the clandestine hacking operation is aimed at the areas surrounding Syria and largely focused on compromising electronic devices belonging to terrorists, which carry content typically shared online. Depending on one's definition of "information warfare," it's arguable that Cyber Command is already involved in such efforts.
"I think one of our challenges is if information is going to nowadays truly become almost like a weapon in many ways, then how are we going to optimize ourselves to deal with this," Rogers said in response to a question by Jack Reed, D-R.I.
Tuesday's hearing, which was originally organized to discuss the development and maturation of U.S. Cyber Command, comes at a time when Congress is increasingly interested in developing a strategy and finding solutions to counter the information warfare capabilities of hostile nations like Russia. In a separate development Tuesday, a State Department advisory board heard from current and former officials about how U.S. diplomats are under-prepared to face information operations.
Former Director of National Intelligence James Clapper said Monday in a separate congressional hearing that existing efforts to counter disinformation campaigns are "too fragmented."
"I don't think we as a nation do a good enough job [at combating information warfare]. I think counter messaging the Russians, at giving them some of their own medicine much more aggressively than we do now. And I would hasten to add it should not be tagged on to the intelligence community," said Clapper. "It should be a separate entity from the intelligent community; something the IC would support but should be separate."
Last week, an unknown group allegedly tied to Russia leaked a cache of stolen documents belonging to French presidential candidate Emmanuel Macron. The trove of documents also contained falsified information to apparently influence the decision of French voters who cast ballots over the weekend. This content quickly spread on social media and was subsequently broadcast by traditional media outlets.
"If you go back to the Cold War when I first started my journey in uniform, we had extensive infrastructure, extensive expertise but as the Soviet Union collapsed we decided that perhaps that expertise isn't required … I think we need to step back and reassess that," Rogers said.
To what extent the U.S. intelligence community should be involved in countering today's multifaceted often digital propaganda appears to remain an open question in Congress, based on Tuesday's hearing.
"I wouldn't say [information warfare] is wholly outside of [U.S. Cyber Command's] lane," Rogers said in response to a question from Martin Heinrich, D-N.M.
Multiple senators asked Rogers a variation of essentially the same two questions: What are you doing to stop information operations and who should stop this sort of threat?
Rogers was quick to push back against suggestions that implied the NSA should somehow participate in a mission that targets U.S. entities. Digital propaganda often proliferates on social media networks that are designed and administered by American tech companies.
"NSA we're focused externally, Cyber Command we're largely focused externally. So I will monitor bots, infrastructure external to the U.S., but one of the phenomenon we're beginning to see is a migration of capabilities from external infrastructure — that we've been aware of and observing for some time — the way this is going to go next in my mind is you're going to see this in domestic manipulation. And that is a part now that no, I am not really involved with," Rogers said.
A variety of different governmental agencies broadly participate in stopping foreign propaganda from affecting U.S. citizens, including the U.S. State Department. From a military perspective, at he moment, U.S. Special Operations Command, or SOCOM, is understood to be a leading force as it pertains to information operations, Reed said during Tuesday's hearing.
Experts have recommended that the U.S. government consider reintroducing the Active Measures Working Group — a team with representatives from across government formed early on in the Reagan administration to counter what was then considered aggressive Soviet propaganda.