Citing 'confidence gap' in American tech workforce, CompTIA creates professional association
The industry association wants to create a pipeline into the workforce for cybersecurity and other IT fields.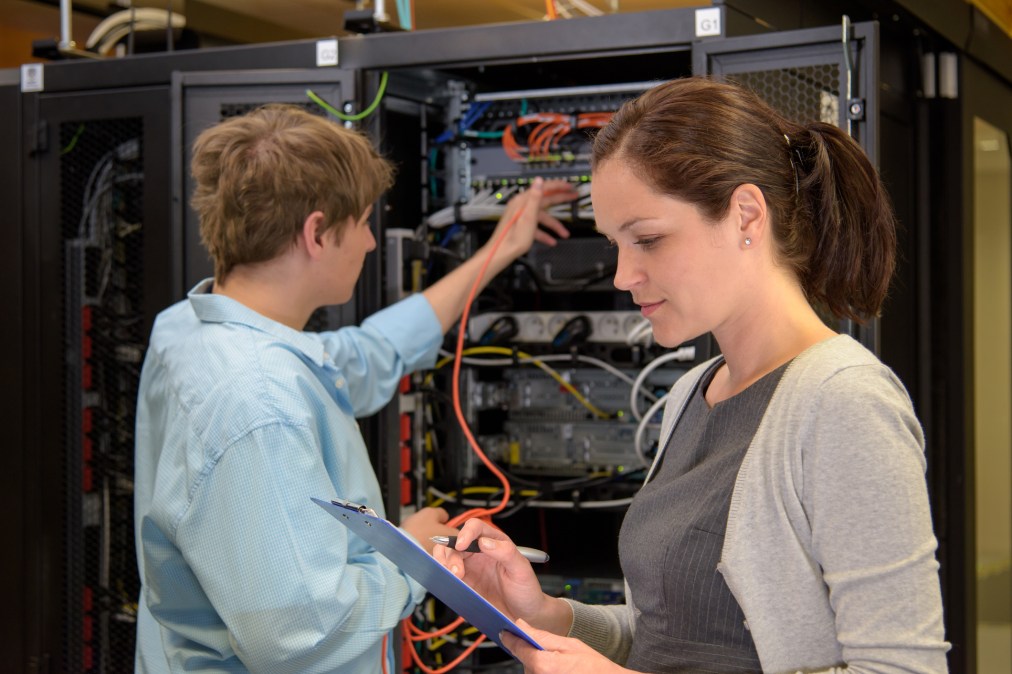 A leading association of technology companies, citing the looming workforce crisis in cybersecurity and other IT fields, announced Tuesday it was re-launching a professional organization that would represent and offer certifications to those seeking employment in the sector.
The Computing Technology Industry Association, known as CompTIA, formally rolled out its new workforce program — the Association of Information Technology Professionals or AITP, in a press release after months of preparation. There are projected to be 1.8 million unfilled job vacancies in the tech industry by 2024, CompTIA says. That skills gap, the release says, is "also a confidence gap — where many don't think they have the background or support to be part of the technology industry."
AITP launches with chapters in 20 states, and plans to open more, according to the release. Membership is free for students, $99 a year for professionals and $249 for recruiters. The association says it will offer members a menu of benefits including a job-search portal, and discounts on CPE courses.
"America's tech workforce is a national asset, and we need it to grow and develop so that the next wave of technology — smart cities, IoT, cybersecurity and artificial intelligence — can reach their potential," said Nancy Hammervik, executive vice president for industry relations at CompTIA.
Hammervik said AITP aimed to be "an organization helping tech workers of all backgrounds and education enter the workforce, grow in their skills and have successful careers." In a blog post, she adds that "AITP will help Americans — whether they have a college degree or not — chart a pathway to a technology career with a resume-to-retirement approach."
"We see the technology industry as the primary contributor to economic growth and seek to fill the pipeline with next-gen workers," states the AITP website. "Our top priority is to help tech professionals start or restart careers."
The association says its goal is "to narrow the technology skills gap by driving a highly skilled and relevant workforce, encouraging the next generation to join our industry and providing career-boosting tools and resources for the savvy IT pro."