The 2024 race promises to be 'very, very active' in terms of foreign and domestic meddling, says former CISA chief
Chris Krebs said he expects to see Russia, China and Iran — and even domestic groups — attempt to influence and disrupt the presidential race.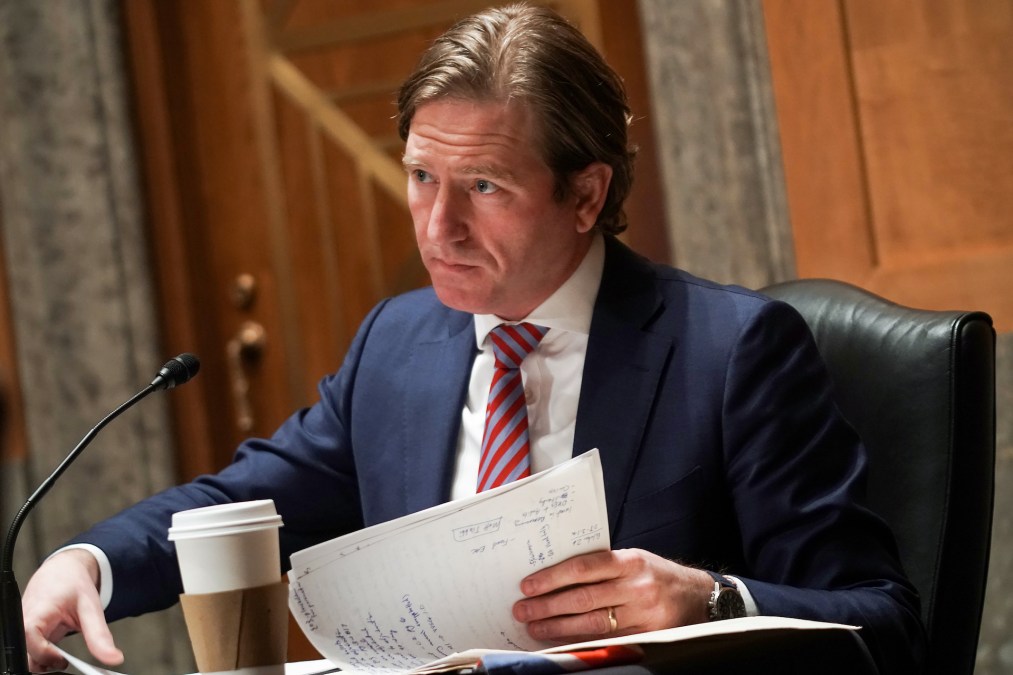 The former head of the U.S. Cybersecurity and Infrastructure Security Agency who President Trump fired over his comments about the 2020 election said he fully expects American adversaries such as Russia and China to meddle in the next election through a range of activities to disrupt or influence the vote.
"If we thought 2020 was active, there are more motivations for foreign actors to muck around from an influence perspective, certainly, but perhaps even from an interference perspective," Chris Krebs, currently a partner at the consulting firm Krebs Stamos Group, told CyberScoop in an interview on Thursday. Drawing a distinction between what he sees as "influence" (the shaping of public opinion) and "interference" (attacking election infrastructure), Krebs said he's "fully expecting a very, very active threat landscape."
Given the state of Russia's faltering military campaign in Ukraine, he wouldn't be surprised if Russia didn't once again try to interfere in the vote and attempt to "muck it up." He also said that increased geopolitical tensions between Washington and Beijing could be enough reason for China to reengage with influence operations. Furthermore, he said, Iran could take "another whack at it" since it was actively involved in 2020.
Krebs comments come on the heels of a New York Times report that Jack Smith, the special counsel investigating Trump's effort to overturn the 2020 election, has subpoenaed Trump administration officials involved in Krebs' firing from his position leading CISA. Following the 2020 election, Krebs' agency, which was responsible for overseeing election security issues, issued a statement attesting to the integrity of the election results. That statement infuriated Trump, who fired Krebs five days after it was issued.
Prosecutors in Smith's office are examining efforts by Trump aides to test the loyalty of government officials to the president, and Krebs has testified before the inquiry, according to the Times.
Krebs would not discuss the special counsel's investigation on Thursday but said that he expects the 2024 election will feature similar narratives that marked the 2020 contest. "We've got a very hypercharged political environment, and I would expect to see some of the same sort of misbehavior — to put the term lightly — that was on in 2020 return in '24," Krebs said.
As the election ramps up, Krebs said that he expects domestic political actors — ranging from political action committees to militia groups — to embrace some of the tactics used by foreign groups to meddle in the election. "What we're seeing is some of the playbooks of foreign adversaries are being adopted by domestic actors," Krebs said.
Amid widespread conspiracy theories about the integrity of the 2020 election, poll workers have been subjected to violent threats, and Krebs said many of these workers choosing to leave their jobs as a result represents perhaps the greatest threat to the 2024 election.
Asked what messaging he expects Trump will adopt regarding the integrity of the 2024 election, Krebs demurred: "Don't even want to think about it."