U.S. Cyber Mission Force can now get to work
The military's top cyber warfare unit reached an important milestone last week when the organization's cyber mission force accomplished initial operating procedure.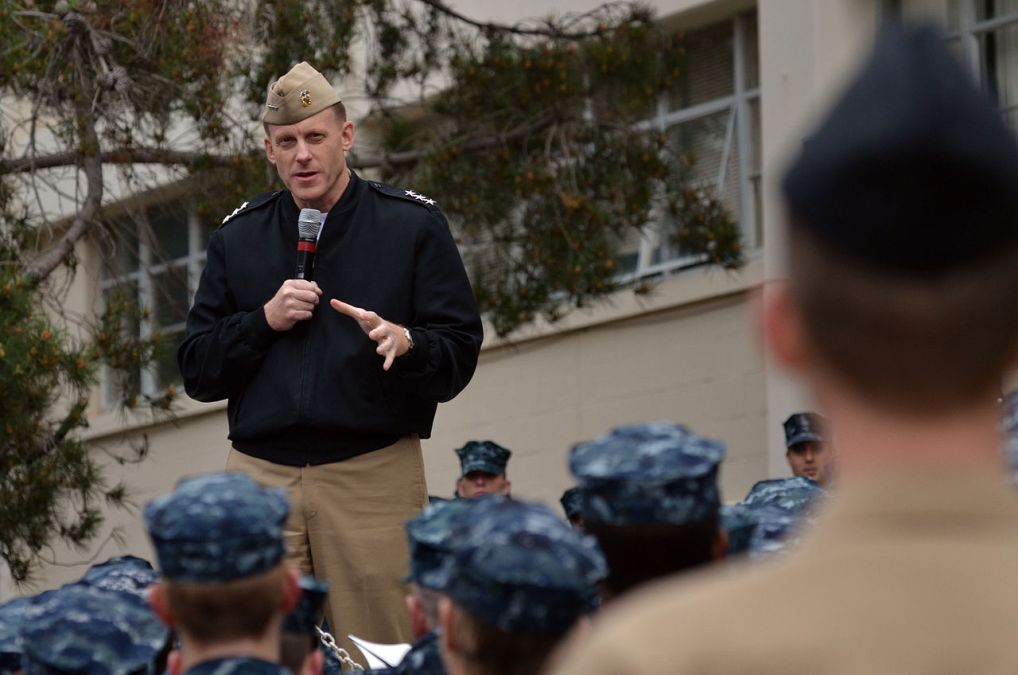 U.S. Cyber Command, the military's top cyber warfare unit, reached an important milestone last week when the organization's cyber mission force (CMF) accomplished initial operating procedure.
The designation means that the entirety of this first group can begin executing missions globally — as they have met a basic criteria for personnel, training, resources and equipment. Originally, defense officials expected the CMF to reach the milestone by Sept. 30.
"We set the bar for Initial Operating Capability (IOC) very high, and we nearly met our mark. The challenge in creating a Cyber Mission Force has always been about achieving rigorous technical standards in the shortest time available," a Cyber Command spokesperson told CyberScoop, "in this case, two candidates for our final Cyber Mission Team were unable to complete the required training by [Oct. 1.] The final two candidates successfully completed their training on [Oct. 21]."
The CMF — comprised of 33 teams and 5,000 "cyberwarriors" — is tasked with defending the Defense Department's data and its digital networks. Additionally, Cyber Command works to defend the U.S. from cyberattacks of "significant consequence," like those that target the U.S.' critical infrastructure.
"These milestones are important and show the maturing nature of US Cyber Command. While this is merely one more in a series of stepping stones, it speaks to a process put in place three years ago that has yielded a new and capable fighting force. CyberCom in not done yet, but well on their way. Our adversaries should pay attention," Joseph Kinder, a 30-year Navy veteran and former U.S. Fleet Cyber Command director, told CyberScoop.
The unit's growth in terms of workforce and capabilities, both defensive and offensive, follow inline with the DoD's broader cyber strategy, which was publicly shared last April. As part of the 2017 information technology budget, the Department requested $6.8 billion for cyber operations.
"Continuing to recruit, train, and retain the most skilled workforce is just as important as the maturation of the Command's cyber capabilities, structure, infrastructure, and lines of communication with other combatant commands, the Intelligence Community, the Department of Defense, and other elements of the U.S. Government," said former Director of Operations for U.S. Cyber Command Mark Young, "the Command is likely to emphasize both the workforce and operational capability."
Members of the CMF have "played a vital role in supporting missions to safeguard the nation against cyberattacks" dating back to the group's inception in 2013, NSA and Cyber Command chief Adm. Michael Rogers said in a statement.
"One of the reasons [the Defense Department] has done exceptionally well to rapidly train and build this force is that each branch of the military services has come to the conclusion that cyber is a mission set that requires dedicated expertise over time," said Rogers.
Notably, roughly half of the entire CMF has already reached full operational capacity. In total, the force is expected to grow to 6,187 soldiers, with all teams fully operational by Sept. 30, 2018.
"People are our greatest strength at CYBERCOM and the success of the Cyber Mission Force is tied to that principle," the spokesperson said. "Challenges ahead include growing the force by nearly 20% while maintaining rigorous standards, sustaining readiness and executing our missions against rapidly evolving threats. It's speculative to say that we know what our mission set will be by the end of Fiscal Year 2018, but if recent incidents are any indication, we can anticipate that the CMF will be a high-demand capability in the defense of our nation."