'Highly active' Hamas-linked hackers found spying on Palestinian political group
According to mobile security firm Lookout, a group called "Two-tailed Scorpion" has been able to remotely collect thousands of hours of stolen audio from infected smartphones across the Gaza Strip.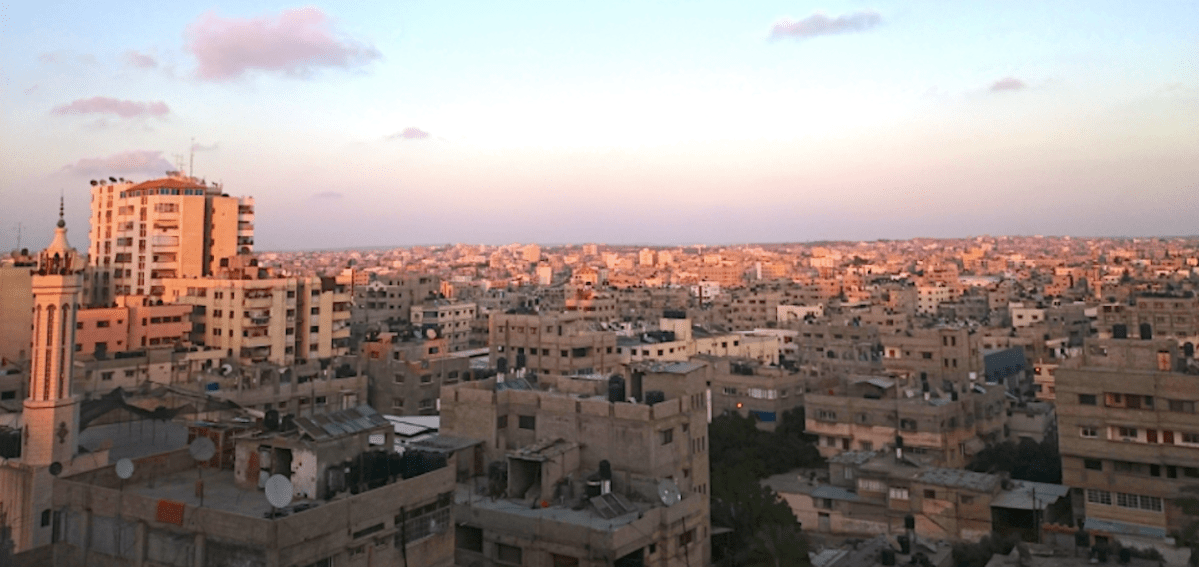 A "highly active" group of hackers, which some analysts believe may be linked to Hamas, are spying on Palestinian government employees, security services, university students and Fatah party politicians by infecting smartphones with malware, according to research conducted by mobile security firm Lookout.
The espionage campaign is part of a broader effort by the hacker group, previously dubbed "Two-tailed Scorpion" by security researchers, to remotely collect information about Palestinians related in some way to the political process, including those individuals who may discuss, share or otherwise receive sensitive material on their mobile phones.
Fatah and Hamas represent the two largest political parties of the State of Palestine, a contested territory that spans two separate areas, the West Bank and Gaza Strip — bordering on Israel, Jordan and Egypt. The two political organizations continuously clash with one another to control the state. Between 2006 and 2007, their rivalry led to an armed conflict that resulted in the deaths of more than 600 Palestinians.
According to Lookout, Two-tailed Scorpion has been able to remotely collect thousands of hours of stolen audio from infected smartphones across the Gaza Strip.
"Unlike financially focused actors, … [Two-tailed Scorpion] is after sensitive personal data and to this end we've seen them focus primarily on silently recording calls to or from infected devices," said Michael Flossman, a security researcher with Lookout. "Despite not using any exploits, we've seen just how effective they've been with infrastructure now hosting over one gigabyte of exfiltrated content that's been collected purely from mobile devices."
The attackers' intrusions typically begin with a booby-trapped smartphone application — some of these programs are designed to look almost identical to Facebook Messenger or WhatsApp — being downloaded onto a smartphone or through the deployment of a successful phishing email. In each of these scenarios, the end goal is to install a backdoor implant onto the target's device to siphon data. The mobile malware attributed to this activity is known as "FrozenCell."
"We haven't identified any vulnerabilities being exploited in order for FrozenCell to be installed," Flossman told CyberScoop. "It's most likely that social engineering is the primary attack vector here, where a crafted message luring victims to install trojanized apps would be delivered to targets via SMS, email, or social media. Given that the actors are potentially operating in the same area as their targets it's possible that physical access may also be used to get it on target devices."
An analysis by Lookout focused on the metadata of exfiltrated content confirms that victims of the hacker group are almost exclusively based in the Palestine region. Call data from infected devices connects back to the +972 area code, or 059 prefix, and remain active during the Palestinian timezone of GMT +3.
"When considered with how long running this campaign is FrozenCell appears to be quite targeted," Flossman said.
Researchers say Two-tailed scorpion, which is also known as "APT-C-23," has been active since at least early 2015. U.S. cybersecurity firms Palo Alto Networks and ThreatConnect identified elements of the group's desktop-specific toolset in 2016.
"While actors in the Middle East have tended to be noisier than those operating out of other regions, which has made it easier to connect that they're deploying desktop and mobile malware, they're clearly not the only ones with different tools for different environments," Flossman said.
Over the last year, FrozenCell has been spread through recognizable phishing email messages already associated with desktop malware, registration information for attacker domains and other indicators linked to Hamas.
It's possible, however, that another, entirely different Gaza-based actor is responsible for the latest mobile-focused attacks, Flossman said.
Accurate attribution in cyberspace is a notoriously difficult thing to accomplish, according to cybersecurity threat intelligence experts.