Oh, banks have cameras? Two men arrested for ATM jackpotting scheme must've forgot
Perpetrators dress up like repair technicians and then use malware to get the ATM to eject thousands of dollars of cash.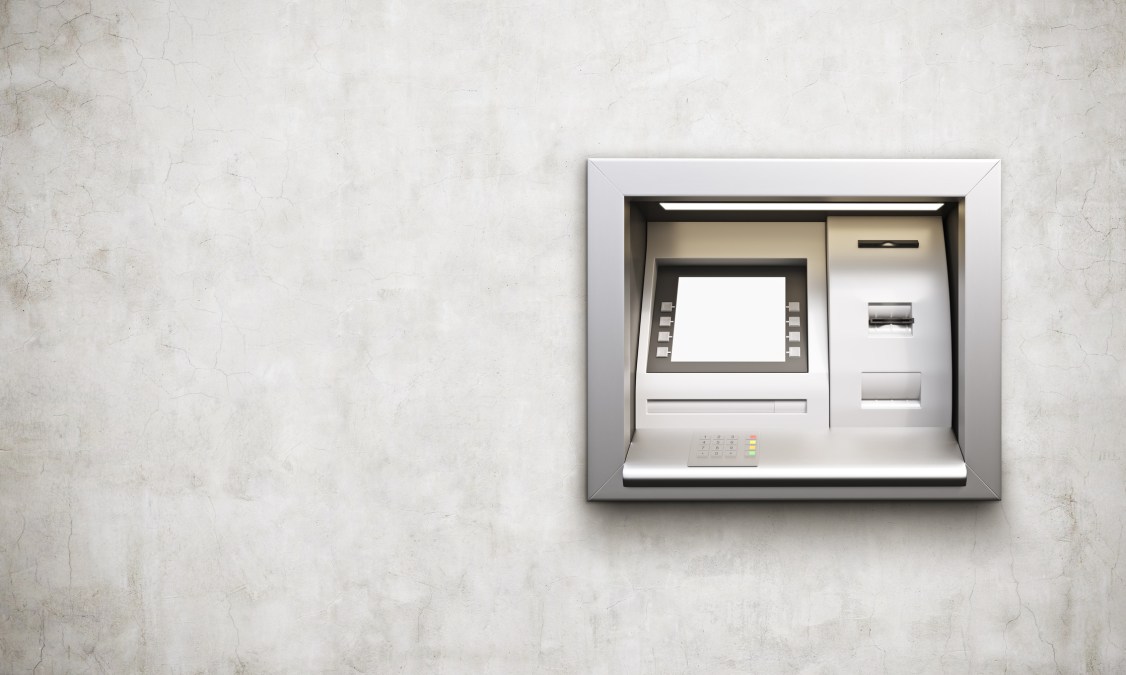 The U.S. Justice Department charged two men with hacking ATMs inside Connecticut banks in full view of surveillance cameras. The scheme, known as "ATM jackpotting," ends with ATM machines dispensing large amounts of cash like a casino jackpot.
The accused are Alex Alberto Fajin-Diaz, 31, of Spain, and Argenys Rodriguez, 21, of Massachusetts. Facing up to 30 years in prison if convicted, the pair appeared before a federal judge on Monday.
Fajin-Diaz and Rodriguez allegedly dressed as repair staff, walked into banks and used malware to get the ATM machines to eject all of their money. The haul was thousands of dollars in cash each time.
Police were alerted on Jan. 27, when Citizens Bank investigators observed an attack on an ATM in Cromwell, Connecticut. Police found Fajin-Diaz and Rodriguez near an ATM that was still in the process of ejecting $20 bills.
When police approached the suspects' car, they found tools and electronic devices consistent with items needed to compromise an ATM machine: multiple license plates, screwdrivers, pliers, Allen wrenches, a black nylon bag full of money and the digital equivalent of a smoking gun: A square black electronic device that resembled an Apple TV, according to a police officer. A further search found a wealth of cables, wires, connectors and a keyboard.
Here's a photo from FireEye featuring a keyboard attached to an ATM port: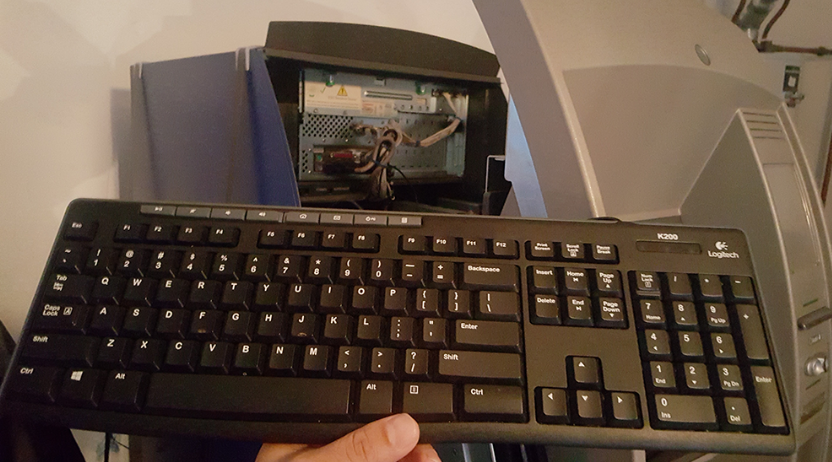 When a legitimate ATM technician arrived in Cromwell, they found the ATM machine's inner components had been accessed, a foreign cable was connected and a skimming device was inserted to capture all the bank cards unknowing customers were using.
Police also found over $9,000 in $20 bills.
Rodriguez denied being part of a malware attack. He told police that the ATM was ejecting cash so they took the money and put it in their car.
Despite the arrests, U.S. prosecutors say there are numerous other "cash-out teams" on the loose.
In a surveillance video dated January 22, two dressed as Diebold technicians accessed a Citizens Bank ATM in Providence, Rhode Island. Prosecutors believe they were installing malware. Two other men approached the ATM and look like they're collecting cash. Around $50,000 was found to be missing.
"Pictures of these suspects do not appear to match the physical description of Fajin-Diaz and Rodriguez," U.S. Secret Service Special Agent Molly Reale wrote on a sworn affidavit last week.
The Secret Service warned banks about such scams last week.
[documentcloud url="http://www.documentcloud.org/documents/4367068-Jackpotting.html" width=675 height=500]