Open-source tech leaders urge new Congress to prioritize privacy in blockchain regulation
The group says there's a "need for deeper collaboration and dialogue between lawmakers and developers of privacy tools."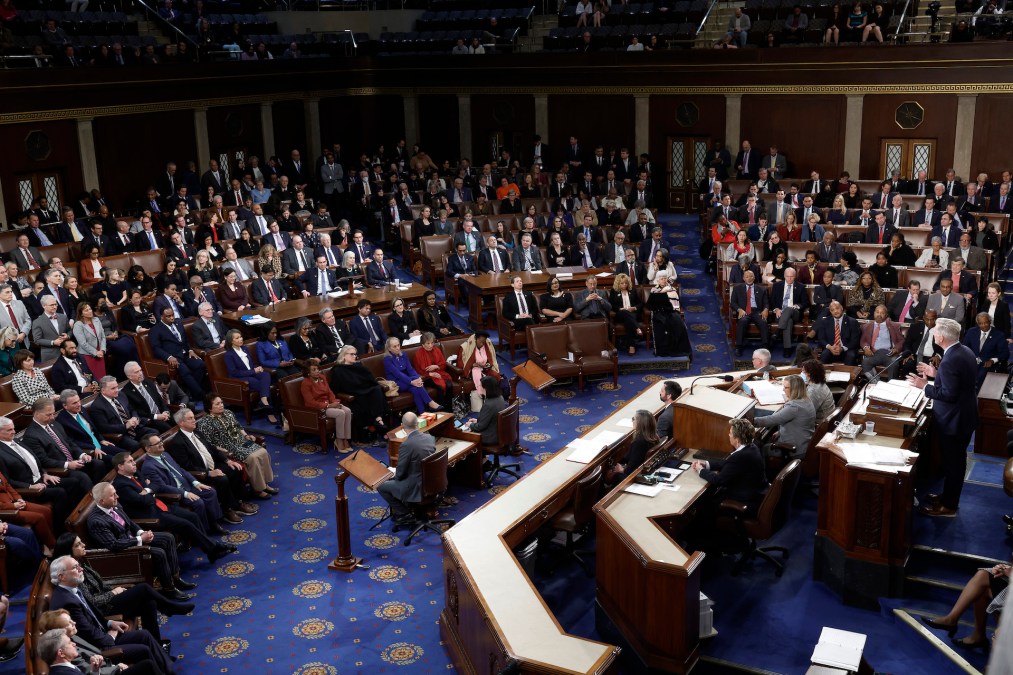 A group of more than 28 technology organizations that develop open-source and decentralized projects is urging Congress to "take a bold stance" to protect consumer privacy when regulating the blockchain space, the group wrote in an open letter sent Tuesday.
"This caliber of principled leadership for our digital future, and the future of digital innovation in the US, is long overdue," the group of signatories, led by privacy advocacy group Fight for the Future, wrote in the letter. "There is a stark need for deeper collaboration and dialogue between lawmakers and developers of privacy tools to bring forward well-informed, thoughtful, and productive policy that promotes human rights and the evolution of the internet."
The letter's signatories include the Blockchain Association, Zcash Foundation and the Free Software Foundation among others.
The letter follows a tumultuous year in Washington for blockchain technology, most significantly the Treasury Department's decision in August to sanction cryptocurrency mixer Tornado Cash. The action sparked an outcry from both the cryptocurrency industry as well as privacy advocates who argued that the sanctions bucked legal precedent that considers code protected as free speech by the First Amendment.
"Increasingly, the incredible creative power of US software developers is being chilled by clumsy, misguided legislative and regulatory actions," the authors of Tuesday's letter wrote. "Should cybercriminals successfully tempt the US to abandon the human right to privacy and the US constitution, everyone will lose."
The letter also slams efforts by members of Congress to deanonymize blockchain transactions, including legislation introduced late last year by Sens. Elizabeth Warren, D-Mass., and Roger Marshall, R-Kansas, that would require blockchain intermediaries to register as financial institutions and adhere to the Bank Secrecy Act's requirements for collecting information about customers.
Instead, the group calls on Congress to pass legislation protecting privacy-preserving technologies.
"The world needs new tools that allow people to control their personal data, and the US should continue its tradition of building them," the signatories argue. "We urge you to craft and pass long overdue legislation focused on protecting people's privacy and cracking down on government and commercial surveillance."
Those protections should extend to encrypted messaging apps, which are also at risk of attack according to the group. Years-long tensions between U.S. law enforcement in the U.S. and abroad and tech companies over encryption remain a concern for privacy advocates. In December, the FBI called Apple's move to fully encrypt its cloud services "deeply concerning."
The letter notes that open-source privacy tools developed in the U.S. offer important protections both for journalists, protestors and marginalized domestic groups as well as citizens in countries that censor the internet, including Russia and Iran. The groups also cited the importance of open-source tools in consumer choice, noting that after Elon Musk took over Twitter many users flocked to Mastodon, a decentralized social network.
Lawmakers made unprecedented progress with federal privacy legislation in 2022 but the efforts stalled due to arguments over whether to give consumers the ability to bring private lawsuits under the law as well as to what extent state laws should be preempted.