Senators urge John Bolton to reinstate NSC cyber position
Senators expressed concern that eliminating the role "will lead to a lack of unified focus against cyber threats."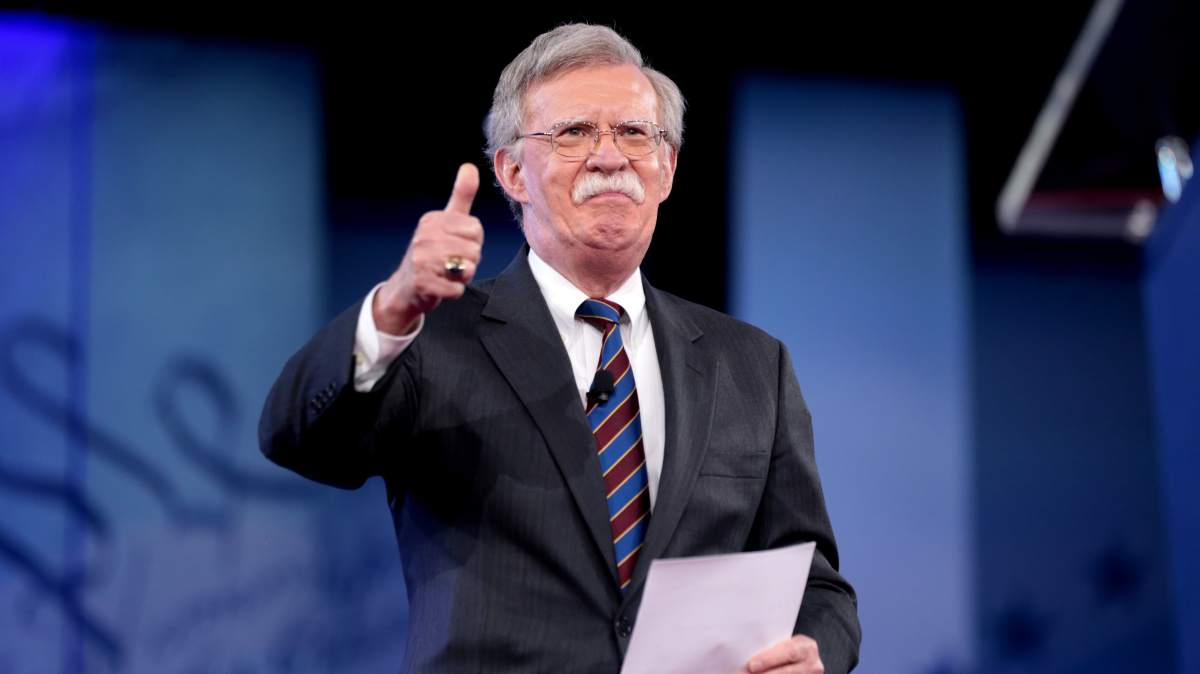 Nineteen Democratic senators called on the Trump administration to reinstate the White House's top cybersecurity post, which it removed earlier this month.
The group, led by Sen. Amy Klobuchar, D-Minn., wrote a letter urging National Security Adviser John Bolton to reconsider his decision to eliminate the cybersecurity coordinator position, which was housed in the National Security Council (NSC).
The senators expressed concern that eliminating the role "will lead to a lack of unified focus against cyber threats."
"Our country's cybersecurity should be a top priority," the senators wrote. "Therefore, it is critically important that the U.S. government present a unified front in defending against cyberattacks."
The senators highlighted Russia's interference in the 2016 U.S. election and cited Director of National Intelligence Dan Coats, who testified earlier this year that "Russia will conduct bolder and more disruptive cyber operations during the next year."
"Eliminating the Cybersecurity Coordinator role keeps us from presenting that unified front and does nothing to deter our enemies from attacking us again. Instead, it would represent a step in the wrong direction," the senators wrote.
The position was first established nine years ago in an effort by the Obama administration to increase engagement and cooperation on cybersecurity matters across the executive branch. The coordinator was tasked with spearheading government-wide responses to incidents and coordinating strategy.
"With a place like the NSC, you have various [individuals] representing different interests and that have very strong ideas," said Megan Reiss, a senior fellow at the R Street Institute. "You want someone who's able to balance and play a coordinator position between different sides."
Politico first reported on May 15 that the Trump administration, at the behest of Bolton, had decided to remove the position. The decision drew immediate criticism from many Democrats and cybersecurity experts.
In the past few weeks, key cybersecurity figures have departed the administration. Bolton requested a letter of resignation from Tom Bossert, then-homeland security adviser. A week later, cybersecurity coordinator Rob Joyce followed Bossert out the door.
The letter to Bolton comes on the heels of a similar one sent to President Trump last Thursday by a bipartisan pair of senators. Sens. Susan Collins, R-Maine, and Martin Heinrich, D-N.M. wrote President Donald Trump, expressing their concern regarding the decision to eliminate the cyber position. Both are members of the Senate Intelligence Committee.
NSC spokesman Robert Palladino said earlier this May that the decision to remove the cybersecurity coordinator would "improve efficiency, reduce bureaucracy and increase accountability."
"The [NSC's] cyber office already has two very capable senior directors. Moving forward, these senior directors will coordinate cyber matters and policy. As they sit six feet apart from one another, they will be able to coordinate in real time," Palladino said.