Joker's Stash, a forum for stolen data, says it will shut down within 30 days
The site previously was the subject of a "coordinated" police action, as CyberScoop reported.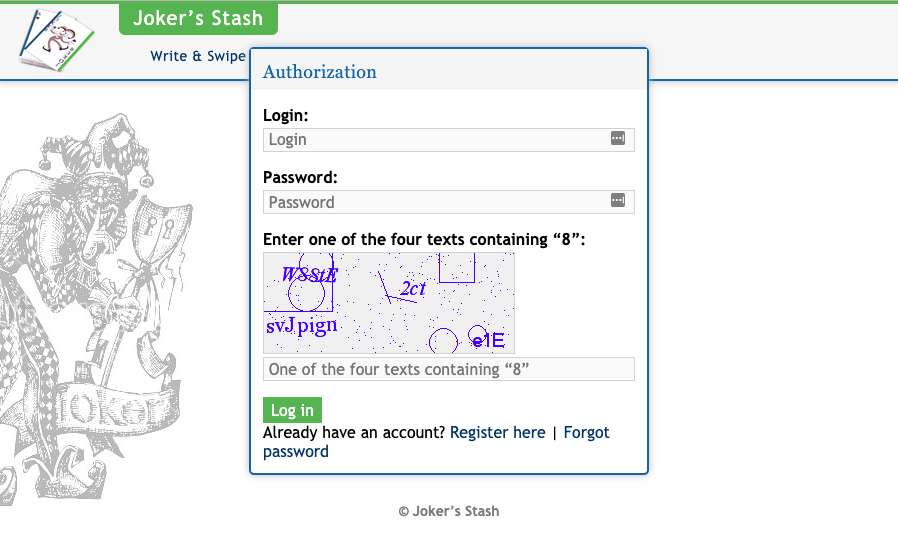 An administrator of a notorious forum for stolen payment data and illicitly obtained personal information says they will shutter the site in 30 days.
The Joker's Stash — an online hub for millions of stolen credit card numbers from restaurants and supermarket chains, among others — will cease operation in the coming month, according to post Friday seen by multiple threat intelligence firms. Word of the closure comes from an administrator whom one researcher described as "credible," and comes after a recent law enforcement action against part of the site.
The site will shut down on Feb. 15, according to the administrator who goes by the name "JokerStash."
"Joker goes on a well-deserved retirement. Joker's Stash is closing," the post said, according to a transcript provided to CyberScoop by Gemini Advisory, a security firm. "When we opened years ago, nobody knew us. Today we are one of the largest cards/dumps marketplace[s]."
A law enforcement operation that apparently began in December resulted in the disruption of aspects of the website, as CyberScoop reported. The Joker's Stash appeared to continue operating with little interruption in the ensuing weeks as an administrator of the site taunted the "bastards" who they said failed to stop vendors and sellers from trading stolen data.
The inter-governmental police agency Interpol said at the time the effort was an "ongoing" and "coordinated" law enforcement action.
The Joker's Stash is one of a handful of popular so-called carding websites that is accessible without the use of the encryption software Tor.
Sellers on the site in October 2020 claimed to offer 3 million credit card numbers they said were stolen in a breach at Dickey's Barbecue Pit, a U.S. restaurant chain. Another section on the site offered Social Security numbers and other personal data including a victims' name, birth date and location in a searchable database.