Congressional cyber heavyweights Langevin, Katko won't seek reelection
Reps. Jim Langevin and John Katko aren't just experts, they also have a track record of bipartisanship.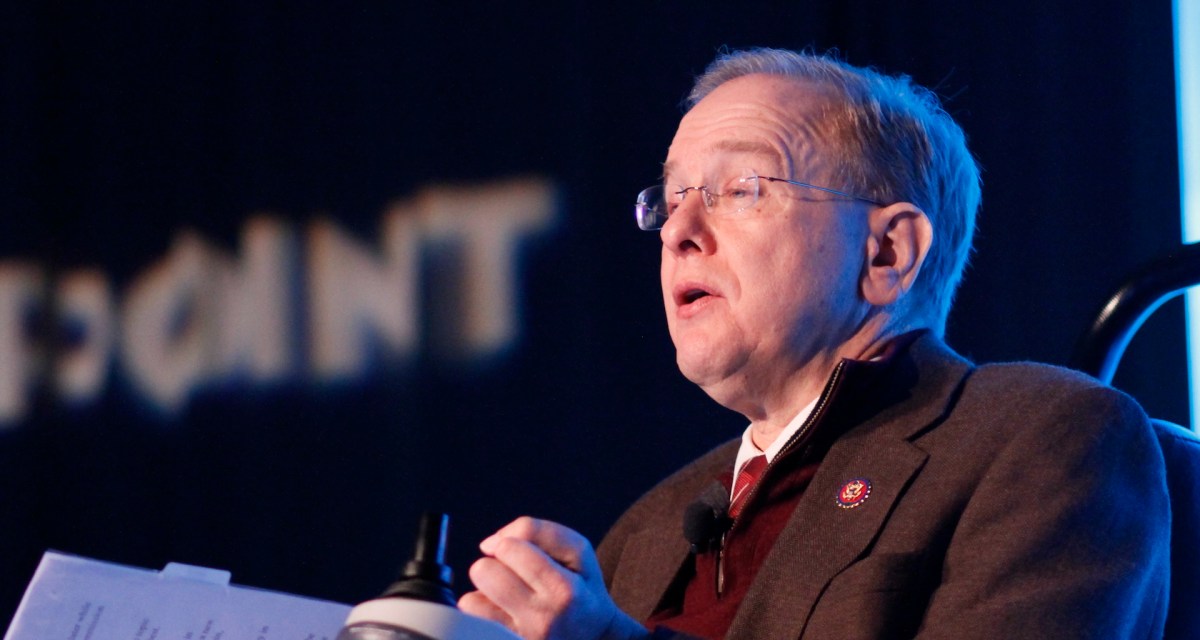 In the span of a few days, two House members who have concentrated much of their energy on cybersecurity — and perhaps just as importantly, on working across the aisle on the issue — have announced their plans to depart Congress.
Rep. Jim Langevin, D-R.I., said on Tuesday that he would not run for reelection in 2022. Rep. John Katko, R-N.Y., made his own announcement on Friday.
Matt Masterson, a former election security official at the Department of Homeland Security's Cybersecurity and Infrastructure Security Agency, called the exit of Langevin and Katko "tough" and "a big loss."
"These are two members of Congress that have both employed staff and taken the time themselves to understand the technical challenges and nuances that are part of this conversation about cybersecurity," said Masterson, now a nonresident policy fellow with the Stanford Internet Observatory. "You have a Republican and a Democrat, both who recognized the national security implications and the importance of these issues and the complexity of these issues that were willing to work with the other side to begin to help tackle these issues."
Langevin is the co-chair and co-founder of the Congressional Cybersecurity Caucus and the chair of the House Armed Services Subcommittee on Intelligence, Emerging Threats and Capabilities, which oversees cyber. He sat on the congressionally created Cyberspace Solarium Commission that recommended establishing a national cyber director in the White House, which Congress enacted in 2021 and that Langevin had personally championed for years.
He also co-chaired the Center for Strategic and International Studies Commission on Cyber Security for the 44th Presidency that made recommendations in 2008.
"He became a cybersecurity expert before cybersecurity was cool," said John Mayer, an assistant professor at Princeton University and a former top aide to then-Sen. Kamala Harris. "He saw it coming as a national security threat long before many other legislators did."
Katko is the top Republican on the House Homeland Security Committee since 2020. Before that, he served as the top Republican on the panel's cybersecurity subcommittee.
"He's real, real passionate with this issue," said Mark Montgomery, a senior fellow at the Foundation for the Defense of Democracies who worked with Langevin and Katko as the executive director of the Cyberspace Solarium Commission. "If you look over the last two years at the number of bills he sponsored a co-sponsor on cyber, he has got to be the only person that's close to Langevin."
Despite the loss of expertise and bipartisanship, Montgomery said in the short-term that Langevin and Katko were sure to focus on seeing some key legislative priorities across the finish line before closing out their congressional careers.
That includes subjects like mandatory cyber incident reporting legislation that Langevin has pushed, or a bill that Katko has put forward to label highly critical infrastructure — much of which is privately-owned — that would be subject to more government cyber aid.
But they will be difficult to replace once they leave office, said Masterson. While staffers and lawmakers might be coming in with increased tech savvy over time, cybersecurity demands investment in understanding other subjects like privacy and economic impacts, he said.
At least, Mayer said, no one has to persuade lawmakers anymore to see cybersecurity as important.
Still, many lamented that Langevin and Katko are leaving Capitol Hill.
"It's worrisome because it means the Congress will lack the kind of expertise and bipartisan consensus that's so critical to getting hard issues like cybersecurity things resolved in ways that make sense for the country," said Jamil Jaffer, a former top staffer on multiple congressional committees and founder and executive director of the National Security Institute at George Mason University.