US seizes more than 30 websites connected to Iran, alleging disinformation and sanctions violations
The action comes as the U.S. and Iran are considering a return to the 2015 nuclear deal.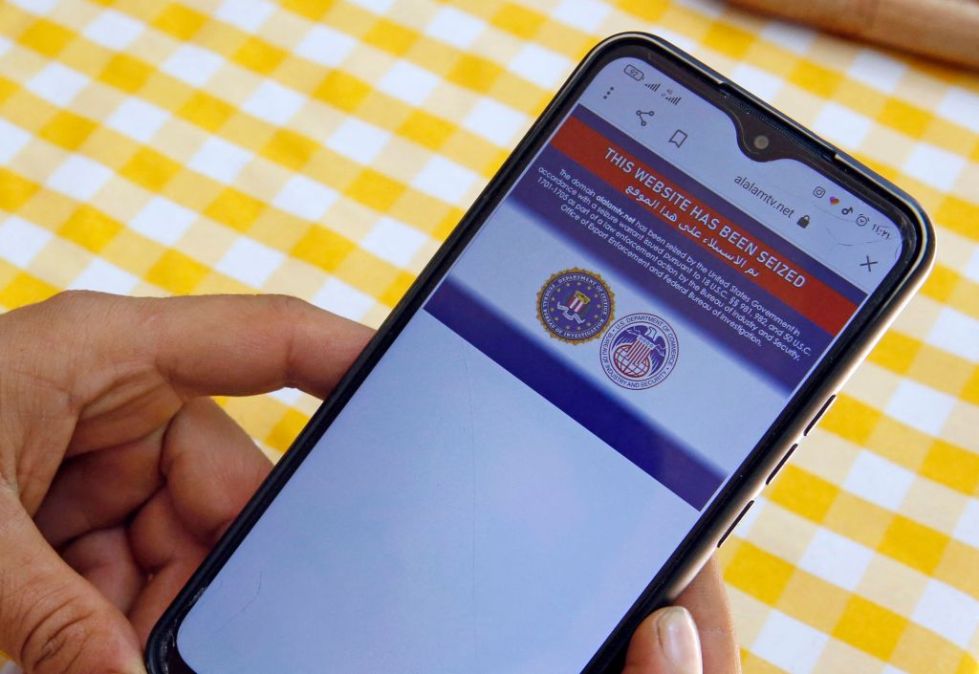 The U.S. on Tuesday seized more than two dozen websites for allegedly violating sanctions and spreading disinformation on behalf of the Iranian government.
The Department of Justice said Iran's Islamic Radio and Television Union controlled 33 websites, months after the U.S. issued sanctions against the same organization for what officials described as spreading disinformation meant to influence Americans' opinions prior to the presidential election in 2020.
Press TV, Iran's state-owned news broadcaster, and three other sites that the U.S. said are connected to Kata'ib Hizballah, a foreign terrorist organization, also broadcast messages saying the Justice Department had taken control of the domains.
The Treasury Department issued sanctions against IRTVU in October 2020, along with the Islamic Revolutionary Guard Corps and three other entities, for either direct or indirect complicity in foreign interference in the U.S. elections.
IRTVU is a propaganda arm of the Iranian military's Quds Force, which specializes in information warfare and other unconventional tactics, according to a Treasury notice. The organization is also tied to Bayan Gostar, a front company that the U.S. says planned to launch disinformation efforts focused on the COVID-19 pandemic, and denigrating U.S. politicians.
U.S. officials previously seized nearly 100 websites it said were connected to the Islamic Revolutionary Guard in October.
Iranian officials have denied the allegations, calling the website seizures an attack on free speech.
The Anti-Defamation League has described Press TV as a consistent source of anti-Semitic conspiracy theories, saying the propaganda outlet has disseminated fabricated narratives as news articles.
The law enforcement action comes amid strained tensions between the U.S. and Iran. Diplomats from both countries have exhibited interest in reviving the 2015 nuclear deal, even as Iran's newly elected president, Ebrahim Raisi, has signaled a reluctance to negotiate.