Democrats urge FTC to make privacy rules while fight over a federal law drags on
Congress has debated over federal privacy legislation for years.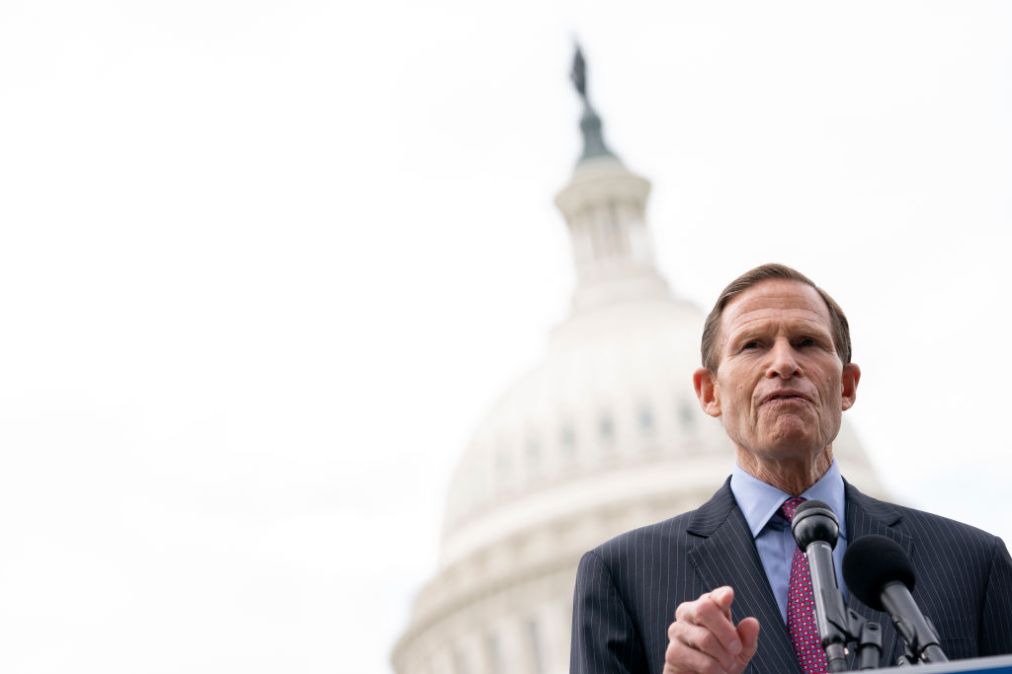 Nine Senate Democrats are urging the Federal Trade Commission to make new data privacy rules that will work in parallel with the long-running effort by Congress to reach an agreement on a federal privacy law.
Lawmakers are urging the agency to look at better protecting vulnerable communities from discriminatory data practices, as well as requiring companies to get consumers to explicitly opt into having their data collected.
"We believe that a national standard for data privacy and security is urgently needed to protect consumers, reinforce civil rights, and safeguard our nation's cybersecurity," the group of Senators led by Richard Blumenthal, D-Conn., wrote.
The letter comes in response to frustrations that the FTC's current rules against unfair and deceptive practices have proven ineffective to take on major privacy violations and data breaches by technology companies. Leaning on the authority in lieu of strong national privacy protections has forced the agency to "be reactive, not proactive," Jessica Rich, former director at the bureau of consumer protection at the FTC, recently told CyberScoop.
"Continuous high-profile and costly privacy violations and data breaches have shown the limits of the FTC's general prohibition on unfair and deceptive practices," the senators wrote. "Big Tech companies have routinely broken their promises to consumers and neglected their legal obligations, only to receive wrist-slap punishments after long delay, providing little relief to consumers, and with minimal deterrent effect."
Members say in the letter that the FTC's Magnuson-Moss rulemaking process, which requires extensive public comment and discussion, would contribute to congressional efforts to develop federal privacy law. The agency recently voted along party lines to streamline that process to make it less cumbersome.
Congress has debated more than half a dozen dueling proposals for federal privacy legislation in recent years, including legislation brought at some point by nearly all of the letter's signatories. None have made it to a final vote.
The call for action from the Senate follows efforts in the House last week to advance a that would set up a $1 billion dollar privacy bureau within the FTC.
An FTC spokesperson confirmed that the agency received the letter but declined to comment.
Updated 9/20/21: with FTC response.