'Freedom Convoy' donors exposed in possible cyberattack on GiveSendGo crowdfunding site
Christian crowdfunding website GiveSendGo was still offline Monday morning.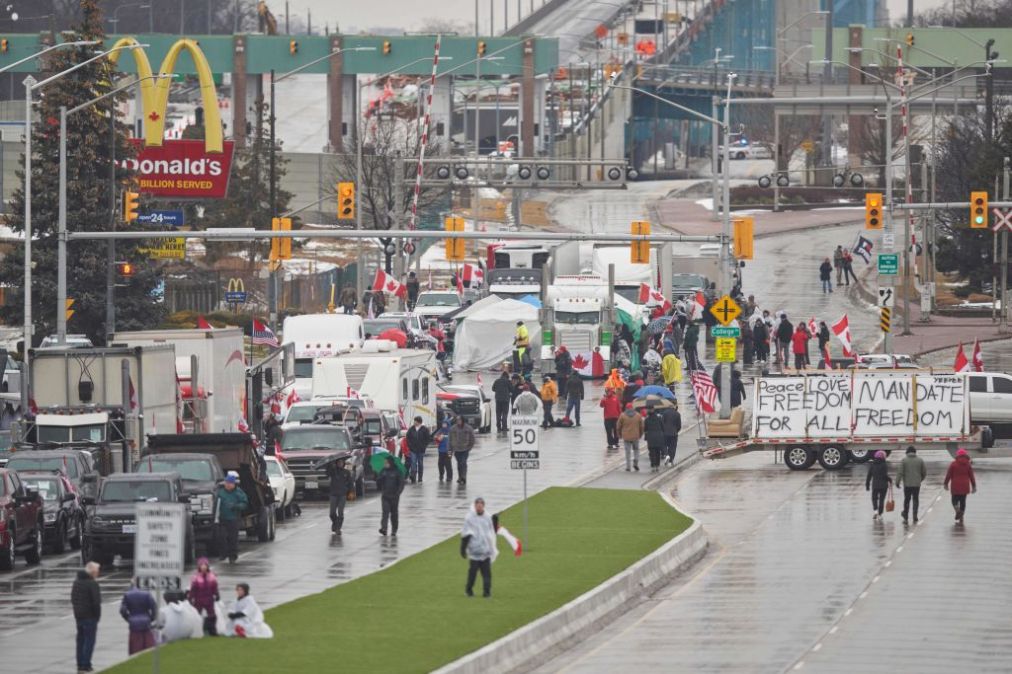 Christian crowdfunding website GiveSendGo was offline Monday due to an apparent hack after the company vowed to fight a Canadian court order to stop disbursing donated funds to a trucker convoy protesting COVID-19 measures in Canada.
Sunday the website redirected to a domain "givesendgone[.]wtf" which showed a video from the Disney film "Frozen" alongside a message condemning donors, the Daily Dot's Mikael Thalen reported. As of Monday morning, the GiveSendGo site delivered an error message.
The attackers also appear to have leaked donor information, including names, email addresses, zip codes and IP addresses, according to anti-secrecy group DDoSSecrets, which obtained the unsecured files.
The Canadian protestors belong to a larger global "Freedom Convoy" protest movement by truckers seeking the end of vaccine and mask mandates. The protests have caused a state of emergency in parts of Ottawa, where protestors have been accused of aggressive and illegal behavior by law enforcement.
The Christian crowdfunding website became a popular fundraising source for the "Freedom Convoy 2022" after crowdfunding giant GoFundMe stopped protestors from using its service and cut off access to already raised funds.
The Daily Dot previously reported that GiveSendGo was leaking pictures of drivers' licenses and other forms of ID and that a researcher first contacted the website about an unsecured data bucket as far back as 2018. GiveSendGo co-founder Jacob Wells told the Daily Dot that the company does not collect donor IDs.
CyberScoop reached out to the company via Twitter and messaged Wells on LinkedIn.
Hackers aren't the Freedom Convoy's only online worry. Online scammers have latched onto the protest movement as a ruse to make money. Facebook parent company Meta last week removed dozens of groups and pages run by scammers posing as members of the convoy movement.