DOJ examines controversial new 'hack back' bill
The years-long "hack back" discussion is finally being debated in Congress. A DOJ official weighed in during CyberTalks.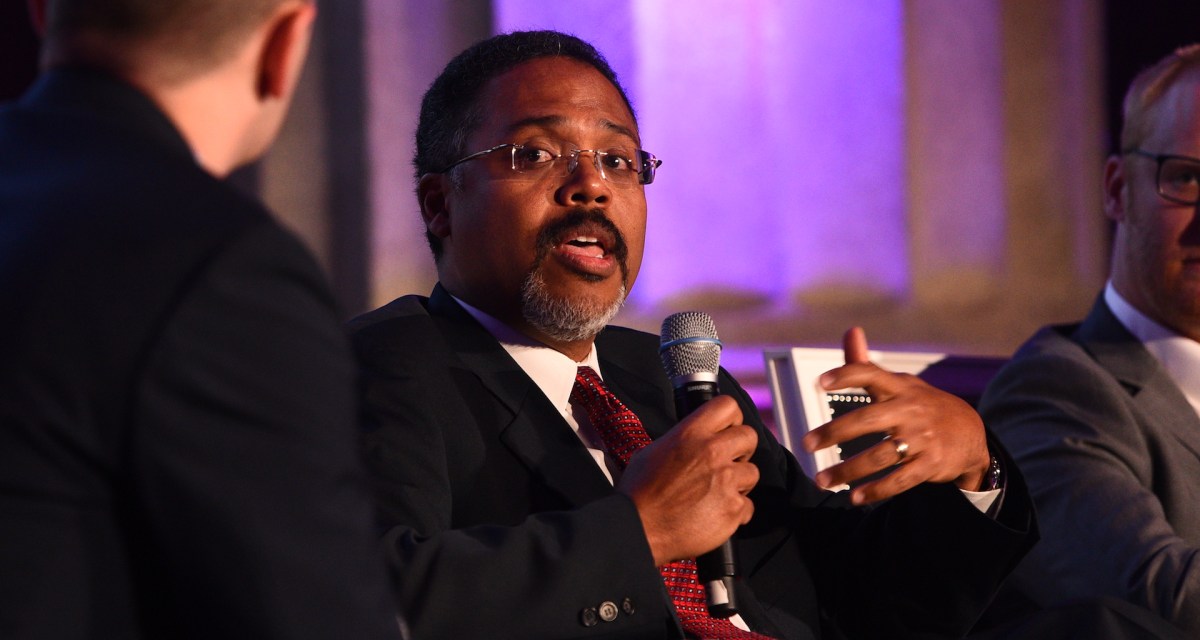 Washington is waiting and watching for the Department of Justice to weigh in on the newly introduced Active Cyber Defence Certainty (ACDC) Act, a controversial proposal to legalize companies' ability to "hack back" after being targeted in cyberattacks.
Speaking at CyberTalks in Washington, D.C., on Wednesday, DOJ special counsel Leonard Bailey said the department is still looking at the House bill, and he commended co-sponsors Tom Graves, R-Ga. and Kyrsten Sinema, D-Ariz. for taking a years-long discussion "and actually producing legislative text."
"We look forward to thinking about that and figuring out what that balance looks like," Bailey said.
The DOJ's position on ACDC is crucial because the bill would amend the Computer Fraud and Abuse Act (CFAA) as well as requiring law enforcement oversight and reports to the government by "entities that use active-defense techniques," Graves explained last week when the newest version of the bill was introduced.
NSA Director Adm. Mike Rogers warned Congress in May against hack-back legislation because such a law could effectively open a Pandora's Box by producing confusion and dangerous side-effects.
"My concern is, be leery of putting more gunfighters out in the street in the Wild West," Rogers said in May when he testified before a House Armed Services subcommittee. "As an individual tasked with protecting our networks, I'm thinking to myself — we've got enough cyber actors out there already."
Bailey spoke Wednesday on a panel next to Bugcrowd founder Casey Ellis and HackerOne CEO Marten Mickos about the CFAA, how the law impacts vulnerability disclosure and bug bounty programs, and how potential reform through ACDC might play out. The bill would be unprecedented around the world, and even proponents agree that there are wide unanswered questions about such a law's possible consequences.
"Hacking back has its justified role in certain situations," HackerOne's Mickos said. "But the real threat is asymmetric. That means that often there is nothing to hack back at. There are very few cases where the threat is symmetric. [ACDC] won't have a dramatic effect on industry. Instead, the real solution is in pooling defense, sharing vulnerability across every company. That's a much more powerful solution than hacking back."
It was still early in the morning, but Mickos' remarks were met with the most energetic applause of the day from the CyberTalks crowd.