DDoS-happy teenagers arrested in international cybercrime bust
Dozens of literal script kiddies were arrested in a European police operation targeting DDoS-for-hire users across the continent. The action marked the beginning of a youth awareness campaign trying to get tech savvy teenagers to use their powers for, well, anything but cybercrime.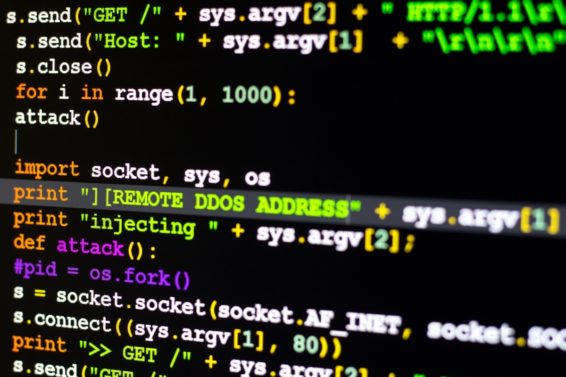 An international police operation targeting users of distributed denial-of-service-for-hire services netted 34 arrests last week. The majority of the suspects were male teenagers, a fact that's no surprise to observers of an industry whose users are known mostly by the pejorative nickname "script kiddies."
The FBI, Europol, and law enforcement in 12 European nations arrested and warned dozens of teenagers in Europe suspected of paying to deploy attacks against targets of their choice.
"The individuals arrested are suspected of paying for stressers and booters services to maliciously deploy software to launch DDoS attacks, which flood websites and web servers with massive amount of data, leaving them inaccessible to users," according to a Europol statement. "The tools used are part of the criminal 'DDoS for hire' facilities for which hackers can pay and aim it at targets at their choosing."
"Today's generation is closer to technology than ever before, with the potential of exacerbating the threat of cybercrime," Steven Wilson, Head of Europol's European Cybercrime Centre (EC3), said.
Europol has been chasing DDoS-for-hire users all year, beginning with a spate of arrests in January.
The operation is the starting point of a "prevention campaign" designed to undercut youth cybercrime: "Many do it for fun without realising the consequences of their actions – but the penalties can be severe and have a negative impact on their future prospects. The teenagers that become involved in cybercrime often have a skill set that could be put to a positive use."
Online communities like HackForums.net attract a large population of male teenagers that veer into cybercrime territory with regularity. But communities like that are also a massive educational resource for information security. Many of the members have gone on to successful, legal careers within the industry.
How will Europe's top cops reach the kids? High profile arrests are one tactic to get attention, eyebrow-raising tweets and hashtags are another.