Preaching blockchain in North Korea gets an American in trouble at home
Not all speaking invitations are worth accepting.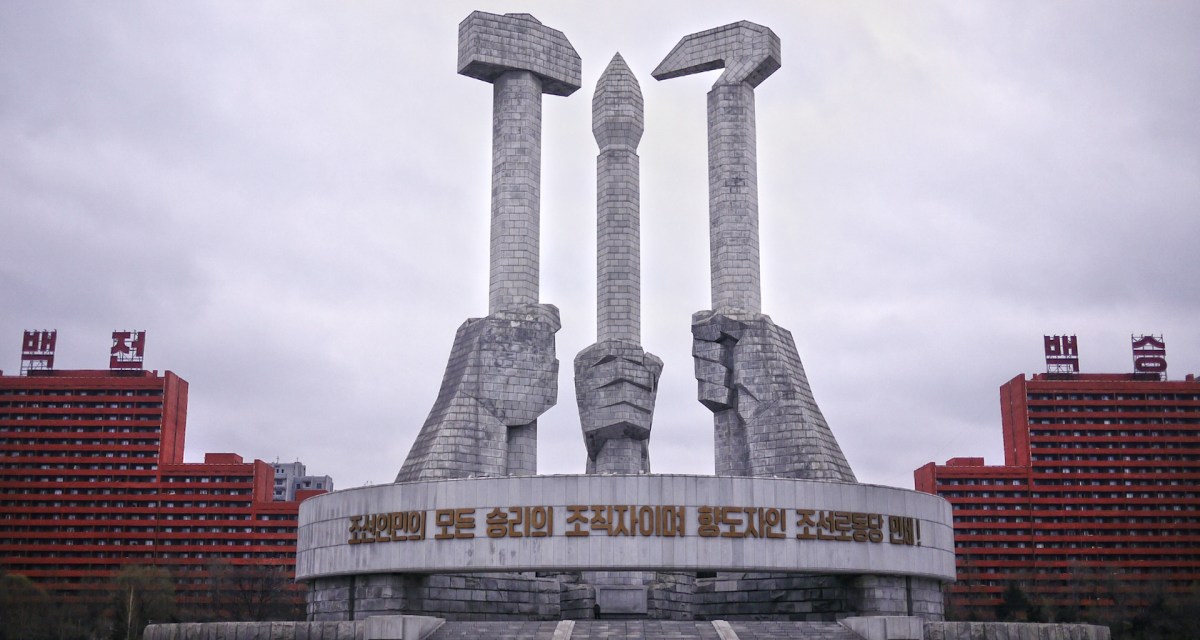 An American man has been arrested for allegedly trying to help the North Korean government evade U.S. economic sanctions by using blockchain technology.
Virgil Griffith, 36, is accused of traveling to North Korea against the advice of U.S. officials to deliver a presentation on blockchain and cryptocurrency at the DPRK Cryptocurrency Conference in April. There, U.S. officials allege, Griffith interacted with attendees who apparently worked for the North Korean government.
The North Koreans allegedly quizzed Griffith about the technical aspects of blockchain, the distributed ledger technology that creates a secure record of transactions and is the backbone of cryptocurrencies such as bitcoin. The American also allegedly discussed how cryptocurrencies could be used to launder money, a keen interest of the North Korean government.
Griffith is accused of violating the International Emergency Economic Powers Act (IEEPA), which bars U.S. citizens from exporting goods, services, or technology to North Korea without a license from the Department of Treasury.
That law is part of a slew of economic sanctions the U.S. government has imposed on Kim Jong Un's regime for its pursuit of atomic and ballistic missiles programs, but North Korea has used its considerable cyber-capabilities to find other sources of cash. North Korean hackers successfully breached at least five cryptocurrency exchanges in Asia between January 2017 and September 2018, causing $571 million in losses, according to a United Nations panel.
Some of those hacks have been of South Korean cryptocurrency exchanges. Either unfazed by or unaware of that, Griffith made plans to set up a cryptocurrency exchange between North and South Korea, according to U.S. officials.
U.S. authorities arrested Griffith, a Singapore resident, last Thursday at a Los Angeles airport, and he appeared in a federal court Friday, according to a Department of Justice statement.
Neither Griffith nor his attorney could be reached for comment. He faces up to 20 years in prison for allegedly violating the IEEPA.
You can read the full criminal complaint against Griffith below.