How 'China coup' tweets went viral, and what it says about the rapid spread of disinformation
China coup tweets originated with Chinese dissident networks, but spread quickly and ultimately lead to news coverage in India.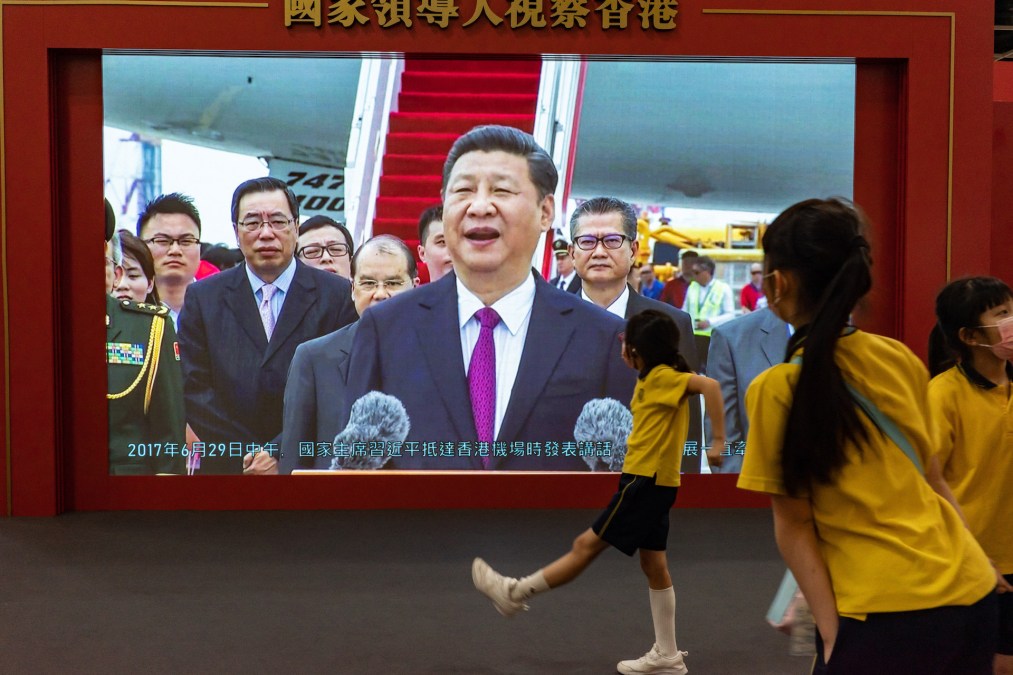 One of the biggest news stories over the weekend wasn't even news. But that didn't stop erroneous reports about a coup in China from dominating Twitter and ultimately getting airtime on one of India's most-watched news channels.
It's a textbook case of just how far — and fast — disinformation spreads online. Beyond that, it also reinforces that fact that political turmoil, wild speculation and unchecked social media posts can be an extremely potent combination.
Rumors about the house arrest of China's president Xi Jinping began swirling after an exiled Chinese journalist posted speculation on Twitter about mass flight cancellations. From there, a Chinese YouTube personality and a media network associated with the Falun Gong spiritual movement — banned from China in 1999 — tweeted that Xi had been overthrown. The YouTube personality, Jennifer Zeng, even shared a clip of a military convoy to drive the point home.
Soon after, the Beijing correspondent for a German news outlet blasted out a tweet thread sarcastically covering the "coup" as real news. The German reporter's "story" was then covered as "breaking news" by a major TV news channel in India. Newsweek published a story on Saturday covering what it called "unproven rumors circulating" that a People's Liberation Army general had "replaced" Xi.
Social media expert and professor Marc Owen Jones downloaded all tweets containing the "China coup" hashtag and found about 32,000 interactions and tweets through Sunday morning.
The false narrative is one of the first examples of a tweet that "calls into question the foundation of the Chinese political system" to go viral, said Kenton Thibaut, a China expert with the Atlantic Council's Digital Forensic Research Lab. Thibaut said the Indian TV channel may have picked up the tweet because of tensions over the past week with Indians living in disputed Chinese border areas.
There's also growing political tension in China. In recent days, purges of senior officials have riveted Beijing and an important meeting of China's ruling party next month is expected to result in an unprecedented third term for Xi. Still, Thibaut said she was surprised the rumors hit the mainstream, with respected China watchers like Bill Bishop posting news items debunking the story on Sunday.
"The fact that these wild rumors made it into the expert China watcher sphere online is pretty notable," Thibaut said. "It really speaks to just how opaque China's gotten in the past few years, post-COVID."
The readiness of most Westerns to believe such an extreme claim absent any supporting evidence alarmed Dakota Cary, a China expert who is a consultant at the cybersecurity firm Krebs Stamos and a fellow at the Atlantic Council's Global China Hub.
"It says a lot more about where DC is at in terms of consumption on China and knowing who has expert opinions and who doesn't," Cary said.
Starting coup rumors "is typical Chinese dissident behavior, it just happens all the time," Cary said. "It happens frequently and happens anytime Xi Jinping is not in the news or in a video for five days at a time."
Cary said Jinping was out of the public eye in late July and rumors of serious illness spread. Now, the fact that dissident wishful thinking made headlines worldwide concerns Cary.
"We need people who are making decisions to listen to experts, and we need to be able to identify who those experts are, and weigh their opinions more highly," he said.
Updated Sept. 26, 2022: This story was updated after publication to include additional details about Newsweek covering rumors circulating online about a coup against Chinese President Xi Jinping.