How the public sector can adopt modern pentesting solutions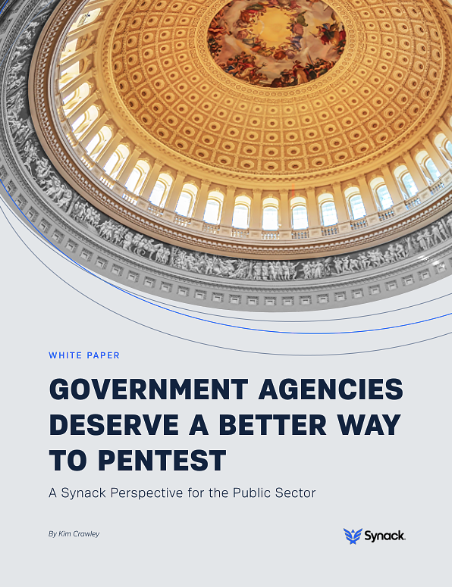 Legacy technology is unsecure, inadequate or difficult to administer. Although many organizations already use annual penetration testing (pentesting) to identify security issues and comply with regulations, traditional pentesting falls short in today's complex and rapidly changing threat landscape.
"Government Agencies Deserve a Better Way to Pentest" explains the importance and drawbacks of traditional pentesting—offering a new solution that offers continuous pentesting of web and mobile applications that offers valuable insights and context about vulnerabilities.