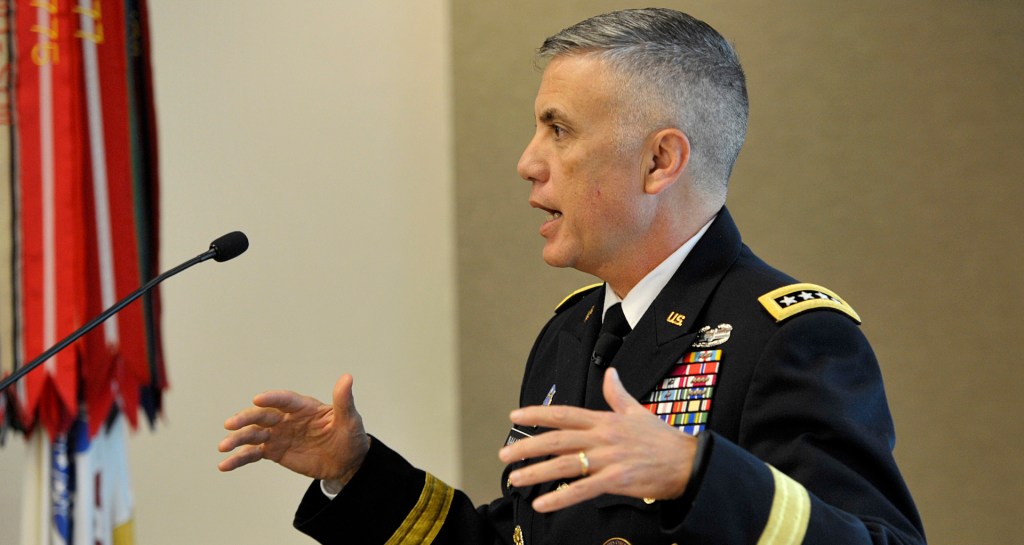 Intel officials circle the wagons
John Bolton's tell-all on his time serving as President Donald Trump's national security adviser could reveal classified information and damage U.S. signals intelligence collection if published, NSA Director Paul Nakasone, said in a signed affidavit. Nakasone, who reviewed portions of the draft manuscript, said, if compromised, "this information could result in the permanent loss of a valuable [signals intelligence] source and cause irreparable damage to the U.S." and "cause considerable difficulties in U.S. and allied relations with specific nations." Nakasone's assessment was filed alongside an emergency Department of Justice filing seeking to block the release of Bolton's book, which reportedly details how Trump sought to curry favor with autocrats. Shannon Vavra has the court filings.
A Message From AWS Educate
With over 1,500 institutions and hundreds of thousands of students who use AWS Educate, we wanted to take you on a trip around the world and highlight how students are learning and innovating with the cloud. Learn more.
A router exploit that's still being patched
Work-from-home security concerns continue to accumulate as the coronavirus pandemic drags on. The latest evidence comes from researchers at GRIMM and Trend Micro's ZDI, who independently discovered a bug in internet routers that could offer hackers a valuable foothold into home networks. The number of people teleworking, the array of gear affected by the flaw and the lack of a mitigations in the vendor's products amount to a "perfect storm," said GRIMM researcher Adam Nichols. Netgear says it will soon release a fix for the vulnerability. Sean Lyngaas has the details.
Zoom bails on a bad plan
Zoom has decided it will be able to offer end-to-end encryption to both free and paid users, reversing a recent decision that would have limited the feature to paid users. Founder Eric S. Yuan previously said that the earlier decision was rooted in the idea that Zoom should be able to share information with law enforcement agencies about free users committing crimes. Security experts accused the company of favoring those needs over providing a secure product for people who are unable to afford paid accounts. Look for a beta version next month. Shannon offers some context.
Sanctions over Nigerian email scams
U.S. officials have sanctioned six Nigerian men for their involvement in email fraud schemes resulting in the theft of more than $6 million from American businesses and individuals. The Treasury Department said it had taken action against the accused scammers as part of an effort to stifle business email compromise efforts, in which attackers pose as co-workers, family members or romantic partners. In this case, suspects impersonated executives and potential love interests to obtain victims' bank account information, usernames and passwords, officials said. More than 19,000 Americans reported being victimized by such crimes in 2019, leading to $1.5 billion in known theft, according to the FBI. Jeff Stone looks closer.
Hong Kong loses autonomy, and probably an undersea cable
U.S. officials urged the FCC to block an application for an undersea cable connection between Hong Kong and the U.S. over concerns that it could expose sensitive communications to the Chinese government. The federal agencies, known as Team Telecom, want to deny the Pacific Light Cable Network undersea cable connection in part because a significant investor is a subsidiary of the fourth largest telecommunications services provider in China. The agencies' concerns about transmission of sensitive U.S. communications have been heightened by Beijing's "recent actions to remove Hong Kong's autonomy," according to the Justice Department. Shannon explains.
In search of a process for vetting election systems
"There is no standard process for verifying that non-voting election technology is secure, reliable, and usable," the nonprofit Center for Internet Security said in announcing an effort to do exactly that. Voting machines get a lot of attention from security researchers, but an attack on voter registration databases, electronic pollbooks and election-night reporting websites could also cause headaches on election night. Four voting systems vendors will submit their technology for testing by CIS, and the results aim to help states set up their own programs. Sean has the announcement.
Tweet Of The Day