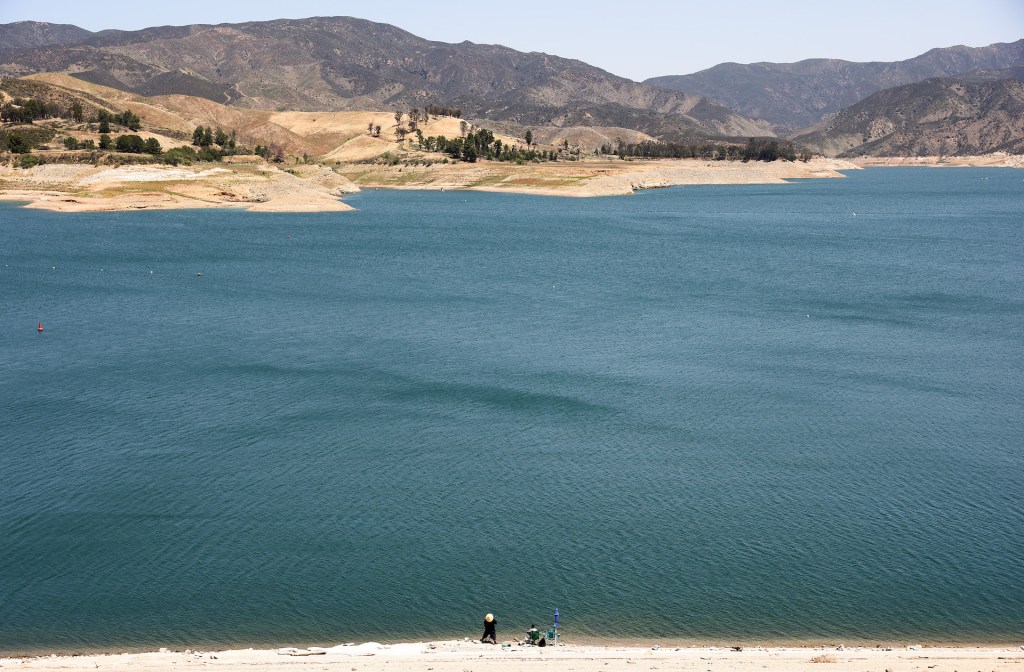 Ransomware spike is making water companies uninsurable, industry officials say
Water companies are having difficulty finding insurance due to the increasing number of ransomware attacks the sector is facing, industry executive Nick Santillo said Wednesday. Insurers are now demanding water companies meet strict cybersecurity benchmarks to even be considered for insurance, Santillo said. Among the new standards insurers expect: A strong secure access management program for protecting administrative credentials with privileged accounts and endpoint detection and response tools. Santillo's made his comments at the National Association of Water Companies conference. Elke Sobieraj, the director for critical infrastructure cybersecurity at the White House National Security Council, also appeared at the conference and told CyberScoop that part of the problem with  addressing the ransomware insurance crisis stems from the fact that it is hard to measure the scope of the problem, given that some water companies are likely not reporting attacks. Suzanne Smalley has the story.
A Message From AWS Educate
With over 1,500 institutions and hundreds of thousands of students who use AWS Educate, we wanted to take you on a trip around the world and highlight how students are learning and innovating with the cloud. Learn more.
ID.me under fire as four U.S. senators ask FTC to investigate
The identity verification company ID.me is facing more fallout over contradictory public statements regarding its powerful facial recognition technology. Democratic senators Ron Wyden of Oregon, Cory Booker of New Jersey, Ed Markey of Massachusetts and Alex Padilla of California sent a letter to Federal Trade Commission Chair Lina Khan Wednesday, imploring her to investigate deceptive statements that ID.me CEO Blake Hall made. The senators said they were concerned that Hall had made numerous public statements asserting that ID.me used a less invasive technology to power its facial recognition tool than turned out to be the case. The senators cited CyberScoop reporting on internal company discussions about a controversial facial recognition technology that searches mass databases, a tool which has alarmed privacy advocates and has proven less effective in recognizing Asian and African Americans. Suzanne has this one, too.
DHS puts controversial Disinformation Governance Board on hold
The Department of Homeland Security "paused" its plans for a Disinformation Governance Board Wednesday, saying it has asked former DHS Secretary Michael Chertoff and former Deputy Attorney General Jamie Gorelick to conduct a review of the board's mandate and make recommendations for moving forward. Nina Jankowicz, the disinformation scholar who had been appointed to lead the board, submitted her resignation, calling the intense backlash to the entity "deeply disappointing." A DHS spokesperson said in an announcement that the board had been "grossly and intentionally mischaracterized" and was never meant to allow censorship. The move to put the board on hold comes in the wake of a Republican-led campaign to undermine it as an attack on free speech. You guessed it: Suzanne has more.
Phony organ harvesting yarn is just the latest info op related to Ukraine, Mandiant says
A phony story about Polish criminal gangs harvesting organs from Ukrainian refugees was the work of the Belarusian-linked Ghostwriter information operation, Mandiant researchers said Thursday. The new attribution was just one part of a sprawling report Thursday on the multiple parallel information operations at work related to Ukraine targeting audiences there, in Europe, in the Middle East and even within Russia, where the government is still having to "sell the war to its own people," the researchers note. AJ Vicens explains.
A fresh look at an old FSB DDoS tool
Recent revelations about a prominent Russian hacker and his connection to a cyber contractor prompted researchers with cyber intelligence firm Nisos to go back and look at Fronton in a report out Thursday. The specs for Fronton emerged in March 2020 when a Russian hacktivist group posted hacked documents online. The documents showed the FSB had contracted a firm to build a tool that seemed designed to carry out massive DDoS attacks. In fact, the researchers found, the tool was actually a sophisticated platform for spreading disinformation at a "global scale." The tool allowed for the creation and management of social media personas, comments and reactions to commentary and much more. AJ's on this one as well.
Feds get $15M back from hackers
The U.S. government recovered more than $15 million in proceeds from the 3ve scheme. The advertising fraud ring cost businesses in the U.S. and abroad $29 million between December 2015 and October 2018. The forfeiture was the largest international crime recovery in the history of the Eastern District of New York, the U.S. Attorney's Office said Wednesday. Tonya Riley writes.
New research identifies poor IAM policies as the greatest cloud vulnerability
Identity and access management policy flaws continue to be the leading cause of most cloud security incidents among organizations. New research from Palo Alto Networks' threat intelligence unit unpacks the "who, what, and how" of poorly managed IAM that is used by threat actors to exploit cloud vulnerabilities. Read more about the findings.
Tweet Of The Day