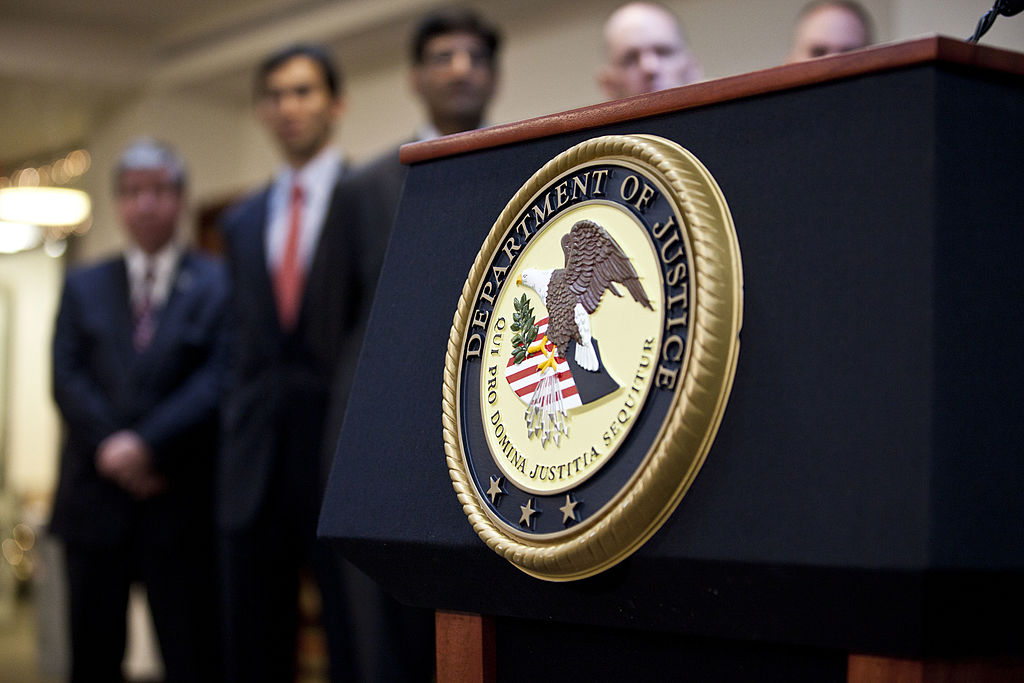 Guilty as charged
Arturs Zaharevics and Aleksejs Trofimovics, members of the QQAAZZ money laundering group, pleaded guilty to their involvement in the group's work moving millions for cybercriminals, the Justice Department announced Friday. U.S. and European authorities launched a major crackdown on the group last fall, resulting in indictments against 14 members of the criminal organization. QQAAZZ allegedly laundered or attempted to launder tens of millions of dollars' worth of funds stolen from cybercrime victims across 16 countries. Tonya Riley has the news.
A Message From AWS Educate
With over 1,500 institutions and hundreds of thousands of students who use AWS Educate, we wanted to take you on a trip around the world and highlight how students are learning and innovating with the cloud. Learn more.
Apple sparks privacy debate
Apple introduced a new system last week that will scan user iPhones for child sexual abuse images. Scanning is done through matching hashes assigned to encrypted photos and Apple says it won't be able to see photos unless they meet known child sexual abuse images and are uploaded to the cloud. Privacy and encryption experts warn that the technology could lead to a slippery slope of government abuse. Apple disputes that the system will be taken advantage of by authoritarian regimes or undermine encryption. Tonya reports.
Texas school district paid $547K ransomware demand
A school district near San Antonio acknowledged last week that it recently paid ransomware actors nearly $550,000 to regain access to its systems and stop the publication of student and staff data after it was attacked earlier this summer. The Judson Independent School District, located in Bexar County, Texas, acknowledged the payment in a statement on its website, stating that officials resigned to coughing up $547,045.61. "While these are funds that we would have rather spent on the needs of our employees, students and their families, there was no other choice for the district to ensure your safety – our number one priority," reads the statement. EdScoop's Benjamin Freed has the story.
University of Kentucky reports breach of digital education program
A breach at the University of Kentucky allowed unauthorized access to an online digital privacy and etiquette program called the "Digital Driver's License," a name that officials theorize may have put a target on the database. The program, offered through an open-source tool created and maintained in Kentucky's College of Education, teaches students how to navigate the internet and provides online assessments of that knowledge. University officials said it's possible malicious actors targeted the program believing it was related to government-issued identifications, which would contain significant amounts of personally identifiable information. Despite its name, the University of Kentucky's Digital Driver's License program is unrelated to motor-vehicle credentials. Emily Banforth has this one, also at EdScoop.
NIST revises flagship cyber resiliency guidance
The National Institute of Standards and Technology released the first-ever revision to its flagship cyber resiliency guidance with updated controls and a single threat taxonomy last week. NIST updated Special Publication (SP) 800-160 Vol. 2 to align cyber resilience controls with SP 800-53 Rev. 5 security and privacy controls for agencies' and industry's IT systems, as well as map it to MITRE's ATT&CK threat framework. A product of the NIST Systems Security Engineering initiative, the guidance reflects the latest cyber resiliency implementation approaches for engineers to address known hacker tactics laid out in the ATT&CK framework. Dave Nyczepir covered it for FedScoop.
Tweet Of The Day