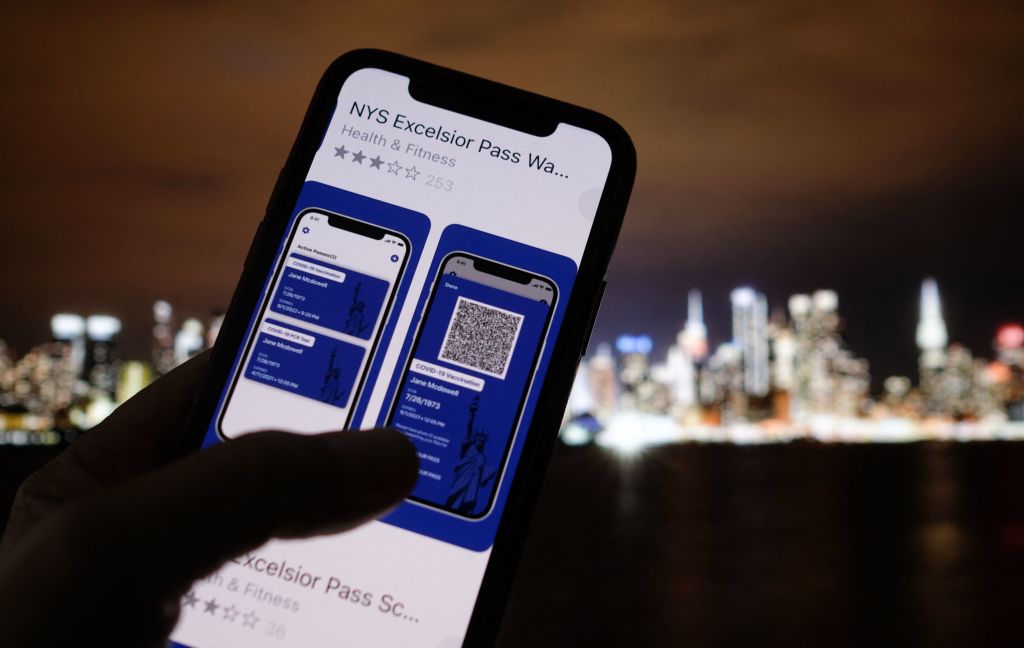 Privacy experts turn concerns from vaccine passports to digital IDs
Tech companies are using the rise of COVID-19 vaccine verification technology to push digital identification technology in a way that some fear could outlast the pandemic. Privacy experts worry that without appropriate standards the growing industry, which has promised to make data safer, could actually put your personal information at greater risk. Digital IDs offer a lot of promise, but without transparency and accountability that might not be realized, experts say. Tonya Riley digs into the issue.
A Message From AWS Educate
With over 1,500 institutions and hundreds of thousands of students who use AWS Educate, we wanted to take you on a trip around the world and highlight how students are learning and innovating with the cloud. Learn more.
What happened in Geneva won't stay in Geneva
Joe Biden and Vladimir Putin's long-awaited presidential tete-a-tete lasted roughly three hours and focused considerably on cyber issues. Biden said he gave Putin a list of 16 critical infrastructure sectors that should be off-limits to hacking, and that the two sides would try to hash out common ground on norms. Time will tell if they will be more than just words on paper. Sean Lyngaas has the takeaways.
Iranian citizens feel the weight of Tehran-linked cyber ops
For the last six years, hackers have stalked Iranian dissidents with spying tools that mimic the software those dissidents use to protect their communications, Kaspersky researchers said Wednesday. The attackers are using backdoored VPNs and hijacking Telegram to spy on people interested in anti-regime protests. It shows the limits of the cyber industry's knowledge of Tehran-linked hacking against those who often bear the brunt of it: Iranian citizens. Sean went digging.
Senate panel unanimously advances Easterly and Inglis nominations
The Senate Homeland Security and Governmental Affairs Committee on Wednesday voted to advance two of Biden's most important picks for cybersecurity positions. The nominations of Jen Easterly to serve as CISA director and Chris Inglis to be national cyber director will eventually head to the full Senate for consideration. However, Sen. Rick Scott, R-Fla., says he plans to put a hold on Easterly's nomination until Biden visits the U.S.-Mexico border. Sean covered their initial confirmation hearing.
After SolarWinds, what the NSA does and doesn't need
The NSA's cybersecurity director, Rob Joyce, said it would be unwise to give the agency new surveillance authority after the SolarWinds breach. He did so even as he acknowledged the U.S. government didn't detect the attack. "Inside the U.S. you would expect us to have the best tools and capabilities, but instead what we're finding — in General Nakasone's words — is we don't even see the dots, let alone connect the dots," he said at CyberTalks, presented by CyberScoop. But Joyce did discuss what could make a difference. Read on.
'We need continued support from Congress,' says CISA chief Wales
CISA acting Director Brandon Wales has called on lawmakers to support requests for extra funding for measures to boost the nation's cybersecurity. Wales, the acting director of CISA, said at CyberScoop's CyberTalks conference that the agency is working hard to promote best cybersecurity practices but that it will need further support from lawmakers to ensure success. "We are using our voice at CISA to raise awareness, provide best practices, advocate for more funding, but we can't do it alone," Wales said. John Hewitt Jones has more at FedScoop.
Tweet Of The Day