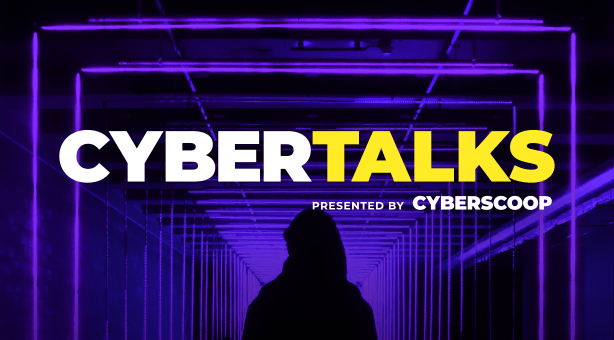 SolarWinds-inspired effort to improve federal investigation and clean-up
Federal Chief Information Security Officer Chris DeRusha on Tuesday kicked off CyberTalks — a summit presented by CyberScoop — with a discussion about how the government is responding to the SolarWinds breach. One key part of that is an executive order that will keep his office and other agencies preoccupied for some time, and he expects one of the EO's more difficult tasks will be new logging requirements to improve how the government investigates and mitigates attacks. It'll be a "huge multi-year exercise" to get it right, DeRusha said. Tim Starks has the highlights of his talk with DeRusha.
A Message From AWS Educate
With over 1,500 institutions and hundreds of thousands of students who use AWS Educate, we wanted to take you on a trip around the world and highlight how students are learning and innovating with the cloud. Learn more.
How disinformation blends with real-world events
International governments and corporate public relations firms are using inauthentic social media behavior to boost attention around real-world events that fit into foreign policy goals, a panel of experts said Tuesday at CyberTalks. The propaganda campaigns are increasingly layered, with a number of examples that have relied on contract workers who may not have realized they were involved in an astroturfing effort. "It shows exactly how influence operations can be used in addition to other priorities or in addition to other tactics," said Graham Brookie, director of the Atlantic Council's DFRLab. Jeff Stone hosted the conversation.
John Demers to step down as assistant AG
John Demers is leaving the Justice Department after more than three years as assistant attorney general for national security, one of the most important cyber-related perches in the U.S. government. During Demers' tenure, the department continued to try to curtail state-backed hacking operations by "naming and shaming" alleged perpetrators in indictments. The White House said last month it would nominate Matt Olsen, a security executive at Uber, to replace Demers. Sean Lyngaas has the context.
Winner released from prison
Reality Winner, the former NSA contractor who was found guilty of leaking classified government material, has been released early for good behavior, according to her lawyer. Winner accepted a guilty plea agreement in 2018 for leaking classified information about the Russian government's attempt to interfere with U.S. elections to the Intercept. She is still seeking a pardon and commutation of her sentence, according to her lawyer. Tonya Riley reports.
IRS isn't sure about cyber authority over tax preparers
The Government Accountability Office says the Internal Revenue Service needs to create a structure to oversee cybersecurity rules for tax preparers. But there's a difference of opinion: IRS says it needs Congress to give it that authority, while GAO thinks the agency has it already. Third-party tax preparers are a long-time and frequent target of hackers who view them as a way in for identity theft or tax return theft. Tim dives in.
NATO agrees to new cyber defense policy
Cybersecurity has featured more prominently in this week's NATO summit than any other such pow-wow in recent years. NATO agreed to a new cyber defense policy that stipulates that members will assess on a case-by-case basis whether a cyberattack triggers the alliance's Article 5 collective defense provision. The NATO statement also said that the "impact of significant malicious cumulative cyber activities might, in certain circumstances, be considered as amounting to an armed attack." Find it here.
What the White House told state AGs about cybersecurity
State attorneys general last week met with Anne Neuberger, the White House's deputy national security adviser for cyber and emerging tech, who briefed them on the Biden administration's cyber priorities, including the stepped-up fight against ransomware. Connecticut Attorney General William Tong told StateScoop it was more than a "nice informational Zoom." "When you've got a burgeoning crisis of ransomware attacks, on top of increasing volume of data breaches and backdrop of cybersecurity breaches writ large, it's so important the feds and state law enforcement are constantly talking," he said. StateStoop's Benjamin Freed digs in.
Tweet Of The Day