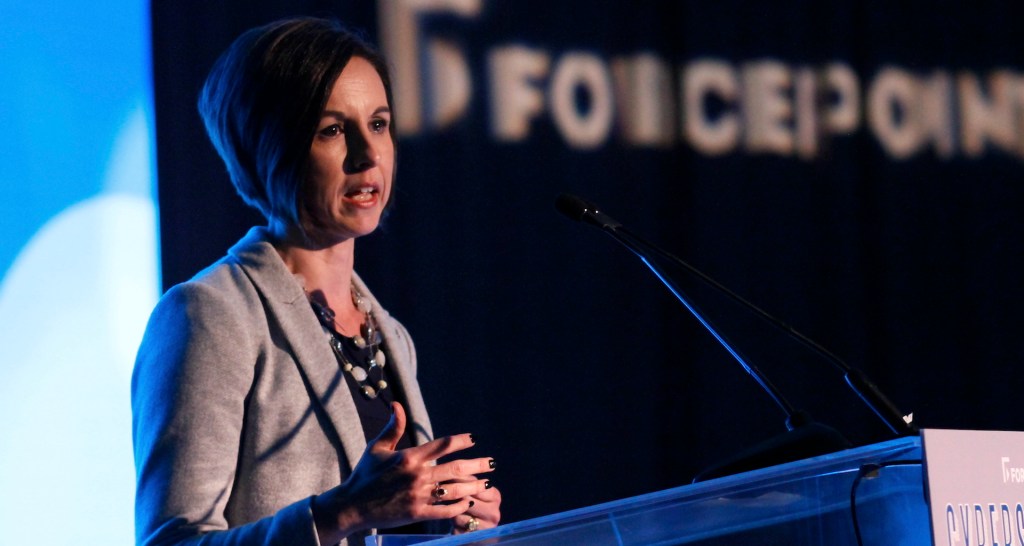 FBI, DOJ officials talk breach reporting rules
A top FBI official said Wednesday that a national data breach notification law should be clear and concise, and that it should be focused on reporting only the most significant breaches, such as those that jeopardize national security, critical infrastructure or sensitive government information. But Tonya Ugoretz, deputy assistant director of the FBI, and Adam Hickey, the deputy assistant attorney general and the Justice Department's National Security Division, didn't endorse any particular proposal for the law at the 2021 RSA Conference. Hickey billed the idea as an alternative to intrusive government surveillance on private sector networks. Tim Starks has the story.
A Message From AWS Educate
With over 1,500 institutions and hundreds of thousands of students who use AWS Educate, we wanted to take you on a trip around the world and highlight how students are learning and innovating with the cloud. Learn more.
Another tech issue at Colonial
The process of recovering from a ransomware attack has created its own technical issues for Colonial Pipeline. Customers who use the company's communication system to request fuel reported network outages on Wednesday. Colonial Pipeline said the issue was not caused by the ransomware, but rather the "hardening efforts that are ongoing and part of our restoration process." Later in the day, Colonial said the issue was resolved. Sean Lyngaas has more.
Stalkerware leaks info on stalkers
Stalkerware applications, which domestic abusers rely on to monitor their romantic partners' devices without their consent, often fail to secure the personal information collected during their use — including that belonging to the stalkers themselves, according to new ESET research. ESET examined 86 stalkerware applications, identifying 158 serious security and privacy issues, according to findings presented at the virtual RSA Conference this week. ESET researchers note that their findings could serve to discourage potential abusers who are considering the use of stalkerware in their own relationships. Shannon Vavra has the latest.
Irish health system reels from ransomware attack
A ransomware intrusion into the networks of Ireland's $25 billion public health system could take "many weeks" to fully recover from, officials said Wednesday. Ireland's Health Service Executive says emergency departments continue to operate normally, but that is still working to get systems supporting radiology and maternity and infant care back online. The Irish prime minister has refused to pay a ransom, in contrast to the reported $5 million payoff made by Colonial Pipeline to its extortionists. Sean keeps you updated.
A twist in that Florida water plant hack
Investigators haven't named a suspect in a hack in which someone tried to change chemical settings at a Florida water plant, but security firm Dragos found another intruder on the plant's network that day. Researchers have tied the malicious code to a botnet, or horde of infected computers used by spammers, whose code has scanned the computers of numerous local water utilities in Florida in recent months. It's a strange coincidence that has nothing to do with the original incident. Sean has the details.
The cyber pieces of the president's jobs plan
President Joe Biden is touting his American Jobs Plan as a boon for cybersecurity. In a fact sheet Wednesday, the White House highlighted several elements of the blueprint that would in part aid digital defenses: $20 billion for energy system modernization that would support cybersecurity upgrades; $100 billion for broadband investment that would also promote network security; a tax credit for transmission infrastructure that would help finance cyber tech; and a portion of $2 billion for grid resilience that would pay for investments in "tight cybersecurity controls." The fact sheet also touted $1 billion to modernize federal IT and $650 million for CISA. Here's the breakdown.
A couple meaningful cyber bills advance
The House Homeland Security Committee on Wednesday approved several cybersecurity bills. The highlights include the Pipeline Security Act, which would codify the roles of TSA and CISA in protecting pipelines as well as requiring TSA to update safeguard guidelines for them. Another bill would create a $500 million cybersecurity grant program for state and local government. Panel leaders also urged the Biden administration on Wednesday to quickly develop a plan required under law for restoring the U.S. economy in the wake of major cyber disruptions. Read the full letter.
Tweet Of The Day