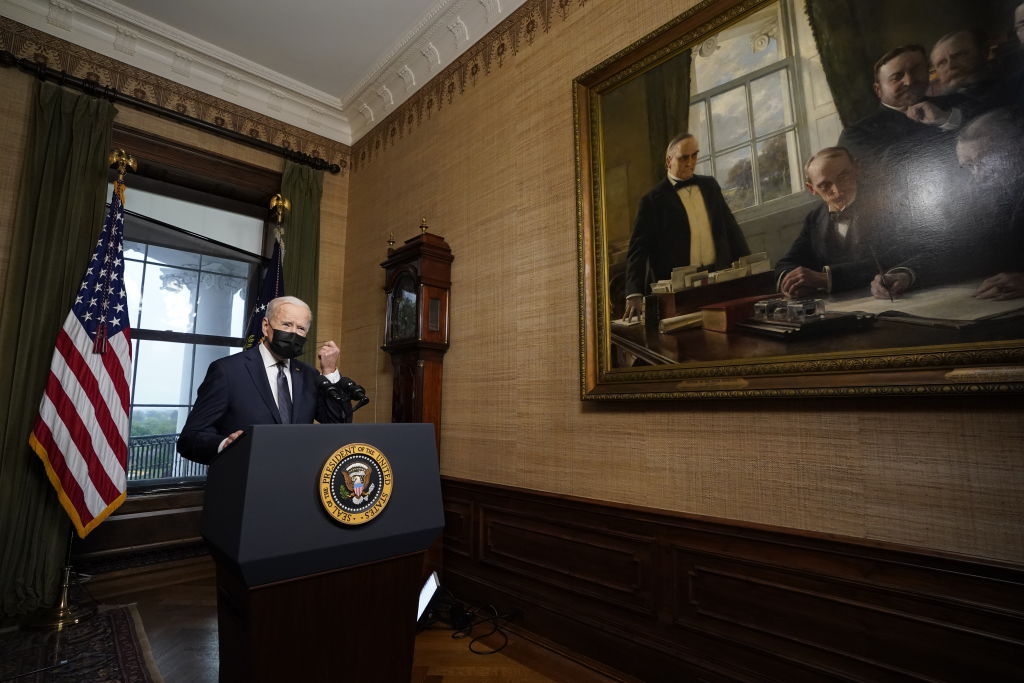 The White House throws the kitchen sink at Russia
President Biden on Thursday announced a flurry of sanctions and expulsions of Russian diplomats over Moscow's alleged cyber-operations and election interference while formally blaming the SVR for the SolarWinds breaches. Among the sanctioned are six Russian tech firms accused of supporting Moscow's hacking sprees. The White House argued that SolarWinds was not espionage as usual. Sean Lyngaas has the story.
A Message From AWS Educate
With over 1,500 institutions and hundreds of thousands of students who use AWS Educate, we wanted to take you on a trip around the world and highlight how students are learning and innovating with the cloud. Learn more.
NSA, FBI, CISA expose SVR hacking tradecraft
The U.S. government warned the private sector Thursday that Russian government hackers working for Russia's Foreign Intelligence Service are actively exploiting five known vulnerabilities to target U.S. companies and the defense industrial base. The warning, from the NSA, FBI and CISA, warns system administrators to patch immediately. "We're taking away the tools and capabilities of these adversaries," the NSA's newly minted cybersecurity director, Rob Joyce, explained to lawmakers during testimony Wednesday. "By exposing the implants and malware, they then lose that capability and they have to redevelop." Shannon Vavra breaks it down.
Intel chiefs brief lawmakers
When companies become aware they have been targeted by criminal or nation-state hackers, they need to fess up and come to the U.S. government with information to help feds get a better handle on foreign nation-state hacking, plus alert other companies to potential intrusions, FBI Director Chris Wray emphasized during the intelligence chiefs' global threats brief on Capitol Hill Wednesday. Wray suggested a data breach notification law would be a good next step. Many of the intelligence chiefs testifying — including DNI Avril Haines and NSA Director Gen. Paul Nakasone — echoed Wray's interest in enhancing the U.S. public-private partnerships when it comes to ferreting out these kinds of hacks. Some lawmakers pressed them on whether they should be considering new authorities for the intelligence community. Dive in with Shannon.
Workforce bolstering bid returns
A trio of senators this week reintroduced legislation that would allow civilian cybersecurity employees to serve across multiple government agencies, in an effort to recruit and retain cyber expertise in the federal bureaucracy. Homeland Security Chairman Gary Peters, D-Mich., John Hoeven, R-N.D. and Jacky Rosen, D-Nev. are the sponsors of the bill to create a civilian personnel rotation program. "By developing a rotational cyber workforce program, this legislation will enable federal employees to serve across multiple government agencies and expand their skills," said Hoeven. "This is all about ensuring the federal government has the professionals needed to meet our nation's cybersecurity challenges." The Senate passed the bill unanimously in 2019 but it never made it to the House floor. The senators issued a news release.
Well-funded, organized attacks require strategic counter-defense strategies
Cyber adversaries are getting more organized in their attacks and CIOs and CISOs need a defense strategy which embraces zero trust and SOC modernization, says Splunk's Yassir Abousselham. He joins us to discuss the gravity of lateral threats, and how leaders can use data as a critical asset in their cyberdefense. Hear more from Abousselham.
Tweet Of The Day