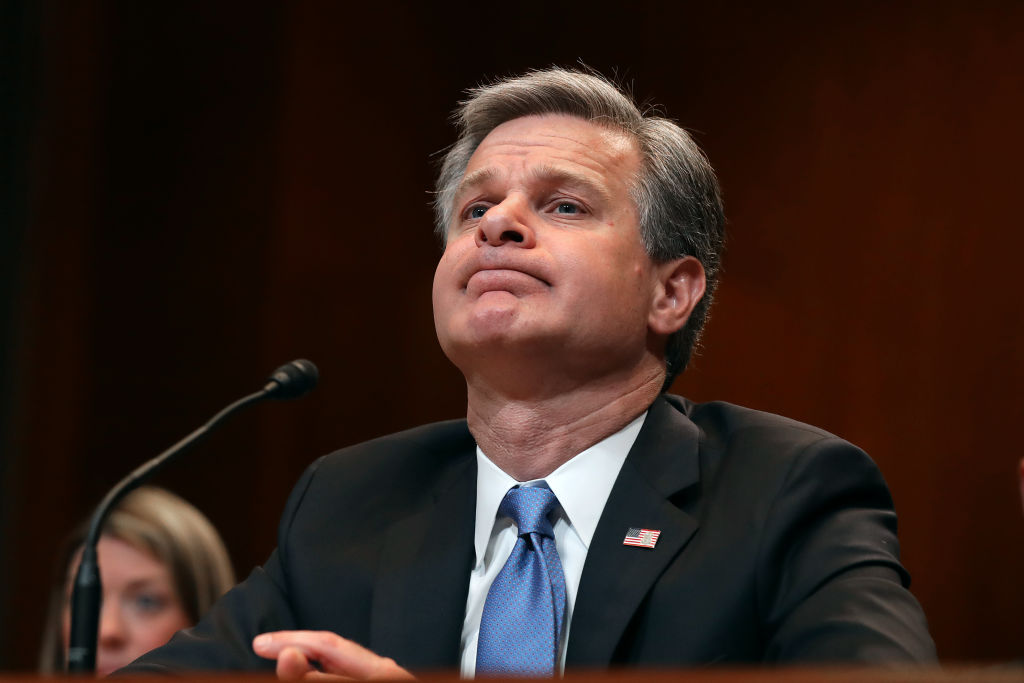 FBI releases annual cybercrime numbers
American victims reported $4.2 billion in losses as a result of cybercrime and internet fraud to the FBI in 2020, a roughly 20% uptick from the amount known to be lost to scammers in 2019. The FBI's Internet Crime Complaint Center said in its annual report released Wednesday that it received an average of more than 2,000 complaints per day through 2020. That's a significant increase from 2019, driven by gains for ransomware hackers, business email fraudsters and tech support scams that target elderly folks, tricking them into sending wire transfers. Jeff Stone has the data.
A Message From AWS Educate
With over 1,500 institutions and hundreds of thousands of students who use AWS Educate, we wanted to take you on a trip around the world and highlight how students are learning and innovating with the cloud. Learn more.
A new ransomware takedown model
Ransomware attackers are making a killing — but it doesn't have to be that way, experts tell CyberScoop. Rep. Jim Langevin said he thinks governments could do a better job coordinating on ferreting out which nations are giving safe harbor to ransomware actors. Zooming out, experts say changing the status quo must also involve better diplomacy, law enforcement, and finding better ways of taking aim at the entire ecosystem that allows ransomware gangs to flourish — including examining cryptocurrency exchanges and the infrastructure that hackers use to run their attacks. Shannon Vavra has the big picture.
White House update on Cyber Director
White House Press Secretary Jen Psaki told reporters that the White House is "going to pursue [a Cyber Director role] and ensure that we're approaching it in the right way." Psaki and Anne Neuberger, deputy national security adviser for cyber and emerging technology, also said in a news release that the White House had convened an emergency cybersecurity incident response group to clean up the Microsoft Exchange Server vulnerabilities. In a signal of just how far-reaching the fallout is, the White House called in private sector firms to participate in the response — the first time outside companies have participated in the so-called Unified Coordination Group emergency cyber incident response process. Read our latest.
Cypriot man sentenced for teenaged hacking
A 22-year-old from Cyprus has received a sentence for pleading guilty to computer fraud conspiracy and computer fraud for allegedly hacking websites and extorting them for money, the Department of Justice announced Thursday. Joshua Polloso Epifaniou exploited security vulnerabilities to steal sensitive personal information from user and customer databases between October 2014 and November 2016, when he was a teen living with his mother. Epifaniou targeted a Turner Broadcasting System-owned sports news website in Georgia, a hardware company in New York, an online game publisher in California, a consumer report website in Arizona and an employment website located in Virginia. Shannon has more.
How zero trust helps insulate organizations from supply chain attacks
The attack on government and commercial IT systems via SolarWinds highlighted the need for powerful security and analytics tools. When news broke that a supply chain attack had compromised a wide swath of organizations IT systems, one of the first companies many organizations' called in to help was Splunk, says Eric Schou, the company's head of security marketing. Listen to more here.
2020 was good... for ransomware
Ransomware became more lucrative than ever last year, with the average payment more than doubling as thieves continued to target all sectors, especially governments, schools and hospitals, according to research published Wednesday by Palo Alto Networks. Tactics like double extortion — in which a victims' data was both encrypted and stolen with the threat of publication — became the norm, forcing organizations to go beyond simply having good backups as a defensive measure. "They've definitely matured in skills and are learning from past mistakes, learning from protections that've been recommended so they can continue to be successful," said Jen Miller-Osborn of Palo Alto's Unit 42 research division. Benjamin Freed has details.
Tweet Of The Day