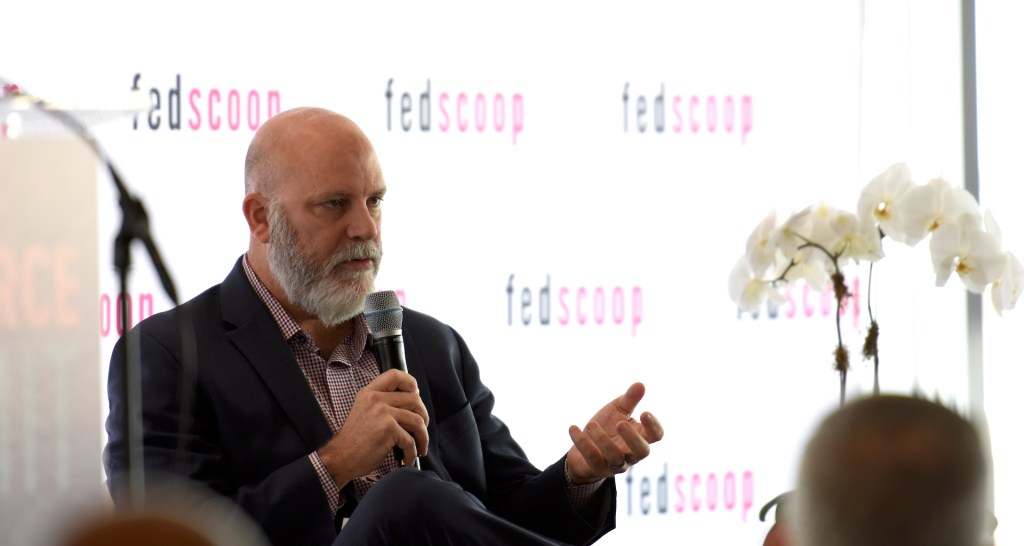 DHS cyber official exits
Rick Driggers, who played an integral role in the development of DHS's cyber agency, is heading to the private sector in May after some two decades in government. Since September, Driggers has led CISA's Integrated Operations Division, which houses the agency's center for sharing cyberthreat information with U.S. firms. "It's time for me to move on to a different adventure," Driggers told CyberScoop, though he declined to say which firm he'd be joining. Sean Lyngaas had the scoop.
A Message From AWS Educate
With over 1,500 institutions and hundreds of thousands of students who use AWS Educate, we wanted to take you on a trip around the world and highlight how students are learning and innovating with the cloud. Learn more.
Grading cybersecurity
The Biden administration is pondering software security ratings and standards as part of a response to the SolarWinds supply chain attack, a senior administration official told reporters last week. The official mentioned New York City's sanitation grade signs in restaurant windows and Singapore's internet of things labeling initiative as two "exemplars." Look for executive action on those ideas in the coming weeks, the official said. Tim Starks takes a look.
Buffalo cancels school
Ransomware attackers appear to have taken a swipe at Buffalo Public Schools in recent days, screeching the school system's plans for remote classes and in-person learning to a halt on Friday. The school system, which has been slowly returning to in-person learning plans, canceled all classes Monday while it works to respond to the incident. DHS warned of a heightened ransomware threat against K-12 schools in December. As school systems have increasingly leaned on remote learning environments during the pandemic, ransomware attacks have had an outsized influence over whether students can attend school, exacerbating the already fraught status of schools and their re-opening timelines during the global health crisis. Shannon Vavra dives in.
Swiss raid on alleged Verkada hacker
A story that shook the surveillance world took a dramatic turn Friday when Tillie Kottmann, who allegedly breached security camera firm Verkada, said Swiss cops had raided their apartment and seized their electronic devices. The raid, which a police spokesperson suggested took place at the behest of the U.S. Justice Department, comes days after Kottmann claimed to be part of a group of hackers that accessed live feeds on 150,000 Verkada cameras. Sean has the latest.
UK's cyber corridor
Britain's Prime Minister is expected to announce the establishment of a "cyber corridor" of cybersecurity jobs across the North of England in the coming days, according to a press release issued Sunday. The announcement comes in concert with the country's review of defense and security policy, commonly known as the Integrated Review. In this week's review the country is committing to a "new, full spectrum approach to the U.K.'s cyber capability," according to the release, and "will set out the importance of cyber technology to our way of life – whether it's defeating our enemies on the battlefield, making the internet a safer place or developing cutting-edge tech to improve people's lives." Read more here.
US indicts CEO of encryption firm
A federal grand jury has indicted Jean-Francois Eap, CEO of Canada-based technology firm Sky Global, alleging that he "knowingly and intentionally" took part in a narcotics scheme by selling encrypted devices to drug-runners, the Justice Department announced Friday. The indictment alleges that Sky Global has made hundreds of millions of dollars by supporting transnational criminal organizations. Eap denied wrongdoing in an interview with Motherboard. Check it out.
Tweet Of The Day