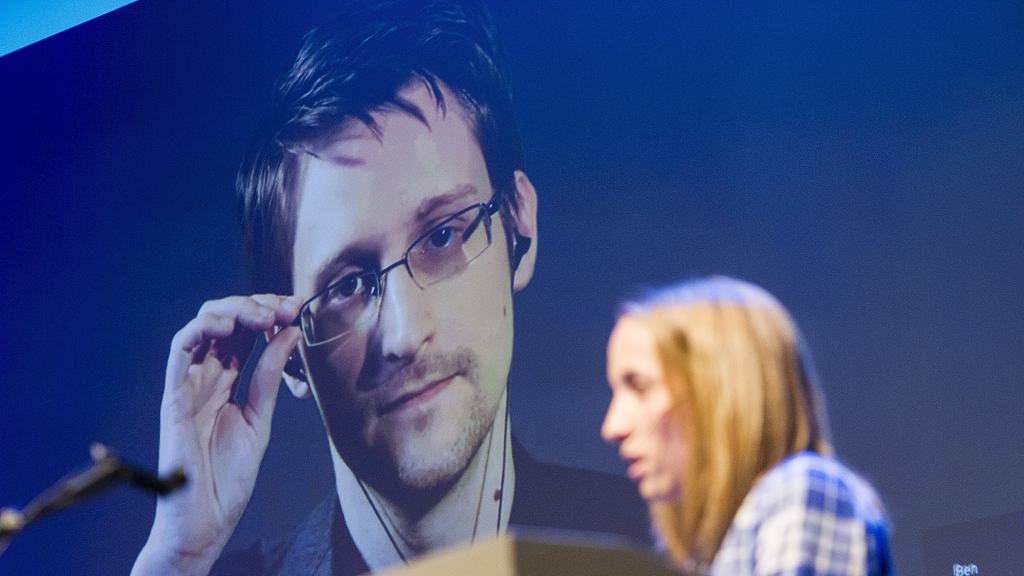 No dough for Snowden
A federal judge ruled Tuesday that any money former National Security Agency contractor Edward Snowden makes off of his recently published memoir or paid speeches will have to be given to the U.S. government since he did not receive approvals before it was published. "Snowden's publication of Permanent Record without prior submission for prepublication review breached the CIA and NSA Secrecy agreement and the attendant fiduciary duties set forth in those agreements," Judge Liam O'Grady writes, noting the non-disclosure agreements were unambiguous. Snowden's legal team say they disagree with the ruling, and that they're reviewing their options. Shannon Vavra has the update.
A Message From AWS Educate
With over 1,500 institutions and hundreds of thousands of students who use AWS Educate, we wanted to take you on a trip around the world and highlight how students are learning and innovating with the cloud. Learn more.
Epilepsy Foundation followers targeted with videos of strobe lights
The videos were sent during National Epilepsy Awareness Month, a period of time when, according to the foundation, the largest number of people with epilepsy were likely to be keeping tabs on the account. For about 3% of people with epilepsy, exposure to flashing lights at certain intensities or certain visual patterns can trigger seizures. Whoever was behind the attacks did not hack any Twitter account to post the malicious tweets, a foundation spokesperson told CyberScoop. They simply tweeted at the foundation's followers on Twitter with GIFs or videos flashing and strobe lights. Shannon has more details.
Canadian lab company pays ransomware
LifeLabs, a Canadian lab company with $50 million in estimated revenue, said it paid a digital extortion fee to hackers who locked up information related some 15 million people, mostly from Ontario and British Columbia. Exactly how much the company paid remains unclear but, in a letter to the public, LifeLabs president Charles Brown said it made the payment after "collaboration with experts familiar with cyberattacks and negotiations with cybercriminals." The first public announcement came five weeks after the initial attack, CBC News reported. Both the Office of the Information and Privacy Commissioner of Ontario and the Office of the Information and Privacy Commissioner for British Columbia said they're investigating the incident. Here's the letter.
LastPass parent to be bought for $4.3 billion
LogMeIn announced Tuesday it has agreed to be acquired by affiliates of Francisco Partners and Elliott Management Corp. at a purchase price totaling $86.05 per share. LogMeIn's best known product likely is GoToMeeting, a video conferencing tool, but the company also purchased LastPass for $110 million in 2015. LastPass, with its 18.6 million stated users, is one of a number of password management tools promising to store and protect subscribers' usernames and passwords. Exactly what this change could mean for the future of LastPass remains unclear. Jeff Stone covered the news.
A bill to help schools fend off ransomware
A bill introduced in the U.S. Senate on Monday would order the Department of Homeland Security to undertake a thorough review of the cybersecurity policies of public school systems across the country and enact a set of guidelines and tools designed to help local education officials protect institutional and student data from ransomware and other online threats. The bill would give DHS's Cybersecurity and Infrastructure Security Agency one year conduct a study on the "cybersecurity risks facing K-12 educational institutions," including school districts' technology inventories, IT security funding and any risks inherent to student and teacher data. Benjamin Freed has more at EdScoop.
The cyber job carousel spins again
Alabama Chief Information Security Officer Ryan Allen resigned last Friday after a little more than two years with the state's IT agency for a job as a vice president and top cybersecurity officer with the University of Alabama at Birmingham Health System. Now, Allen is returning to the sector where he's spent most of his career. UAB's flagship facility is one of the largest public hospitals in the country, and the system comprises nine hospitals and dozens of affiliated clinics, which collectively employ more than 18,000 people. Some 759 U.S. health care providers were hit with ransomware this year, including a hospital chain in Alabama that briefly turned away patients before paying hackers an undisclosed sum. Ben is on the case.
Tweet Of The Day