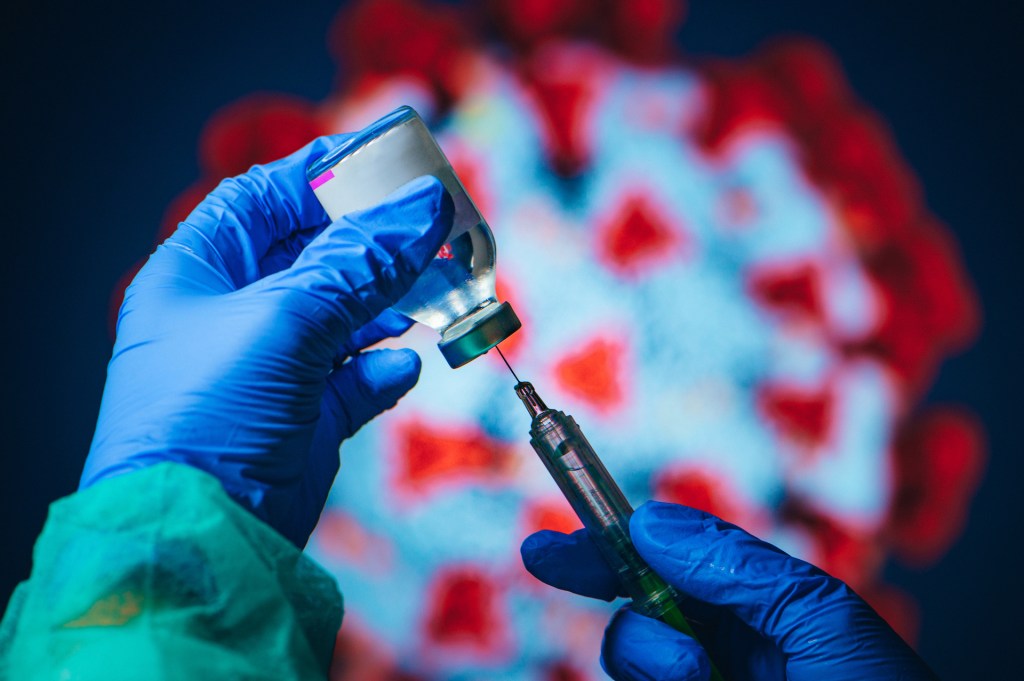 Vaccine storage supply chain targeted by hackers
We've all heard the warnings about cyberthreats against COVID-19 vaccine research, but the scientific work is not the only big target for intelligence-gathering about pandemic response. IBM researchers on Thursday revealed a persistent spearphishing campaign aimed at a range of companies that allow vaccines to be stored and transported in temperature controlled environments. It smells like state-backed espionage, IBM said, but the analysts didn't have enough evidence to point the finger at anyone in particular. Many vaccines need to be distributed at cold temperatures to protect their effectiveness. Sean Lyngaas has the lowdown.
A Message From AWS Educate
With over 1,500 institutions and hundreds of thousands of students who use AWS Educate, we wanted to take you on a trip around the world and highlight how students are learning and innovating with the cloud. Learn more.
North Korea-linked group ramps up vaccine espionage
Speaking of coronavirus research: An espionage shop with suspected ties to the North Korean government has been working to breach multiple pharmaceutical companies working on treatments in the U.S. and South Korea over the last several months, according to The Wall Street Journal. Targets have included Johnson & Johnson, Novavax, Genexine, Shin Poong Pharmaceutical and Celltrion. The attackers, which are believed to be part of the hacking group known as Kimsuky, have historically targeted South Korean think tanks and targets linked with sanctions and nuclear topics, but in recent months have expanded targeting to pharmaceutical and research entities focused on the coronavirus. Shannon Vavra dives in.
From China with love
It should come as no surprise that foreign intelligence services might be shifting their attention to the incoming Biden administration. But the top U.S. counterintelligence official on Wednesday went on the record confirming it, pointing specifically to China. William Evanina said the spying extended to Biden's advisers and their associates, and that he would brief the incoming administration on the activity. Sean explains.
TrickBot comeback continues with destructive add-on
TrickBot now has the ability to detect firmware vulnerabilities in the booting process and potentially use them to brick a machine, researchers at Eclypsium and Advintel found. The add-on module could make TrickBot an extra-effective ransomware tool, since recovering from an attack on firmware would be harder than overcoming traditional file-system encryption. The news comes as TrickBot appears to be recovering from attempts by U.S. Cyber Command and a separate Microsoft-led effort to disrupt the botnet prior to the 2020 election. Tim Starks writes about the findings.
Senators to CISA: Think about the kids
During a Senate hearing Wednesday, the new leader of CISA was urged to consider ways to help public school systems across the country to defend themselves from digital threats like ransomware. Acting Director Brandon Wales told senators that "every system owner bears responsibility for what happens on their networks," but he said that CISA tries to share as much information as possible. Attackers have disrupted K-12 virtual learning environments, seized up educational IT resources and — in some places — even delayed or canceled classes in a year that was already complicated by the coronavirus pandemic. StateScoop's Benjamin Freed has more from the hearing.
ACLU sues for information about agencies' phone tracking
Federal agencies are facing a lawsuit from the American Civil Liberties Union over their secret purchase and use of phone location data to track people. The group wants to force the Department of Homeland Security, Customs and Border Protection, and Immigration and Customs Enforcement to provide any records about their access to a database from a contractor called Venntel, as well as similar services from other companies. Democratic senators had requested the information but were ignored, the ACLU said. Dave Nyczepir has more at FedScoop.
Tweet Of The Day